Helping Your Child Fit in Abroad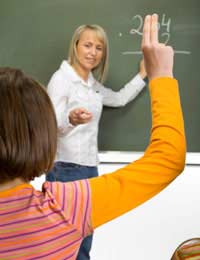 We all know how difficult it can be for our children as they begin schooling in a school in the United Kingdom but imagine how difficult a transition it can be if they are relocating to a school in a country they are not familiar with.
This can be made doubly difficult if your child has already been in education within the United Kingdom and is now relocating to continue their schooling in another country whilst having to contend with changes in those around them.It is not easily explained how this can affect a child but there are things that we - as parents moving abroad - can do to try and make the transition as smooth as possible.
What You Can Do
The first thing we can do is take our child or children with us if we are going out to the country to which we are moving to in order to allow them to get a feel for the place. If they have been there a number of times before they actually move there on a permanent – or semi permanent basis – then it can help to alleviate some of the stress that can come about by simply upping sticks and moving without any prior knowledge or experience of the locale.
Also, it is worth spending time with them and helping understand about the country or region's local history and culture. A child will find nothing more stressful than finding themselves in a strange place with unfamiliar people especially if they are speaking in an unfamiliar dialect and operating differently from what they are used to.
Whilst visiting the region you are going to move to, take your child on a tour and let them see for themselves that it is not as frightening as they might first have thought. Take them around the schools you have earmarked as potentially viable and allow them to comment – and take great notice of their comments – because it will be them after all who will have to attend whichever school is chosen.
In doing this the schools will allow your child to interact with the local children for a time in order to see how both react to each other. Of course this can only be done for a short time so as not to interrupt those children already in education but it is a good idea to do this. Some schools will also allow you to leave your child with them for a day so that they can join in with lessons, mix with other children, and get an overall feel for the place.
Although this is only on a short term basis it is a good way of getting a feel for whether or not your child will like – or indeed want – to fit in with those in his or her new surroundings.
It is worth trying to find out if there are any Ex-Pat Associations in the area into which you are moving. If there are they will have children of their own who will be English speaking and be conversant with English traditions and it is a good idea to seek these out so that your child can at least remain acquainted with the tradition and culture of their own home without being swamped by the cultures and traditions of their new one. It is also a good way for your child to become accustomed to the ways of this new location by having a balance of both old and new in a place, which would otherwise seem daunting and frightening.
You might also like...
Good morning, I have a 12 year old daughter, who is currently attending her 1st year of secondary education in Greece. I am thinking on moving to the UK for the next year, but I don't know if she will be well-addgusted in the UK scools. What is the procedure I have to follow to get her into a UK school? Could you please inform if there are English language tests that she will have to pass, in order to be accepted to a secondary school in the UK? Thank you in advance! Despoina Gkountara
deby
- 21-Apr-17 @ 9:56 AM
My children Brook and Josh were born in the uk, Lewisham hospital to be precise. We live in Nigeria but often visit London regularly. They are both 7 and 6 respectively. I had like them to enroll in a primary school over there in Uk. Is it possible?
My son has French nationality but was born in the UK. He is almost 16 and needs to apply to college places soon. Will he need to pay studying or will it be free for him like the others?
Kasey
- 9-Dec-16 @ 1:44 PM
Hi, please advise on where to start from when moving Singapore secondary student to UK . Singapore schools follow UK curriculum, is she allowed to join public school in UK and where to begin with. Where can I find information about visa and school fees? Thank you very much. Regards, Iza
Iza_Bella
- 5-Apr-16 @ 11:34 AM
Bella - Your Question:
Hello, I would like to know more information about moving my daughter from Romania to London.Si will be 17years old on 27.11.1998.The education system in Romania is different from the one in UK and I am a bit confused and I don,t know where to start.
---
Our Response:
Please see the schools admissions link
here
which should help you further.
GetTheRightSchool
- 2-Sep-15 @ 3:21 PM
Hello, I would like to know more information about moving my daughter from Romania to London. Si will be 17years oldon 27.11.1998 . The education system in Romania is different from the one in UK and I am a bit confused and I don,t know where to start.
Bella
- 2-Sep-15 @ 12:15 PM
Good afternoon, We want to send our son to continue his school in UK if it is possible, he is finishing 8th grade this year, it means we would like him to continue in UK schools. Please, can you give informations how can he transform and the principles of attending your school. Please let us know the price per year and housing as well. Thanks in advance.
kuralai
- 17-Jan-15 @ 3:43 PM
Hi there, I have 2 kids, aged 13 and 16 this year.We will be moving to UK this summer, and need to place them in school. Therefore,in what level will they be getting into?My sixteen-year old is scheduled to sit for his IGCSE in November 2015. Also, if possible, can the 16 year old be demoted a year to enable him to prepare for the O levels. Please advise Thank you.
Vigee
- 15-Jan-15 @ 1:50 AM
Hi, We are from Sweden and at the beginning of 2015 we I am going to study at the University in england. My daughter and I are going to spend 7 monts in England and she is 6 years old.My question is: Is there an especial way to apply for school to my daughter ? When do I need to apply to school if we are comming at January? has the comunal authority the same duty to find a place to my daughter? What I need to do to get a place at school?. Best regards, Jessica Gios Sweden
Jessica
- 30-Sep-14 @ 12:25 PM
We are moving to England from Greece and I would appreciate it if you could send me information about how my 10 year old son can attend an english school. Thank you in advance for your help!
andanous
- 11-Jun-14 @ 6:30 AM