Is Moving to a School Catchment Area Effective?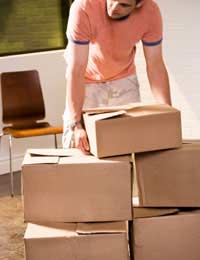 If you live in an area which does not facilitate a school to which you feel your child would be best suited, then it is worth considering a move to another area.
Grammar Schools
If you live in an area, which does not have a grammar school, and you wish your child to go to a grammar school, then you can apply to a grammar school without having to move home. This of course is under the proviso that your child fares well in the 11+ examination, which is used as a benchmark for entry into a grammar school.
A grammar school will consider your application for a place if your child fairs well in the examination but lives outside their catchment area. But in saying that, of course, it is not to be taken for granted that it will guarantee a place.
Factors to Consider
Catchment areas can be big or small depending on whether or not the school is in a rural or suburban area. The bigger the area, the more limited the places become, and vice versa. It is well worth checking with your local education authority before making any major decisions along the lines of moving home.
Logistics also have to be taken into consideration. Will it prove to be difficult or too arduous a journey for your child to get to school? Are they old enough to be travelling to school on their own? And, if they aren't, can you get them to school on time without posing problems for yourself?
There is also the issue of employment. If your child is going to a school outside your catchment area, can you safely get them to school and then get to work on time, and then pick them up again during the course of the day? These may sound like small details, but they can pose problems later on if all is not correctly addressed.
Moving to a catchment area can - it must be said - increase your child's chances of getting a place at the school of your choice, but as we have already indicated, it does not guarantee a place.
Before Making the Decision
Applying in plenty of time for a place will give you time to way up the pros and cons of such a monumental move should it prove necessary. After all you must take into consideration selling your existing property and buying a new one. Can this be done in the time remaining?
Remember the logistics of such a big upheaval have implications not just to the child or children you wish to place at a particular school but also on the rest of the family.
There are also financial considerations to be taken into account. How much will daily, weekly, monthly travel cost?
Before making this most difficult of decisions it is definitely worth while having a second look at the schools in your immediate locale, unless of course you live in a rural area where your choices are very limited.
Speak to the school(s) you have in mind and find out from them - and indeed the local education authority - what your choices are and what the criteria is for placement. Once you have done this, go back to the schools in your area and pose them with the same questions.
It has to be said in conclusion that moving to a school catchment area can be effective but it does have its pitfalls.
If you are confident the school of choice will have an available place for your child, then it is worth doing. But given the logistical and financial constraints that moving home can impose on a family, it is worth having a serious second look at your options before making any decisions and including the family in the decision making process.
You might also like...