Scholarships for Private Independent Schools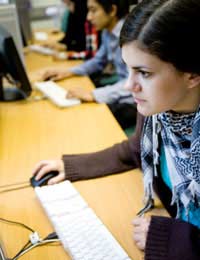 A scholarship is a means of financial assistance provided by another body or institution so that your child can pursue a line of education that may not be available to them under normal circumstances.
At the present time in the United Kingdom more than a fifth of all pupils at independent schools get some form of financial assistance with fees. Scholarships are generally awarded to pupils for academic, musical or artistic merit and normally do not take financial need into account.
A scholarship can be awarded to any pupil based entirely on their performance within a particular subject or field of education and irrespective of background, class or financial stability.
How Scholarships Are Awarded
Scholarships are awarded normally, as we have already touched on, to those pupils who show exceptional talent and/or intelligence in a particular area. This may be music or the arts or literature or indeed sport and, as such, there needs to be a financial input to enable these pupils to pursue further qualifications in these fields at private independent school level.
In order to do this, private independent schools will hold examinations based upon a shortlist of pupils gleaned from the mainstream school system and as a result a shorter list of prospective and talented pupils may be drawn up.
A further examination and interview may be held to further quantify the pupil's interest and indeed willingness to pursue the obtaining of a scholarship.
If the scholarship is awarded it amounts to a maximum of 50% of the school fees that may be required during the course of a pupil's education at private independent school. This will take into account board and lodgings should the school be outside the catchment area to such a degree that the pupil might need to reside there during term time.
There will also be such things as uniforms, textbooks, any sporting equipment, musical instruments or indeed any other item that falls outside the normal remit of an educational standard.
However, as a scholarship amounts to only 50% of the fees at a private independent school it may be necessary to seek a bursary if the pupil's parents are not in a position financially to cover the shortfall between the amount granted in a scholarship and the overall amount of the fees incurred.
A bursary is an amount of money granted to make up the shortfall and is only granted after a series of means tests are carried out to ensure that a pupil's parents are not in a position to make up the difference.
Although your child may be of a high intellect and of a high educational standard there is still no guarantee that a scholarship or bursary will be awarded. These are means tested and also granted on a limited number of places per year.
It is worthwhile mentioning that having looked at a varied number of private independent schools there is a generally accepted criterion across the board.
In saying this priority is given to the pupils of parents who are members of the clergy, members of the Armed Forces (both serving and non serving), teachers, and also to the children of former school pupils who have applied for scholarships at their chosen school.
That said do not let it put you off attempting to help your child gain a scholarship they have as much chance as anyone given the right exam results and the right advice.
As always with trying to place your child in any school it is important to understand the criteria laid down and also given the chance, inspect the school and speak with teachers and pupils alike for a more balanced view of how things operate.
As with all schools private or otherwise there will be a parent teacher association and as always this a good place to start if you are looking for an unbiased and realistic appraisal of your child's chances. Read more about the school PTA on this site.
You might also like...
HEY,AM NDALA SBUSISO.AM DOING GRADE9 AT MORWE MIDDLE SCHOOL.AM NOT BEST AT MATHS BUT AM PASSIONATE ABOUT MEDICATION.ANY SCHOLARSHIP...AM DESPRAIT. Tnx u
MEDICINE DOCTOR
- 28-Aug-14 @ 6:59 PM
Hello,my name is abigail sibanyoni I'm currently doing grade9 and I'm 14years old I live in south africa I'm talented passionate intelligent and inquisitive I am good at geography ,mathematics ,science and art\culture. I have entered poetry,debate,spelling,dancing,acting and motivational speaking competitions before I obtained first position in my pass marks in all the grade9 in my school. Last year I was attending a private school due to financial problems I had to attend a public school and we have less teachers sometimes it might take a month for us to have. A teacher.I am hoping to get a scholarship well it ill be a dream come true to study in europe someday. My god bless you thank you
abby cici
- 23-Aug-14 @ 11:10 AM
Hi, good day, please i need your help, i have a Passion to be a nurse,But No money to pursue This Which i love to do, please i need your help if you can.May God Bless you.
Angie
- 21-Aug-14 @ 2:35 PM
I am a student in Ethiopia.I am doing great in my studies.I am 15 in grade 10. I was wondering to you if you give scholarships for East African students.I promise will be great student for you.
Aku
- 20-Aug-14 @ 1:42 PM
Greeting my name is Malefa im an 18 year old lady doing grade 11 thanks for the given opportunity I would like to ask for a busary or scholarship on time as I am passionate about my studies im willing to contribute some skills to our country immediatly after completing matric,I would highly appreciate it if my request will be taken seriously.
lefa
- 18-Aug-14 @ 8:53 AM
Hey i am Sinenhlanhla Sikhosana who live SouthAfrica from kwa-Zulu Natal.i am raised by a single parent who is struggling to do evrythn i need.my father left me when i was baby so i have dream that one day i wish can come true i want to be a businesswoman ,i want to be the first who woman open or own the factory which will be manufactoring the cars in south africa there talented people but there is no enterprineur who have skills soif you can give me this schorlaship and have that oppoturnity to learn in one ofhigh school in LA. So that i can come back in SA with high enterpreneur skills.my perfomance at school, i'm good at my business and accounting in other subject i try my best, in the class of 38i'm in position 20 will be glad if my request is accepted that will mean a lot to me. i thanksthis oppoturnity to explain myself to you.
Lungile
- 16-Aug-14 @ 3:02 PM
Hey i am Sinenhlanhla Sikhosana who live SouthAfrica from kwa-Zulu Natal.i am raised by a single parent who is struggling to do evrythn i need.my father left me when i was baby so i have dream that one day i wish can come true i want to be a businesswoman ,i want to be the first who open or own the factor which will be manufactor the cars in southafrica there talented people but there is no enterprineur who have skills soif you can give me this schorlaship and have that oppoturnity to learn in one of your high school in LA. So that i can come back in SA with high enterpreneur skills.when it come to my perfomance at school i'm good at my business and accounting in other subject i try my best, in the class of 38i'm in position 20 will be glad if my request is accepted that will mean a lot to me. i thanksthis oppoturnity to explain myself to you.
Lungile
- 16-Aug-14 @ 2:54 PM
Hello, I am a tennis player from India. I am currently in 10th grade. I am searching for a tennis scholarship which will enable me to train i a higher level+ study further in a college or school. Can you suggest any schools,colleges or universities who offer tennis scholarships to internaitonal students?My aim is to become a professional singles tennis player but my family can't afford it. So, I am searching for a tennis scholarship so that I can get experience+ study. Will be looking forward to your reply.
Priyana
- 10-Aug-14 @ 5:01 AM
Hi ,I am a 15 yrs old girl from a small town called vryheid(KZN,south africa).I live in a small house with 9 people and my mom is unemployed.Iam looking for someone who can help me or a schoolershiph.I am doing grade 10 and I am a hardworker.I am verry passionate about my school work and I have obtained position 3 in pass mark in all the grade 10's at my school.I have a great talent of drawing and I have my own fashion design sketches drawn by me.Any help would be appriciated or a bursury anywhere.
samu
- 9-Aug-14 @ 10:55 AM
Hy im 15yrz i have a talent of drawing and singing all im asking fr is a chance at da music industry i nid a maneger an a prof song writer
Rimi
- 7-Aug-14 @ 4:13 PM
I would like to ask help for a scholar ship for my boy 13yrs,he is going to be in grade 8 next year,he is a clever and talented young boy,a good soccer player with medal and received certificates of recognition in mathematics and technology.Any help will be appreciated very much.
paly
- 6-Aug-14 @ 1:39 PM
Hello. Good day. My name is Juliet Bent, and I am a mother of seven (7) children and I live in Jamaica. I am applying for a scholarship for my daughter, Anissa Bent, a sixteen years old, which is the last child. My husband died when Anissa was six (6) years of age, and I am really having a hard time trying to send her to school. I do not have a job, we are very poor, and Anissa barely gets to go to school. At home, she doesn't have enough time to study because she attends a shift school and she always come home very late, tired and hungry too because most times I don't have any money for her to buy lunch, not even to buy a soft drink. Also, Anissa is having a rough time at her current school. Before she started Black River High School (which is the name of her current school), she was an A+ student. Ever since she began attending there, her grades dramatically fell. I would love for her to study in a different Caribbean country where she can get a better education, repeat 10th grade and do all her CSEC subjects. If not given this opportunity, I would love for you to help me get her in a better school, a traditional school rather, where there is a guarantee that she will pass all her CSEC subjects. Please I am asking you to help out my situation so that my daughter can have a better education and become a surgical doctor which is her biggest dream. Thank you for your time and patience, and anything in advance you are able to do. God bless you.
Juliet
- 31-Jul-14 @ 9:19 PM
Hello.....My Name is Theo. I live in The Eastern Cape of South Africa. I love music and have an 80 % average when it comes to school work. I am in grade 7 and am going high school next year. My best friend got 3 scholarships.One in Los Angeles another in Canada and one in London.She is leaving in 2016. My parents and Ithink it would be good for me to get a scholarship. But the only problem is that my parents want me get a scholarship here in South Africa because if I went anywhere else they would miss me too much but I want to show them that I am capable of getting scholarships in a foreign country.....preferebly in Europe......please help
Theo
- 31-Jul-14 @ 8:05 PM
Hello good day!I'm a 13year old pupil in grade 8, I would like to ask for some financial assistance regarding my education. I love school and things are a bit hectic at home, my mother is unemployed and my dad are the only person working. My dream is to become a lawyer one day. But because of financial reasons it seem that its only a dream that I'm became a lawyer. I would appreciate it if anyone can help me out, so that I can get good higher education at a one of the private schools in cape town South Africa I'll do all the requirements and forms and find out available schools for next year. HELP ME!! PLEASE REPLY 0848759834
Eema
- 31-Jul-14 @ 2:23 PM
Every good day to everyone my name is ndabenhle mhlongo from ferndale combined school I live at kwamashu on one room with my mom,my two siblings and my younger brother.I coming from a very difficult background and I love school and being successful one day I'm a good student and I want help with my studies I need a schoorlaship,my result for june,I got 4 a' in mathematics I got 100 percent,acounting I got 81 percent and I really need help to anyone out the who can help.my number is 0604524143
mthabisi
- 25-Jul-14 @ 8:43 PM
Hello im sinethemba,im 15 years old frm Newcastle,south africa.im doing grade 11.im very passionate about music,i started singing classical music when i was 7 years old.I would like to apply for a scholarship in music and learn more about music,my mother is unemployed so i would be very greatfullif i got it because my mother will not have to worry about my financial needs.THANK YOU
Mo.rongwe
- 24-Jul-14 @ 5:19 PM
I have a 10 year old son who is in grade 4 , I would like to know about bursaries bursaries for primary school learners who are exceptional in their studies. Thank You.
zane
- 24-Jul-14 @ 12:33 PM
Hi I am looking for assistance from interested person/s, my daughter is 8 years old and in grd 3 she is exceptionally talented in school especially in maths, from grd 1 her marks till now for all subjects are 90 to 100, we live in an area where the schools are so poor that she feels like not going to school. If there is anyone who is willing to help I would be grateful, not only will this child grow up to be an independent, exceptional young woman with excellent grades throughout her life and into college, I know if given the opportunity she will achieve this with distinctions. This little girl needs to prosper with the right help she can fly. Thanking you.
veronica
- 22-Jul-14 @ 8:11 AM
I am a 15 years old girl and i love poetry which is what i'm good at and i'm in grade 10 i love science and i want to persue my dream of becoming the first animal doctor in my family but that can only happen if i get high standard education which is why i'm looking for a schoolarship to help me.
Popaye
- 14-Jul-14 @ 8:19 PM
I am a 17 year old girl who would like to complete my pre-matric at a private school which will be able to further my talents in learning better.I need financial assistance in doing such it would be a break through for me THANK YOU
kgotli
- 10-Jul-14 @ 7:17 PM
Hi my son is in grade 6 this year I would relly like to get a scholarship for him . He is an A agrigate student. He loves maths and always. Gets marks in the 90% and above.Would someone please help us.
resh
- 7-Jul-14 @ 4:35 PM
Hi good People my name is Lindokuhle l'm from South Africa, in Cape Town. I'm 16yrz old male and am doing grade10, in Science class. I'm looking for scholarship or bursarie because l love mathematics, l get an average of 75% above everytime, even in this year. This middle term l got 80% (level 7). First term l got leveL 7 in Science, 89%. I love school bt where l live its difficult for me to study, there's always a noise. My father is always drunk and that gets me difficult to practise ma Maths bt l'm managing to pass it. I realy want this scholarship. My parents are both unemployed. My dream is to be a doctor. I neveR got leveL 4 in every report of mine. Plz help me pps, l wanna succeed.
Lomps
- 3-Jul-14 @ 11:00 PM
I am 16 years old and am doing grade 9 this year im seeking for a bursary
I am 15 years old am doing grade 9 this year and im seeking for a bursary and am looking for some one who can help me
Gundy
- 3-Jul-14 @ 9:23 PM
My 9year old son is doing grade 4 at Kings college primary school, its a private school.I am taking him out to other schools next year because of our financial problems.I am pleading with you to assist him with a scholarship so he can continue with the better education.
Khaesco
- 2-Jul-14 @ 10:22 AM
My name is Lutho Dyalvane,I am doing grade9 and I wish to start my grade10 on 2015 on a private boarding school because I am a good learner but my parents are both unemployed and I wish that my talent would be noticed at a school that will grow it more and be able to show it to the world..can someone please help me with a bursary because this is my fourth year on searching onthe internet for a bursary but I have not got it..can someone please help me, thank you.
nxenxe
- 29-Jun-14 @ 5:51 PM
Am a 15 year old teen doing grade10 named thato molepo high convinient science studentam seeking for a schorlarship for me to be able to cover fees for a private boarding school namely St,andrews school for girls,my families financial state is very bad mom part time job while dad is part time job too my studies are really on stake plz plz plz..
Sthilava
- 26-Jun-14 @ 9:13 PM
I am currently in grade 7 , where can I get Scholarship my mom can not afford to take to good schools , I want to be a Vet Doctor (Doctor for Animals ) , can I be Assisted with funds only for next two year , My Mom is doing degree in Social Work next year its her final year if she passes well.
Lisa
- 20-Jun-14 @ 3:40 PM
I'm a 19 year old football player who lives in Jamaica. Football is my life and there aren't any proper opportunities out here in Jamaica for me too pursue a football career. I'm currently a part of the "Phoenix AllStars Football Academy" I'm a left-footed midfielder and I'm also a great dribbler and passer of the ball. I'm seeking a scholarship because it would really help me and my family.
Fizz
- 4-Jun-14 @ 4:48 AM
Hi. My son is doing exceptionally well in grade 9, please guide me if he can get scholarship in one of the best school. Thanks
Rajeev
- 3-Jun-14 @ 10:35 AM