Scholarships for Private Independent Schools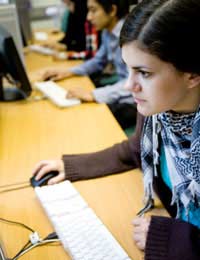 A scholarship is a means of financial assistance provided by another body or institution so that your child can pursue a line of education that may not be available to them under normal circumstances.
At the present time in the United Kingdom more than a fifth of all pupils at independent schools get some form of financial assistance with fees. Scholarships are generally awarded to pupils for academic, musical or artistic merit and normally do not take financial need into account.
A scholarship can be awarded to any pupil based entirely on their performance within a particular subject or field of education and irrespective of background, class or financial stability.
How Scholarships Are Awarded
Scholarships are awarded normally, as we have already touched on, to those pupils who show exceptional talent and/or intelligence in a particular area. This may be music or the arts or literature or indeed sport and, as such, there needs to be a financial input to enable these pupils to pursue further qualifications in these fields at private independent school level.
In order to do this, private independent schools will hold examinations based upon a shortlist of pupils gleaned from the mainstream school system and as a result a shorter list of prospective and talented pupils may be drawn up.
A further examination and interview may be held to further quantify the pupil's interest and indeed willingness to pursue the obtaining of a scholarship.
If the scholarship is awarded it amounts to a maximum of 50% of the school fees that may be required during the course of a pupil's education at private independent school. This will take into account board and lodgings should the school be outside the catchment area to such a degree that the pupil might need to reside there during term time.
There will also be such things as uniforms, textbooks, any sporting equipment, musical instruments or indeed any other item that falls outside the normal remit of an educational standard.
However, as a scholarship amounts to only 50% of the fees at a private independent school it may be necessary to seek a bursary if the pupil's parents are not in a position financially to cover the shortfall between the amount granted in a scholarship and the overall amount of the fees incurred.
A bursary is an amount of money granted to make up the shortfall and is only granted after a series of means tests are carried out to ensure that a pupil's parents are not in a position to make up the difference.
Although your child may be of a high intellect and of a high educational standard there is still no guarantee that a scholarship or bursary will be awarded. These are means tested and also granted on a limited number of places per year.
It is worthwhile mentioning that having looked at a varied number of private independent schools there is a generally accepted criterion across the board.
In saying this priority is given to the pupils of parents who are members of the clergy, members of the Armed Forces (both serving and non serving), teachers, and also to the children of former school pupils who have applied for scholarships at their chosen school.
That said do not let it put you off attempting to help your child gain a scholarship they have as much chance as anyone given the right exam results and the right advice.
As always with trying to place your child in any school it is important to understand the criteria laid down and also given the chance, inspect the school and speak with teachers and pupils alike for a more balanced view of how things operate.
As with all schools private or otherwise there will be a parent teacher association and as always this a good place to start if you are looking for an unbiased and realistic appraisal of your child's chances. Read more about the school PTA on this site.
You might also like...
My 13 yr old son is a swimmer at British national standard and number one in Britain for various strokes. He has been offered previously a 60% scholarship but struggled to meet the reminder. Any help would be greatly appreciated for him to for fill his dream. Thanks
Claire1450
- 10-Jan-20 @ 7:41 PM
Hi, I am a 13 year old boy looking for a scholarship to uk to further my education I am I class 9 and will really like a scholarship to uk it will be so great please help me thanks for your help please if you any information for me please email me thanks once again
Habib
- 9-Jan-20 @ 8:11 PM
hi my 11 year old who isgoing to secondary school in 2020 is very gifted in English and maths .I need help with scholarship so that I can apply for a private school for him. I have no idea where I'm going to start from or where I'm going to take the assessment exams or which school to apply for.
Vicky
- 29-Dec-19 @ 5:41 PM
My little one is 6 and was picked up as being gifted at 2, she is excelling at school ( in all areas especially English and maths) and is lucky to be on an advanced learning programme. Is there any Scottish private schools that offer scholarships? Thanks in advance
Sindy
- 24-Dec-19 @ 12:59 PM
My name is sarah and I would love a scholarship...i got to a public school right now, and i do not think i fit in their. My family are living on benefits. We have an old Victorian house, 10 people live here. It is very over crowded and I struggle to revise...I may not be the smartest but I am logical and I am a very good learner...my parents dont know I am writing this and I doubt any school will want me... but i REALLY want to go to a boarding school....
Wawa
- 23-Dec-19 @ 12:16 AM
Hi, My son has already achieved 80% of his scholarship at one of the leading schools. However reaming 20% is really hard for me to pay. He is an excellent and brilliant student and aiming for medicine. If anyone one help him please or show us a source can aapproach. He is going to secondary by 2020. I need help please. Thanks.
Jerry
- 21-Dec-19 @ 8:12 AM
Hi , I need help to get a full scholarship for my daughter . Best wishes Susan
Slb
- 12-Dec-19 @ 7:45 AM
I would like to receive a scholarship for year 12 and 13 in the uk. pls send me any info you have to my email.
Andy
- 29-Nov-19 @ 1:11 PM
My daughter is 13 years old.she will be in class 9 next year.she is amazing in music and other co-curricular activities.I am looking for scholarship information.so i need help.
Bilkis
- 25-Nov-19 @ 11:38 AM
I would like to apply for a scholarship for my 10 year old son who is due to start secondary school in September 2020...he is very bright and very hardworking...he is very intelligent and is fantastic at sports. I am always being told he is gifted and talented by his teachers...please if someone could get in touch with me..thankyou.
Sky
- 14-Nov-19 @ 6:18 PM
I want to enquire about a possible scholarship for my 9 year old son for secondary school (September 2021). He is academically very bright especially around maths. He is not sporty but a proper nerdy type. Would very much fit the slightly unusual Winchester/ Westminster type school (his father attended Westminster). But we obviously can't afford that. So I am looking for something that will really work for him. We are in Hampshire. Many Thanks Many Thank Nell
Nell
- 13-Nov-19 @ 3:59 AM
I have a 9 year old boy , who is incredibly talented in all areas sports he is the top of game and I would love some advice if there are possibilities of getting him a scholarship into a secondary school he is due to start 2021 . I have no idea where to start or where it get advice ? Many thanks
Lise
- 21-Oct-19 @ 8:12 PM
I have a ten year old Daughter who is due to start senior school September 2020.She is very gifted in art and singing and I would be interested in finding out about potential scholarships open to her.We live in Herts.
Hi. My 10 years old daughter loves playing football. She's also excellent in English and Maths. She's been deemed selected at Bexley selection test. I'm looking for a Scholarship for her to develop her skills and performing more in football. Anyone who can help, please let me know. Thanks.
Lene.
- 9-Oct-19 @ 9:19 PM
hi , I looking gor scholarship information for my daughter. please I need help best regards uche uju
uche
- 8-Oct-19 @ 7:56 PM
I have an outstanding 15 years old boy, He has always been on top of his classand his year academically, he speaks english and spanish fluently, loves maths, phisics, IT, he likes to be the team leader when he does team work with his classmates. We are moving back to live in the UK, after living 7 years in Peru. What advise would you give me for his best interest? This year he also entered by merit to this high performance school in Peru. We want him to continue with a good education in the uk.. We are coming back to start again, so money ways will be very difficult, if we could find a full academic schoolarship for him. Many thanks.
Lluvi
- 30-Sep-19 @ 9:42 PM
My daughter is due to start secondary school in September 2020 she is an amazing artist I'm after a full scholarship for her
Manda
- 26-Sep-19 @ 1:09 PM
I am looking for information/advice about applying for place scholarship/bursary for my son. He Is exceptional at rugby and sports he will be going into year 11 next year. Many thanks Melanie
mel
- 22-Sep-19 @ 2:40 PM
My daughter is an amazing actress has skills in book writing and has also won several athletic competitions such as the London youth games and curling tournaments
Tupa
- 10-Sep-19 @ 9:11 PM
My 14 yearold son would love to get a scholar ship in UK. He's smart in sciences and maths and works very hard he got an excellent grades at the checkpoint result. He secured a place in private school. Am required to raise 60% of the fee but due to our circumstances am unable to. We are looking for education grants for year 11 . Anyone who can advise Kindly reach out to me.
Tharaa
- 10-Sep-19 @ 9:09 AM
hi, i am suzi tanios frim lebanon. i have finished my master degree in english literature and i am in my second year as a phd candidate. i want my 10 year old girl to get a scholarship and study one year in Britatin in order to share cultures and she can benefit from acquiring the english language there. pls let me know how i can apply to a scholarship if this case is accepted.
suzi
- 13-Aug-19 @ 4:15 PM
Hi, i'm a Congolese parent living in South Africa. I needa scholarship for my boy turning 9 in 2020, he speaks both English and Frenchfluently, he has been playing drum since he was 6years old. How can I apply for a music scholarship for him?
Abigael
- 9-Aug-19 @ 2:21 PM
To whoever it concern, I would like to get an advice to apply scholarship education for my daughter in a private school as she is exceptionally good in English language and has got Greater Depth in English and SPAG from public school in year 6 , if provided with a good support,she could do better and I want her to do her best . Kindly give me an idea from where could I get support. Yours faithfully Mini
Mini
- 17-Jul-19 @ 9:10 AM
Please i will like to apply for scholarship for my, his going to year 4 but would like to apply in hand now. Please can you let me know how to go about it. Thank you very much.
Lima
- 11-Jul-19 @ 2:59 PM
I am a single mum and my son's I would say academically good and planning to take independent schools exams.However, since he is in free school pupil he mightn't be intitiled. Could anyone tell me if get a scholarship or bursary regardless of parent income.D
Hana
- 19-Jun-19 @ 2:29 PM
Hi, I have two sisters. One is 11, the other is 12. They will start secondary school. They grew up in Spain and now will be moving to London. Any advice on how to get them to the best public schools, or Grammar schools or private ones with scholarship. Both of them are good with languages, arts and sport. I would love them to be in a school that helps them develop themselves better. I have no idea how to start with the search for schools. Thank you
Pel Fad
- 9-Jun-19 @ 5:58 PM
My 14yr old son has been awarded scholarships in Exeter Mathematic school as well as Stem project. He's smart in sciences and maths and works very hard. He secured a place in private school. Am required to raise 25% of the fee but due to our circumstances am unable to. We are looking for education grants for year 10 . Anyone who can advise Kindly reach out to me.
Sarah
- 6-Jun-19 @ 9:10 AM
My son is in year ten at the moment and I'm looking for a grant or bursary to get him into a private school for year 11 and sixth form Thank you
Waf
- 28-Mar-19 @ 2:09 PM
Please my son is very good in math and science I need a better school for him so that him can meet up
Abby
- 2-Mar-19 @ 2:50 PM
My name is Evan I will be 17 years this year please I need to finish my secondary school but it is difficult for me because I and my parents are living in Italy and I can't speak their language and it is giving me hard time to cooperate with my class mate I find it hard to understand and learn in school but I have always wish to study in London but my parents can't afford the amount they pay in London please I really need your help if it can be possible for me to be given a scholarship I will really be grateful
Evan Ezeasor
- 1-Feb-19 @ 10:27 PM