Scholarships for Private Independent Schools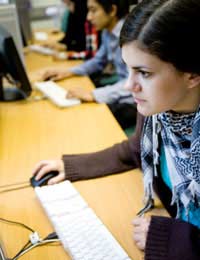 A scholarship is a means of financial assistance provided by another body or institution so that your child can pursue a line of education that may not be available to them under normal circumstances.
At the present time in the United Kingdom more than a fifth of all pupils at independent schools get some form of financial assistance with fees. Scholarships are generally awarded to pupils for academic, musical or artistic merit and normally do not take financial need into account.
A scholarship can be awarded to any pupil based entirely on their performance within a particular subject or field of education and irrespective of background, class or financial stability.
How Scholarships Are Awarded
Scholarships are awarded normally, as we have already touched on, to those pupils who show exceptional talent and/or intelligence in a particular area. This may be music or the arts or literature or indeed sport and, as such, there needs to be a financial input to enable these pupils to pursue further qualifications in these fields at private independent school level.
In order to do this, private independent schools will hold examinations based upon a shortlist of pupils gleaned from the mainstream school system and as a result a shorter list of prospective and talented pupils may be drawn up.
A further examination and interview may be held to further quantify the pupil's interest and indeed willingness to pursue the obtaining of a scholarship.
If the scholarship is awarded it amounts to a maximum of 50% of the school fees that may be required during the course of a pupil's education at private independent school. This will take into account board and lodgings should the school be outside the catchment area to such a degree that the pupil might need to reside there during term time.
There will also be such things as uniforms, textbooks, any sporting equipment, musical instruments or indeed any other item that falls outside the normal remit of an educational standard.
However, as a scholarship amounts to only 50% of the fees at a private independent school it may be necessary to seek a bursary if the pupil's parents are not in a position financially to cover the shortfall between the amount granted in a scholarship and the overall amount of the fees incurred.
A bursary is an amount of money granted to make up the shortfall and is only granted after a series of means tests are carried out to ensure that a pupil's parents are not in a position to make up the difference.
Although your child may be of a high intellect and of a high educational standard there is still no guarantee that a scholarship or bursary will be awarded. These are means tested and also granted on a limited number of places per year.
It is worthwhile mentioning that having looked at a varied number of private independent schools there is a generally accepted criterion across the board.
In saying this priority is given to the pupils of parents who are members of the clergy, members of the Armed Forces (both serving and non serving), teachers, and also to the children of former school pupils who have applied for scholarships at their chosen school.
That said do not let it put you off attempting to help your child gain a scholarship they have as much chance as anyone given the right exam results and the right advice.
As always with trying to place your child in any school it is important to understand the criteria laid down and also given the chance, inspect the school and speak with teachers and pupils alike for a more balanced view of how things operate.
As with all schools private or otherwise there will be a parent teacher association and as always this a good place to start if you are looking for an unbiased and realistic appraisal of your child's chances. Read more about the school PTA on this site.
You might also like...
My son is applying for secondary's schools I am interested in scholarships for a private school how do I go about this? Many thanks Rinku
Rinku Alagh
- 29-Oct-20 @ 6:54 AM
I will like to apply for a scholarship for my daughter to secondary school, as she is not the smartest in her class but I want her to do more. As I know she is child that if she get the right consistency she will come out best. It will be a great opportunity for her in life.
Ola
- 25-Oct-20 @ 5:30 PM
Hi my son is in year 6 he is not the smartest of kids he tries his best hence the reason why I would like him to get private school as there will be less number of children :- to teacher ratio. Thank you Mamo
Mamo
- 19-Oct-20 @ 10:50 PM
Hi my son is in year 6 he is not the smartest of kids he tries his best hence the reason why I would like him to get private school as there will be less number of children :- to teacher ratio. Thank you Munya
Mamo
- 19-Oct-20 @ 10:46 PM
I am in glasgow and need advice on how to get bursies or Grant's for private secondary school for my son. Cheers
Hi My name is Mercy n I'm Sudanese I live in Cairo and I'm looking for scholarship to help me with my school fees and visa bcuz I have no one to help me with my the fees only my mom and I have applied for the international community school in London and I have been accepted and the problem is the fees for the Visa and school and I hope so to help me.this is my case and thank you...
Mercy
- 3-Oct-20 @ 11:27 AM
I can't believe I got a 60% scholarship into one of the best schools ever thank you for helping me understand I still can't believe it !
Lil
- 26-Sep-20 @ 9:39 AM
Hello, I'm a student from Nigeria. I am currently in year 11 of my studies. I would like to study in the UK but the fees are just too expensive. Please I'm currently looking for scholarships to reduce the burden on my parents. Thank you.
Dayo
- 23-Sep-20 @ 9:22 AM
Hi i would like to know how I can get a scholarship and busery for art for my child who has just started year 6
Rose
- 14-Sep-20 @ 2:19 AM
Hi, My name is Inioluwa Adedapo. I am a Nigerian. I am a straight A student currently in year 9. I am aspiring to be a medical Doctor but I can see how my parents have been struggling to pay my fees ensuring that I attend good schooland in order not to abort this dream of mine, I am seeking for a scholarship to help reduce this financial burden on my parents. Please any advice on how to get a scholarship will be of great help. Thanks
Ini
- 26-Aug-20 @ 5:36 PM
How can I apply for scholarship for my son who will be going to year six in September 2020.
Jo
- 24-Aug-20 @ 12:17 AM
I'm trying to apply for scholarship we can't really pay my school fees
Muna???
- 10-Aug-20 @ 3:13 AM
My son is in an independent school, we part pay and has a 30% bursary.Anyone with an ideas how I can secure more funding.... away from the school...
MrsRoche
- 1-Jul-20 @ 2:40 AM
Hi, I Am A Nigerian. I am Good In Mathematics, Physics And Other Subject. I Also Sing And Act Well. By September 2020 I Would Be Moving To Year 9.Please I Would Love To Know More About Scholarships I Can Apply For Which May Also Include The Type Of Visa That I Should Go For.Thanks
Angel
- 28-Jun-20 @ 8:40 PM
I am Ashton Simphiwe Kanyinji I am looking for a schoolarship or busarie I stay with my aunt my mother passed away before I even saw her my father is no where to be found and my aunt has two kids and she's struggling to pay my fees because she's a single parent and earns little money so everyday I am chased out of school because of fees and I lose lessons and my grades ?are dropping due to the situation at home with my grade I pride myself and say I am eligible for a schoolarship or busarie....... I would be grateful if anyone would help me
Ashley
- 5-Jun-20 @ 8:41 PM
Hi I'm interested in applying to go to boarding school. My parents dont have much money as I do have 2 siblings so they wont be able pay as much. I am do really well in english, geography and swimming, I go to a club for swimming. I'm not sure if I am good enough for a scholarship or where to start but I would love to get an appreciation I am in year 9 can any give me some help or tips
Julia
- 27-Mar-20 @ 8:38 PM
hi. I currently go to one of the top private schools in the UK and bursaries and scholarships are awarded for people who excel in the following catagories: Art, Music and Sport. You can also get an academic scholarship if you do exceptionally well in the exam and are one of the top. Scholarships can amount to £4,000 of your termly bill which in this case is more than half. (termly fees are around £6,000). I don't think if this helped any of you cases but it should give you an insight to what you're asking for.
JapaneseStrawberry
- 6-Mar-20 @ 7:38 PM
Hi, I am in year 9 and would like to get a scholarship to a public school in the UK, however all of the schools i have found, i must apply for year 9 or have applied in October. Any help would be very appreciated.
HDubes
- 4-Mar-20 @ 4:07 PM
Hi, I have a daughter currently in year 5 who is addicted to leaning, she has read 50 books both friction and nonfiction for age 9 to 13 over last 12 calendar month,her math,read record is above average and also love science. She also swims,play tennis,netball, a member of her school chior and her class librarian. She is currently attending a state school in sutton Surrey at the moment and well behaved at school Any help or information on scholarships and busery for 2021 private secondry schools for children from disadvantaged backgrounds please. Thank you God bless
Ola
- 27-Feb-20 @ 10:24 PM
My name is Stephen, I am in year 9. I am one of the high shooters in my year group. I have excellent results in science and mathematics. I believe I have great potentials and with the help of the scholarship, I can achieve more than I am achieving currently.
Stephen
- 5-Feb-20 @ 8:12 PM
Hi, I'm a 14year old who is very talented in English and maths.I'm also very active in academic activities and also co-curriculum activities like football and volleyball.Am kindly requesting you to give a full secondary scholarship and I promise you won't regret it.I would be very glad if you sent me any information in my email.Thank you
Shyqo
- 30-Jan-20 @ 8:54 PM
My 12 year old daughter is currently working in a lead role in a West End Musical. She's worked previously in a UK tour musical.She is very unhappy at her current state school and desperate to go to a school with performing arts curriculum. However we would need a scholarship to afford the fees. Does anyone have any advice how to achieve this?
CME1
- 29-Jan-20 @ 5:57 PM
My name is Diego, I am 13 years old and I am currently in year 8 in a state school in UK and am currently in top 10in my year group. I am good in Maths, science and computers, and do well in all round in academics My parents are not able to finance me. I would like a scholarship to go to boarding school or and independent day school.
Diego
- 19-Jan-20 @ 7:05 PM
My 13 yr old son is a swimmer at British national standard and number one in Britain for various strokes. He has been offered previously a 60% scholarship but struggled to meet the reminder. Any help would be greatly appreciated for him to for fill his dream. Thanks
Claire1450
- 10-Jan-20 @ 7:41 PM
Hi, I am a 13 year old boy looking for a scholarship to uk to further my education I am I class 9 and will really like a scholarship to uk it will be so great please help me thanks for your help please if you any information for me please email me thanks once again
Habib
- 9-Jan-20 @ 8:11 PM
hi my 11 year old who isgoing to secondary school in 2020 is very gifted in English and maths .I need help with scholarship so that I can apply for a private school for him. I have no idea where I'm going to start from or where I'm going to take the assessment exams or which school to apply for.
Vicky
- 29-Dec-19 @ 5:41 PM
My little one is 6 and was picked up as being gifted at 2, she is excelling at school ( in all areas especially English and maths) and is lucky to be on an advanced learning programme. Is there any Scottish private schools that offer scholarships? Thanks in advance
Sindy
- 24-Dec-19 @ 12:59 PM
My name is sarah and I would love a scholarship...i got to a public school right now, and i do not think i fit in their. My family are living on benefits. We have an old Victorian house, 10 people live here. It is very over crowded and I struggle to revise...I may not be the smartest but I am logical and I am a very good learner...my parents dont know I am writing this and I doubt any school will want me... but i REALLY want to go to a boarding school....
Wawa
- 23-Dec-19 @ 12:16 AM
Hi, My son has already achieved 80% of his scholarship at one of the leading schools. However reaming 20% is really hard for me to pay. He is an excellent and brilliant student and aiming for medicine. If anyone one help him please or show us a source can aapproach. He is going to secondary by 2020. I need help please. Thanks.
Jerry
- 21-Dec-19 @ 8:12 AM
Hi , I need help to get a full scholarship for my daughter . Best wishes Susan
Slb
- 12-Dec-19 @ 7:45 AM