Scholarships for Private Independent Schools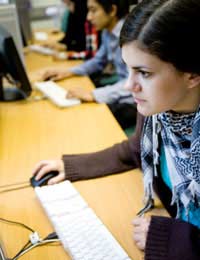 A scholarship is a means of financial assistance provided by another body or institution so that your child can pursue a line of education that may not be available to them under normal circumstances.
At the present time in the United Kingdom more than a fifth of all pupils at independent schools get some form of financial assistance with fees. Scholarships are generally awarded to pupils for academic, musical or artistic merit and normally do not take financial need into account.
A scholarship can be awarded to any pupil based entirely on their performance within a particular subject or field of education and irrespective of background, class or financial stability.
How Scholarships Are Awarded
Scholarships are awarded normally, as we have already touched on, to those pupils who show exceptional talent and/or intelligence in a particular area. This may be music or the arts or literature or indeed sport and, as such, there needs to be a financial input to enable these pupils to pursue further qualifications in these fields at private independent school level.
In order to do this, private independent schools will hold examinations based upon a shortlist of pupils gleaned from the mainstream school system and as a result a shorter list of prospective and talented pupils may be drawn up.
A further examination and interview may be held to further quantify the pupil's interest and indeed willingness to pursue the obtaining of a scholarship.
If the scholarship is awarded it amounts to a maximum of 50% of the school fees that may be required during the course of a pupil's education at private independent school. This will take into account board and lodgings should the school be outside the catchment area to such a degree that the pupil might need to reside there during term time.
There will also be such things as uniforms, textbooks, any sporting equipment, musical instruments or indeed any other item that falls outside the normal remit of an educational standard.
However, as a scholarship amounts to only 50% of the fees at a private independent school it may be necessary to seek a bursary if the pupil's parents are not in a position financially to cover the shortfall between the amount granted in a scholarship and the overall amount of the fees incurred.
A bursary is an amount of money granted to make up the shortfall and is only granted after a series of means tests are carried out to ensure that a pupil's parents are not in a position to make up the difference.
Although your child may be of a high intellect and of a high educational standard there is still no guarantee that a scholarship or bursary will be awarded. These are means tested and also granted on a limited number of places per year.
It is worthwhile mentioning that having looked at a varied number of private independent schools there is a generally accepted criterion across the board.
In saying this priority is given to the pupils of parents who are members of the clergy, members of the Armed Forces (both serving and non serving), teachers, and also to the children of former school pupils who have applied for scholarships at their chosen school.
That said do not let it put you off attempting to help your child gain a scholarship they have as much chance as anyone given the right exam results and the right advice.
As always with trying to place your child in any school it is important to understand the criteria laid down and also given the chance, inspect the school and speak with teachers and pupils alike for a more balanced view of how things operate.
As with all schools private or otherwise there will be a parent teacher association and as always this a good place to start if you are looking for an unbiased and realistic appraisal of your child's chances. Read more about the school PTA on this site.
You might also like...
To whom It may concern I would like to apply for a busary for my two daughters who are attending a Christian School in South Africa.
Toni Smears
- 5-Dec-13 @ 7:05 AM
To Whom It May Concern: I'm requesting applications to scholarships/ spinsorship for a student who will be in grade 8 in 2014.He is an excellent soccer player.Would like to enroll him into a private school to be prepared for higher education. Unfortunately, he has fallen through the cracks of publics education which neglects to address his educational needs because of class room crowding and limited teaching resources. Thank you for your assistance.
Kay
- 18-Nov-13 @ 4:51 PM
Hi, am kingsley by name , am 16 yrs old and from NIGERIA. I wish to have the scholarship to enable go high in life. Pray to get it becoz thisis a good schoo. Plz plz help me GOD.
Mr~k
- 23-Oct-13 @ 9:40 PM
Am brown by name a citizen of nigerian jus hopin on God too get dis scholarship iamm 18yrs of age who graduated frm colledge in nigeria last Year 2012 jus lookin for a better and standard of education pls help mi pls pls pls God help mi tnkx +2348104697816
alhajifynboy
- 12-Oct-13 @ 4:27 PM
I am a Grade11 learner in the Eastern cape,South Africa,I do Physical Science,Life Sciences and maths.I need a scholarship to further my studies after Grade12 and i would love to do medicine overseas even if it's Cuba
zeeh
- 17-Sep-13 @ 4:16 AM
Hi!.My name is Thizwilondi Nembahe ,I am one of the most outstanding students, at St Augustine Residential School in South Africa situated at Limpopo,I would like to appy for a scholarship in one of the most greatest Elemmentary schools in Britain,getting this scholarship means a lot to me.Thank you
Hi my name is David I'm from south africa and I'm currently doing grade 8, I'm extremely bright and I would like to get an academic scholarship to study at any private school in SA
Dave
- 28-Jun-13 @ 6:09 PM
I would like to apply for my child next year who will be turning 15 June next year, she's currently on grade 9. Please send me applications forms for next year. Thank you Lindi South Africa
lindi
- 26-Jun-13 @ 12:49 PM
My daughter, aged 10, has attended an independent day school for girls in the UK for two years. Prior to her moving to the UK, she was educated at an international school in Hong Kong. She has sadly been struggling for the past two years in maths and english, but has excelled in drama and the arts. Due to her shy nature and always having attended private schools with low class student ratios, I feel that she would be lost in a large state school and thus suffer further with her academic subjects I write to seek advice on securing a scholarship or bursary as I am no longer able to afford boarding school fees due to separating from my husband.
thea
- 22-Jun-13 @ 7:59 AM
I am. A 14 year old female South African and I really nned help for real . Iiam very intelligent and vacant but it is not easy for me to get a schoolarshipor study in a private school just because my family can't afford . Please help me get this schoolarship just because I really need it. For next year 2014 grade 9 in a private school any here in south africa ir a boarding school please assit me
miss bu
- 21-Jun-13 @ 11:36 PM
Dear ms/mrs/mr Iam a 14 year old pupil I live in south africa and I need serious help for a schoolarship to study ina private school next year 2014 for grade 9 is it possible for me to get a schoolarshipfor 2014?
miss bu
- 21-Jun-13 @ 11:27 PM
i want to study but i dont have funds ,so i need help to study i complete my matric last year
phekzn
- 11-Jun-13 @ 8:29 PM
Dear Mr/Mrs I am an 19 year old male , doingphysical science and math in South African I would really love to get a Scholarships to learn in another country .
Phanuel
- 16-May-13 @ 9:59 PM
Will you advise on how to get a scholarship , my boys are very brilliant but i dont have enough fund to give them a better education , kindly assist. I thank you.
Thabile
- 16-May-13 @ 7:32 AM
My name is priyanka im 15 now next year i shall turn 16 and would love to get a free scholarship to go abroad play football, get a fantastic education , im academically weak and im a good footballer so would love to come abroad for learning football and studying. Can I get a free scholarship next year in 2014 after my board exams
peggy
- 8-May-13 @ 6:43 AM
My name is Celia and I am 14 years old, with a nationanilty of Thai.I have been studying in England for a period of 8 years and returned back to Thailand for 1 year at Monfort college. Now in 2013 my parent have decided to take me to study in Auckland, Long Bay College,year 10. Where as I can develop my education and get a higher future with this I can contribute a lot for the world. With this scholorship I can release the stress for my parent becuase they cannot continue to pay for my studies in New Zealand as the school fee is over my parents extend. I have a older brother who is wanting to study in Russia as a doctor and a younger sister who is currently studying in Thailand at an English Program school called Monfort College. My family can not handle to pay this large amount of money for 3 children but by getting a scholorship will become very beneficial. From what I've seen about myself I am a hard working person, Who wants to study and become a lawyer that can contribute many thing for the people and the country.
Celia
- 1-May-13 @ 12:50 AM
If there is anyone who has the funds to pay for my son to attend Christ Hospital in West Sussex Please get in touch. I could say his an amazing genius but his not. But he does have spirt with a big heart. He just needs the right education so he can be the full package as an adult. His a sportsman with a love of foreign language .... His decided he would like to learn Japanese as it sounds more masculine than French ...... His words. So if you have the power to make this happen for him please get in touch. Thanks and have a great day
Mum!!
- 26-Apr-13 @ 12:25 AM
I am from South Africa and i am currently doing Grade11, i am asking for a scholarship which will help me persue my studies. I would like to attend in any of the Private Schools in South Africa Thanks
Keamo
- 21-Apr-13 @ 8:12 PM
Hello I Esmail Mohammed Gango Of the State of Sudan Completed a study of elementary and high school also have a degree of success in the secondary level of weak proportion to conduct business during the study I went to the University of Kordofan, Faculty of Computer Studies and Statistics Specialization: Diploma in Computer Science Have not completed the study, the proportion of financial inability And ended up freezing my studies in college after three months from the beginning of the first year I hope you a scholarship to documentary in high school from the beginning
gango
- 17-Apr-13 @ 8:03 AM
i live in Tanzania and am in form 3 andi would like to study in UK to study academy but i dont have the money for my plane ticket and for my fees.i have told my parent about this but they told me that they dont have the money for my study.
will
- 29-Mar-13 @ 3:15 PM
hi,my name is iva and i am writing this in behalf of my sister sima from slovakia.she is student at university in the states USA but struggling financially.very bright girl and studying so hard.please any help would be appreciated.please let me know.00353863070829
IVA
- 23-Mar-13 @ 1:37 AM
Hello, please help us find funding for our daughter she is very bright passed the grammar school entrance test but couldn't get funding. I have no job and my daughter is very talented. Please help us as the deadline for securing her place is at the end of this month. Thank you for helping us God bless you.
missk
- 18-Mar-13 @ 10:18 PM
I lost my very good job to injustice two years ago. I have since then find it very difficult paying my children school fees under my new employment. I will be most grateful if I can get any form of assistance as I may be in the process of changing them to public school to my wife and the children's displeasure and sadness. Pls help me. God will help you too.
Darniks
- 17-Mar-13 @ 8:38 PM
am studying in Grade 11,i need to finishe grade 12 with you here thanks
David
- 13-Mar-13 @ 7:58 PM
Pls i would love 2 write a scholarship exam 2 enter any boarding school either in los angeles or canada.i think i have all it takes to pass the exams nd i am a nigerian.pls can it be possible nd how
Somgirl
- 15-Feb-13 @ 5:21 PM
i want my son who is in his final semester of class 8, to study abroad on schlorship. i pray pray and pray one day my son will be standing with foreigner degree holding in his hand one day. Inshallah....i am in Pakistan and my son in gilgit school.....pls help or guide a mother to fulfil her dream for his son.....thanks
shazi
- 11-Feb-13 @ 10:05 AM
Im in grade 10 and i need a scholar for completing my grade 11 and 12 with flying colour.HELP ME FIND SCHOLARS PLEASE!!!!!!!
Lereka
- 10-Feb-13 @ 12:50 AM
hi !my name is fredy,i came from Tanzania..i would like to get scholarship from u..i'm very intelligent boy and i hope i can better when i get there
carter platinum
- 1-Feb-13 @ 10:20 PM
i am in class 7so i want scholarship to study my all classes in other country.i am very good in studies and i got first position in my class and was also a high achiever in my school .
mano
- 29-Jan-13 @ 10:42 AM
hi i am a single mom, i have a six years old boy who is very intelligent and doing well in school. the problem i have is i came out in a poor family and i want to give my son a good education please help him to get the scholarship thanks:-)
efmatta
- 15-Jan-13 @ 10:30 AM