Rules of Home Schooling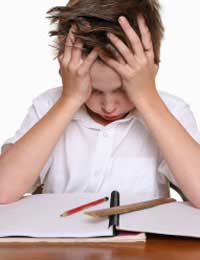 Home schooling is something that – although not as popular in the United Kingdom as in some other countries in the European Union does take place.
How Home Schooling Works
Home schooling is something that any parent can decide to do for their child and as such they do not have to be qualified as a teacher to embark on a course of Home Schooling. You can teach your child at home or in any other residence without keeping school hours or indeed teaching the National Curriculum. That said, the government recommends that anyone wishing to teach their child from home, does so with the understanding that they should receive an level of education that will enable sufficient aptitude in later years.
If your child is already in full time education within the confines of a school you do not have to inform your Local Education Authority of your intent to teach your child from home but it is wise to do so. You DO however, need to inform the headteacher that you are removing the child from their school.
Your LEA need to be satisfied that your child is receiving a satisfactory standard of education in the home and may ask to see evidence of this and details of what – you are teaching your child.
Overseeing Home Schooling
If the LEA considers that you are not providing your child with an adequate education, they may intervene and offer assistance/guidance. At any meeting held between you as the parent and the LEA, a timetable of further meetings and level of contact should be agreed.
You do not have to allow the LEA access to your home, you can choose to provide them with examples of your child's work at home or choose to meet with them at another venue, for example their offices. It is worth pointing out that the LEA not only has a duty of care to the children within its boundaries but also their parents as well.
If Home Schooling does not Work
If – for any reason – the LEA considers that you as a parent are not providing a sufficient education for your child from home after further assistance/guidance has been offered, then they may seek to have your child returned to full time education within a school in their district. This is normally done by the LEA issuing a notice on the parent, which requires them to prove beyond any doubt that their child is being taught to an acceptable standard.
If you as the parent fail to reply to this notice or indeed cannot prove that you are providing your child with a sufficient level of teaching then the LEA can move to issue what is known as a 'School Attendance Order' (SAO).
It is also worth noting that if you should decide to teach your child from home there are no means of financial assistance offered by Central Government or your Local Education Authority. Should you decide to teach your child at home the impetus is on you to make sure they have all the textbooks, materials and resources they need.
Most LEAs however do provide support and guidance on how to go about embarking on a course of home schooling but it is worth pointing out that this guidance and support is limited to the level of resources available locally and is not necessary representative of the schooling system as a whole.
You might also like...
A court only requires that the information a parent provides, after being issued with a notice of intent, convinces a reasonable person on the balance of probabilities only.The higher standard of 'beyond a reasonable doubt' DOES NOT APPLY
ElizaP
- 4-Mar-12 @ 11:26 PM