The Drawbacks of Boarding Schools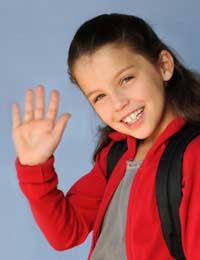 When you're considering sending your child to a boarding school, it's a huge decision so it's important that you have fully considered both the potential drawbacks and the possible advantages to your child. Remember that a child attending a boarding school will spend far more time there than at a day school, so this will impact their social and psychological development as well as their educational progress.
Before reading through the drawbacks, below, remember that their impact will differ depending on which kind of school you opt for. There are various different kinds of boarding schools available, including weekly boarding, when your child will stay at the school during the week and then go home for weekends; full boarding, where a student stays at school until the end of term, and "day boarding", when a child stays at school for an extended day, usually eating all their meals at school but sleeping at home every night.
The majority of the disadvantages of boarding listed below focus on the most "extreme" type, full boarding.
Potentially Intensive Periods of Stress
When a child is spending all of his or her time at school, this can result in extreme periods of stress for children. Those with tendencies towards things like eating disorders or panic attacks may be driven on with this if someone else in their "group" at school is a sufferer. Of course, this can occur within day schools too but may be particularly intense within a boarding school environment. Likewise, during exam periods when all of the kids in a certain age group are feeling tense and concerned, this can rub off on other students to create a frenzied environment.
Missing Out on Home Life
When your child goes to boarding school there will inevitably be some ramifications on your home environment. It may be difficult for your child to adjust to being at home during the holidays; older children may argue with parents about their comparative lack of independence while at home. During the term time you will not be seeing your child as much as you would if they lived at home with you, and this will affect your relationship with your child, and potentially your other children too. You may also be less "in tune" with their lives, interests, hobbies, and friendships, likewise they may feel the same about the lives of friends and family at home.
Less Free Time and More Rules
With the extra academic and extra curricular opportunities at boarding school, children may have less time to be alone with their thoughts and personal interests. This might mean less time for things like reading, or, for older children, having a part-time job or any of the other important developmental activities that can be offered to children living at home. Often the boarding school day is highly structured with lots of rules and regulations, which can lead to some children wanting to "rebel" against the grain. But obviously this depends on the individual school and the nature of your own child.
Making a Decision
It is important to consider both the advantages and disadvantages of boarding schools before you ultimately make a decision about where your child will be educated. Whatever his or her age, it is also important that your child is involved in the decision-making process too, since it is he or she who will be living with the everyday reality of this kind of education.
You might also like...
Ex matron of a state UK boarding school. Think carefully before sending your child hundreds of miles from home or to a different country. Its a hard life for children....
Matron
- 24-Jan-21 @ 8:29 AM
A good place to study well is where we feel comfortable, safe and happy and that couldn't be anything else but home sweet home
Kani
- 27-Dec-20 @ 5:03 PM
A good place to study well is where we feel comfortable, safe and happy and that couldn't be anything else but home sweet home ??
Kani
- 27-Dec-20 @ 5:01 PM
I love boarding schools but my parents dont want it please advice me on what to do
fatso
- 14-Nov-20 @ 9:31 AM
i am about to go to boarding school and i am only 11yr R.I.P meh
maddie
- 28-Oct-20 @ 5:03 PM
I don't want to live in Boarding School! I want to come back home! Please Save mea,
Allah ka Baap
- 6-Oct-20 @ 11:08 PM
Worst time ever..sent at 7yrs in U.K and again at 12 yrs to a different one. Still have abandonment issues. I am 60 now...years of counselling..i am on my 3rd marriage..what emotional trauma. Thanks for this space.
boarding schools are way better in many aspects.those who study in boarding schools know. All the arguments here are pointless.Parents stay away blah blah. To become better you need to let go of something.
Garv kaushik
- 30-Sep-20 @ 5:32 PM
Those in boarding school have fun. And freedom. I like it when children are off the screen and phones. Tiktok and all the rubbish the day school has to offer. Boarding school kids eventually come home for holidays so whatever they missed they can still do it. Boarding is the best option in this world of today.
sheena
- 18-Sep-20 @ 10:52 AM
I prefer day school rather than boarding school because i personally feel the environment at home is more safer or more comfortable for any learner
Nosie
- 29-Jul-20 @ 3:22 AM
Hi It is a debatable / confusing topic some people says day schools are good where in some says boarding schools, but i think both have advantage and disadvantages
somy
- 9-Oct-18 @ 10:29 AM
look my parents took me to boarding school for me to focus better but i cant because they re to many destructions there than at home and they wont even listen to me or wat im saying...
Charma boy
- 1-Oct-17 @ 12:02 PM
This was very useful for a choosing where my child will study.
Prince dave
- 21-Jun-17 @ 10:59 PM
There is advantage and disadvantage between boarding we have to leave our parents and to leave in boarding iam leave with my parents iam sorry for all thosewho are live in boarding without their parents
Kannan
- 24-Feb-17 @ 9:41 AM
I am a student of day school. I like day school than boarding school because there is nothing like potentially intensive period in day school.
Femttech
- 25-Oct-16 @ 7:28 PM
I am astudent of day school .I like day school than boarding school because potentially intensive period.
Femttech
- 25-Oct-16 @ 7:12 PM
Boarding is one of the worst time a person can have they miss over so many things that happening more over they have no time for them self I hate it I wish I can come back home I miss home soo much
parths
- 19-Jul-15 @ 3:31 AM
i'm also a student of boarding school . i'm happier here than homes because of my friends . stay in boarding school..
ila_adella
- 27-Apr-15 @ 2:14 AM
day school is better than boarding school, mst children wish to spend time with their parents. it is difficult to live a boarding school in childhood .
ANUPAMA
- 9-Nov-14 @ 1:42 PM
Boarding schools will invariably be private or public schools, and with the fees involved, older children won't 'need' a part-time or weekend job. The biggest advantage is the quality of education they'll receive there, as well as the network of other pupils who can be useful in later life. Finally, more pupils from private schools go on to major universities and achieve excellent A level results, due to the excellent teaching they receive, as well as other life advantages. That said, I'd never send my child to one!
Carl
- 3-Jul-12 @ 5:15 AM