What If My Child Can't Get a Place at Any School in the Area?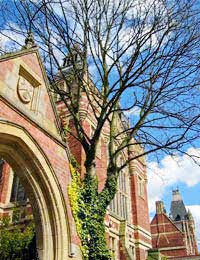 Q.
We're moving from Staffordshire to Wilmslow very soon and our 12 year old daughter cannot get a place at ANY school in the area.
She has been refused due to lack of capacity and we are having to keep her at home whilst an appeal is made.
Surely the Education Authority should plan for the provision of sufficient school places relevant to the local population? How does the appeals process work? And how long might my daughter have to wait for a place? Is there anything else we can do?
(S C, 27 February 2009)

A.
Thanks for your question - I'm going to try to address all the issues about the school appeals service. Firstly, you ask how does the appeals process work?
Making Your Appeal
You should make your appeal to the Independent Appeal Panel at your local education authority. They will normally ask you to fill in an appeal form - do so as soon as possible to speed up the process. You should receive this within two weeks of your initial request, often this will be sooner though.
Each LEA will have slightly different procedures in place, so it's a good idea to make contact with the person or team who deals with appeals at your local council, and ask him or her to talk you through the process in your area. However, in general appeals panels will look at all the details on your daughter's requirements, such as where you live (or will be living), any personal special needs and so on. It will then decide if an appeal can go ahead - since your daughter has not received any school place, I would imagine this would go ahead.
What the Law Says
By law, your local council has to find your child a school place. The law says that all children have the right to a school education while they are between the ages of 5 to 16 years old. Also in those rights is that parents are allowed to say which school they would prefer their child to attend. It is important to note however, that your right to state a preference for a school for your daughter is not the same as a guarantee of a place at that school - it might, for example, be oversubscribed - but as written above, if your child is not offered a place at your top choice school, then you do have the right to issue an appeal to an independent panel.
Is It Common to Fail to Gain a School Place?
There have been cases when a place has not been provided for a child - occasionally these stories do crop up in the news but they are very unusual. It is far more usual to see parents upset that their children have not been offered a place at their preferred school - but the relative rareness makes it more likely that your local authority will help you out sooner rather than later.
Once your daughter goes through the appeals process and the panel discover that you have not been offered a single school, this is likely to be rectified since the council has to supply a place by law.
Is a Child's Right to Education a Human Rights Issue?
So far the Human Rights Act has had only a limited impact on the field of education - one significant case was Ali-vs- Headteacher and Governors of Lord Grey School in 2006, when a child who had been excluded argued that he had a right to an education. But generally the issue of providing a state education is left to the state's discretion - nonetheless it remains true that by law your daughter should have a school place, so this should be rectified in the appeals process.
More About the Appeals Process
The appeal process normally involves you making a formal appeal - normally a letter - then telling your evidence (e.g. the fact that your daughter has not been successful in any of her applications) before sometimes appearing before the independent panel in person, where someone representing the local education authority will also appear to discuss why your daughter's application(s) were made. You are required to receive at least two weeks - or 10 working days - of notice before the date of your appeal, but as you are probably feeling anxious you can ask to have an earlier date if one is available, perhaps through cancellations.
What Else to Do
You might want to ask your child's current school for a statement about your daughter's education thus far. This statement can either be made by you or a representative at the appeal panel.
In the unlikely circumstance that your daughter still does not have a school allocated to her, you can go through the appeal process again. Normally this is for parents who are contesting their child's allocation to a particular school, however, so your daughter is unlikely to be affected. If necessary, you may want to consult a solicitor for legal advice.
You'll want to supply evidence as to why your daughter needs a school in the area, for example a letter from your employer stating why you have to move, or a letter from your child's school about specific education provision requirements.
So, to conclude, I hope this has been a helpful outline. In the first instance, you should contact the LEA immediately to ask their advice on what to do about your daughter's lack of school allocation and explain the consequences of their actions are already in place. Start to gather evidence for potential appeals too.
Finally - good luck.
GET THE RIGHT SCHOOL IS FOR SALE:
This website is for sale [more info].
You might also like...
I am a year 10 student and my GCSE course has started. Its been almost a year now that i have no school and i am terribly worried for my exams . I have been waiting for a place at Baylis court secondary school but they seem to be full in all classes.other schools are co education and our culture forbids such school. Literally on the verge of crying because i dont want my life messed up because a school cant offer us a plce.PLEASE HELP SOMEONE??????
Lilgirl
- 4-Apr-21 @ 9:54 PM
My child is going to Gr and is without a school, he ended up going to private schools on the previous years due to not being placed but because Covid 19 had affected the economy and job losses we can no longer afford private schools, we can only afford mainstream, please help
Thandi
- 23-Feb-21 @ 8:02 AM
Im not sure if anyone cant help here, but I've applied for my sons secondary school near my parents business catchment area. Taking into consideration when I moved to London to Dunstable I was offered a primaryschool and I gave my parents business address since 2015. However we live about half an hour away, which is why the businessaddress was given becauseits local. Now the reason why I done this is because being a single mother I cant have my son being in an area were me and my parents are not about because of the family business were we operate 17 hours a day. I also am training to be a midwife and work near the business hospital and my university is located near to.It is impossible to provide my residence address on the application.So basically all my letters and IDs are actually registered at the business address becausewe spend majority of our time there. Whats happened is the council have called me asking for proof of address which I gave them, but now there asking for a council tax ref number which I don't have for a business as we don't live there. I've been so stressed about this incase they refuse my application and tell me to apply in the Borough were I live but it is impossible because we only go home to sleep, we wake up so early to travel to dunstable to open our business so Im hardly ever at my residential home and as my child is a minor and being a single parentI have to take him with me. Im so worried and not sure what to do, I don't believe I have made a fraudulent application because I have no other choice to put my parents business address which has not been a problem since primary school in 2015, in addition I was going through a mess divorce also so hence why I kept everything at the business. Can anyone help or advise?
Dee
- 23-Jan-21 @ 9:04 AM
My daughter is a secondary school student. We live in the Surrey area. We have applied to all the schools within the catchment area. They don't have school place for her. She has missed more than two weeks of school at this stage. The law says my child has the rightful education and the local council has to find her a place. If I weren't sending her to school, they will be sending police to my door and declaring us Unfit parents. What happens when thelocal council Whom we pay taxes to can't provide your child a place? What does the law say about it?
Gazelle
- 14-Sep-20 @ 2:02 PM
My daughter is starting secondary school in September. She didn't getplace in any of the 3 choices of schools we applied for..so then we applied to 2 more.. so luck there either...so not the LA gave her a school where it is very difficult to get to from my house. There are no bus services to the school from my house. Both me and my husband work so cant pick her up after school either. She is the only one going there from her school. It seems like the case everywhere..if school is so important LA should prove place for them at schools they want to go to. She is on the waiting list but have to wait for children to leave..
Joti
- 28-Aug-20 @ 7:48 PM
My son will be in year 7, however we still don't have a suitable secondary school. The school he was offered is unsafe but the LA have not been able to offer a suitable alternative nor a transparent response to any of my questions. Reading all these comments, it seems Covid has been used to cover up a wider problem that LA need to address, after all we pay council tax that pays their wages. When will we get answers? Who will answer us?
Re_Ahmed
- 28-Aug-20 @ 12:36 AM
My Grandson who is 4 was due to go in to the reception class of the school he has attended since January 2018. His parents were told there was not a place there, they appealed and were not successful, even though he lives in the catchment area. Please advise
Eboneyeyes
- 15-Jul-20 @ 6:22 PM
Is there anyone we can approach for advise/assistance for a child returning to UK this summer. She has to start a school Sept aged 15 (DOB 6/9/2005).Her curriculum has been that of the Spanish state education And obviously is going to differ slightly to UK. Can we arrange extra classes to assist - how do we go about this who do we contact? Many thanks Judy
Jude
- 13-Jun-20 @ 7:38 AM
hello there my names mohammed and i went abroadwith my dad last year june the 3rd and came back on the 6 of september and since then i havent been to school me and my dad tall the council chirdren missing education that i havent been school and the councill dident do anything we tall them manny times they said next week but it has been long they have to do something.
myjee
- 8-Feb-20 @ 2:08 PM
Hi.. i need help. My niece is till sitting at home the school tha approved her rejected her yesterday they say the system is closed by Dept of Education
Spoki
- 4-Feb-20 @ 10:25 AM
My son is at home, from the school starts. School are full. He wants to go to Falsebay college.
Charmaine
- 30-Jan-20 @ 5:34 AM
I need help I need to register my child for grade 8 next year she not treated well what her to stay with me at Pretoria
motso
- 23-Dec-19 @ 5:11 PM
We moved to hull 7-10-19 My son age 8 has a ehp and now no school wants him! he understands he's missing school and often asks to go, he wants to make friends in our new area, this isn't helping his self esteem and being out of school for 4 months isn't helping him catch up on subjects he's struggles with. I feel any child with special needs is judged before even being met. I'm hoping someone from hull city council contacts me and helps get my son back into education as he should have never been out of education!!!
Jb
- 13-Dec-19 @ 12:58 PM
My now 5 year old is not at school and have become depressed due to her being at home and ontop will receive a fine I need help
Mariam Bibi
- 28-Nov-19 @ 11:50 PM
Hi my boy has been out of school in Kent for nearly 2 years now he is 10 has a EHCP applied for schools all over Kent and no where will accept him what else can I do about this it's heart breaking 18 special schools applied for and all have said no he isn't a bad child he really wants to go to school to make new friends and do things like his siblings do I dunno what else to do about this can any one help please
Chan
- 26-Nov-19 @ 9:56 AM
Hi Nadia.. I have same problem as you I am also from Walsal If you want contact me on 07432768096.. Mybee we could talk to and appeal together.
Andi
- 30-Sep-19 @ 11:21 AM
Hi We exercised our right to put our children into the local catholic primary school (we arent catholic). My daughter is now in year 9 at the catholic secondary school. However, the school is now oversubscribed and our son isnt going to be able to get a place for year 7. They take catholic children first (from anywhere in the country) and then siblings. When applying for my daughter we had a catchment school, but that has been removed. Now all the local schools look for children coming from feeder schools. Our feeder school is the catholic school. All local secondary schools are oversubscribed, so its likely that of my 3 choices, none will be accepted. Do you think I have a case for appeal at the catholic school that they should provide him a school place?
FrustratedMum
- 16-Sep-19 @ 10:21 AM
Hi my children have been out school for year now no help what so ever ring email after letters still no luck.. addmissons as left us for so long to get my children back in to school..
Channylonglegs
- 12-Sep-19 @ 11:05 PM
My child has edhp he was given a placement for secondary school but then Taken off him as they feel he needs LAN school. He is suppose to have this support till his 25. He hasnt got a school to go too in september 2019. Admissions ive been told today are not dealing with his case anymore.Im were feel so so let down.He feels unsettlled too which isnt helping at all.What do i do,ive written an email to local mp,ive also email a complaint against surrey county council admissions team.
Lou77
- 22-Jul-19 @ 11:26 PM
Hello, I would like to share with you my story.. I Recently moved in Willenhall area(between Walsall and Wolverhamton) and I have real problem with school admission. I have 2 kids(10 and 13 years) ..My daughter is already going to school,but my son is out of school for 3 months. I made two online applications on the Walsall Council, I contacted all the 8 schools wich I applied for and my son is only on thier waiting list. I spoke with someone from the Walsall admission and they told me that the admission process is not in their custody anymore,this process belongs from January 2019 to the secondary schools.This situation became stressful specialy for my son. I can't believe that I applied for 8 schools and my son is still out of school?? I am really thinking to make an appeal regarding to this matter. If you can help me with some advices,tips I would really appreciated. Thank you so much, Nadia Ps: Sorry for my English. Is not perfect yet,but I am working on it.??
Nadia
- 25-Jun-19 @ 7:49 AM
My daughter has to go to High school next year. We applied in time, but we got no answer since now!! PV is not answering any EMails and for sure you have no chance to pass the secretary, so no chance at all to get an appointment with the principal. A lot of children got accepted, a friend of mine, got an answer on Friday, but only because he called the nearly every day. They told him only school is full!! My daughter is the Top achiever , the best overall from Gr 7 - Gr 9 and she is a Monitor in her school. So academically is she one of the best, but it looks like this is not enough because we are living 12km far from that school. What can i do to get the answer or what is the rights to get a place in this school. Its already a long drive, the other school is in Stellenbosch, so more than 25 km far from here...
sunny
- 17-Jun-19 @ 3:35 PM
My son is due to start secondary school this September. We were allowed to apply to three secondary schools, which we did and we were unsuccessful at all three. They offered us a school that we do not wish our son to go to.. that wasn't one of our choices.. that we have never even visited as my son is being bullied by a boy in his primary school class who will be going to that school in September. We have since appealed to all three school and been unsuccessful at all three! We have now applied to a forth school and have been told that school is full as well! This is causing enormous stress on my whole family. We decided as a last resort to moved house... We now live 0.3 of a mile away from the school of our first choice. I can actually see it from my back garden! Can we appeal again to this school now we have a new address?
Lou
- 16-Jun-19 @ 8:36 AM
My son has just been refused transportation to his school this year as he is not going to his catchment cause of his special needs will I be able to get help with this Thanks
Star
- 13-Jun-19 @ 7:53 AM
I am in the same position, My year 10 daughter has not been to school for 12 weeks after a house move I originally travelled 15 miles from our new home to her old school, but this was just an impossible task We have 1 secondary school with the next one 10 miles away She has been refused a place at the local school due to curriculum issues . S o what now ? Appeals not an option if they don't have e the same subjects they cant invent them at the appeal process, so this is just a tick box to drag out the ultimate same answer . Its all very well saying appeal, and saying howits very unusual , go on waiting list , butthis is reality no school no education there must be some last resort option they have for cases like this , The irony is 3 years ago I was fined for a 2 day overlap on a holiday "Every child has a right to an education" Crap Who's caring about my Childs rights now ,who do I send my fine to for breaking the law !!!!
ninakk
- 2-Jun-19 @ 4:59 AM
Not getting a place for a little children in a local nearest school is possible only in UK and 3rd world countries. This is braking human rights, children rights and discriminating and legally opressing innocent children. I don't believe that paying for extra teacher, (who fairly hard working for own earnings) is more expensive than paying lazy people for their benefits, because there are millions of people on asylum all life, instead of few first years when needed help. like some people who have adult children able to work, but 25 years on benefits with even not one day in job having 8 adult kids and nobody works, because why? if they have everything - branded clothes, everyday home takeaway delivery, no need to save money because council even insulate house and changed windows for comfy life. For waste money council always have options but to fairly improve education level, never. Just jungle law - who's first getting more. In this sick country even dogs have better care (especially from benefits) than children (especially from honest hard working families). While majority is focused on free school meals, minority opening own schools and hard working to get best education to replace not really clever on their work chairs especially government chairs. And that's very good. Opressors will get soon fair prize.
Tom
- 20-May-19 @ 8:28 AM
Hi have moved houses bt my new area hasent offered me a school as they say it is completed full for year 2 and 3 and to be honest am gattered seeing them at home please help
Sadafa
- 28-Mar-19 @ 2:03 PM
My son was to go to grade 8 still at home, I was told the time Iapplied online in May 2018 schools that Iapplied forwere full, so my son is sitting at home with his good marks, don't know who to talk too,the district near to were Istay nevertold me from the word go that schools were full, am frustrated and am in an out of the hospital stressed, I was given a whole run around by the department, no rejection or acceptance took place it was only saying pending, so who explainedto me Wat it meant no one, online app May 2018 pended,went in again in Oct 30th was not helped told to come back in Nov 3.turned downby the security, went back before the reopening of schools in Jan, so am stucked with a child that is sitting at home,wat now I don't know because am a black single woman I guess
Fk
- 28-Feb-19 @ 10:11 PM
My sister is staying at home bcz of schools saying it's full I don't know what to do pls help shes16 years old she is going to do grade10 we are staying in nompumelelo in beacon bay east London
Ox
- 21-Jan-19 @ 10:07 AM
We moved from Greece to Birmingham in July since than I have been looking for a place in schools for my two children year 8 and 9. They have stay at home almost two months now. All the schools tell methat they are full and the council say I should wait, I have been waiting and I don't know when they will get a place . Please I need help.
Love
- 11-Oct-18 @ 7:33 PM
Hi, I am staying in UK on ICT Tier2 Long term visa (came from India). My visa is valid up to 05th Nov 2018. I brought my here in June with dependent visa. When i applied for school admission for my kids, got the reply that school admission can't be given for short time stay. However my visa will be extended on it's due. Please advise me what i can do now to get the school admission for my kids. They already lost one months school (they came here on 9th June). Regards, Guru
Guru Murthy
- 24-Jul-18 @ 6:24 AM