What If My Child Can't Get a Place at Any School in the Area?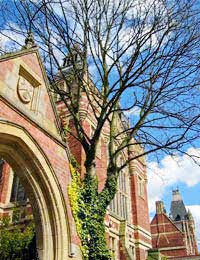 Q.
We're moving from Staffordshire to Wilmslow very soon and our 12 year old daughter cannot get a place at ANY school in the area.
She has been refused due to lack of capacity and we are having to keep her at home whilst an appeal is made.
Surely the Education Authority should plan for the provision of sufficient school places relevant to the local population? How does the appeals process work? And how long might my daughter have to wait for a place? Is there anything else we can do?
(S C, 27 February 2009)

A.
Thanks for your question - I'm going to try to address all the issues about the school appeals service. Firstly, you ask how does the appeals process work?
Making Your Appeal
You should make your appeal to the Independent Appeal Panel at your local education authority. They will normally ask you to fill in an appeal form - do so as soon as possible to speed up the process. You should receive this within two weeks of your initial request, often this will be sooner though.
Each LEA will have slightly different procedures in place, so it's a good idea to make contact with the person or team who deals with appeals at your local council, and ask him or her to talk you through the process in your area. However, in general appeals panels will look at all the details on your daughter's requirements, such as where you live (or will be living), any personal special needs and so on. It will then decide if an appeal can go ahead - since your daughter has not received any school place, I would imagine this would go ahead.
What the Law Says
By law, your local council has to find your child a school place. The law says that all children have the right to a school education while they are between the ages of 5 to 16 years old. Also in those rights is that parents are allowed to say which school they would prefer their child to attend. It is important to note however, that your right to state a preference for a school for your daughter is not the same as a guarantee of a place at that school - it might, for example, be oversubscribed - but as written above, if your child is not offered a place at your top choice school, then you do have the right to issue an appeal to an independent panel.
Is It Common to Fail to Gain a School Place?
There have been cases when a place has not been provided for a child - occasionally these stories do crop up in the news but they are very unusual. It is far more usual to see parents upset that their children have not been offered a place at their preferred school - but the relative rareness makes it more likely that your local authority will help you out sooner rather than later.
Once your daughter goes through the appeals process and the panel discover that you have not been offered a single school, this is likely to be rectified since the council has to supply a place by law.
Is a Child's Right to Education a Human Rights Issue?
So far the Human Rights Act has had only a limited impact on the field of education - one significant case was Ali-vs- Headteacher and Governors of Lord Grey School in 2006, when a child who had been excluded argued that he had a right to an education. But generally the issue of providing a state education is left to the state's discretion - nonetheless it remains true that by law your daughter should have a school place, so this should be rectified in the appeals process.
More About the Appeals Process
The appeal process normally involves you making a formal appeal - normally a letter - then telling your evidence (e.g. the fact that your daughter has not been successful in any of her applications) before sometimes appearing before the independent panel in person, where someone representing the local education authority will also appear to discuss why your daughter's application(s) were made. You are required to receive at least two weeks - or 10 working days - of notice before the date of your appeal, but as you are probably feeling anxious you can ask to have an earlier date if one is available, perhaps through cancellations.
What Else to Do
You might want to ask your child's current school for a statement about your daughter's education thus far. This statement can either be made by you or a representative at the appeal panel.
In the unlikely circumstance that your daughter still does not have a school allocated to her, you can go through the appeal process again. Normally this is for parents who are contesting their child's allocation to a particular school, however, so your daughter is unlikely to be affected. If necessary, you may want to consult a solicitor for legal advice.
You'll want to supply evidence as to why your daughter needs a school in the area, for example a letter from your employer stating why you have to move, or a letter from your child's school about specific education provision requirements.
So, to conclude, I hope this has been a helpful outline. In the first instance, you should contact the LEA immediately to ask their advice on what to do about your daughter's lack of school allocation and explain the consequences of their actions are already in place. Start to gather evidence for potential appeals too.
Finally - good luck.
You might also like...
my son was diagnosed with a.s.d in 2012. he is in year six and we have just found out that he was not offered any secondary schools we chose. he was offered an alternative but not an adequate one for his complex needs so i have declined the offer.. i have medical letters and support from the school he currently attends and from the doctor who diagnosed him. I am also in the process of applying for a statement of educational needs. I am worried that if the appeal is not successful I will have to somehow arrange for his tuition at home and I do not know where to start.
molly
- 3-Apr-14 @ 8:26 PM
Our daughter has a SEN due to Autism ADHD, and has very challenging and self-harming behaviours. In March 2013 her special school said they could no longer safely educate her on site and the Local authority & Social services would be finding her a new school placement. Her current school were meant to be sending work home for her while a new placement was being found, but this stopped after about two weeks so she has been out of full time education Since March. The LA has been useless at any communication, and only through me being a nuisance and continually hassling Social services have I been told they have so far tried two special schools in our area but both have said they couldn't meet our daughters complex needs. We were really hoping a full time education placement would be found by September but this now looks unlikely could you suggest any course of action we can take? Our other big concern is our daughter turns 16 in October 2012 does this change what type of education provision they have to provide for her? Thanks for any help the last years been a real nightmare!
PaulM
- 1-Aug-13 @ 2:19 PM
I have a friend who needs her son to go to the first preferred school of choice because she (mother) has mobility issues. The school she chose favours her mobility issues and enables her to cater for her son. There are a couple of other dynamics but her mobility issues are primary. I cannot find anything in the legislation that would accommodate for a disabled mother which leads me to believe that concluding scenarios like this is at the discretion of the appeals panel. Would I be right? If there is legislation governing the parents health does anybody know where I might access this? I've tried trawling through the Schools Standards & Framework Act 1998 but nothing relevant in there.
Mark
- 6-May-13 @ 8:37 PM
My 12 year old daughter has been excluded (possibly permanantly) from the school that is within our catchment area. We are appealing against this decision. My query is, if she has to go to another school - who pays for transport? Given that it wouldn't be OUR decision to send her out of catchment area, could we fight for either her current school or the LEA to fund the transport. I could get her to the school in the mornings but could not pick her up as I work full time, well away from the school. Any comments??
Linda
- 4-Apr-13 @ 3:04 PM
hi my 5 year old lad has been out of school now for nearly a year he has done a year part time and the school he was going to he has a sibiling there and now i carnt get him now where in this area his name is on 5 lists for schools in this area. every time we ring addmissions we just get told the same rubbish over and over again i realy need to get him in school and the people that dont live in the cacthment area get in its not right please could some one give me advise.
chris
- 20-Mar-13 @ 10:04 AM
Hello my son was last year was 4 and a half ready for school he didint grt the school I am in cathment I got told becauseall his other friends at pre school had siblins he an only child I didint get the othere schools they are all within walking distance I got one school that I coulndt get too awhen I called my LA they was passing the buck running up my phone bill getting to answers over the phone trying to talk to sum one face too face they didint want too know my son turn 5 I had him at home with me since from july to now march 2013 I rang my la they seemed shocked that my son still didint have a school and hes on the waiting list for 3 schools I the got a letter saying they have a place at a school my question was how am I to get him there I am disababled again no answers passed to this phone line to a next getting phone put down on me only yo find I AM nowhere going fast my child will nearly be a year with no school I cannot get him to the loucal school and what are the council doing ABOUT THESES PEOPLE WHO DONT LIVE IN THE AREA BUT THEY GET THERE KIDS IN TO THE SCHOOL BY USING ADDRESS who domi complain too?
crazy
- 5-Mar-13 @ 1:35 PM
I have an appeal in place for the 29th jan for my daughter that suffers from anxiety and PTSD. I have been refused a place in a high school near to my work as no plaecs, what information do you suggest i take to support my process. I have dr letters, counsellors letters.
julie
- 22-Jan-13 @ 12:35 PM
my daughter failed the selection test last year for our local grammar school, i have been through both appeals and been unsuccessful on both occasions.i am extremely unhappy with the examination process of the school she has been allocated and would like to try again for the grammar school. my question is, why can children on the cusp of the pass mark for the exam not retake the selection test, my daughter and another 4 from her primary school were expected to pass with flying colours, this also brings up another question which is that in my daughters year only one child passed the test, unheard of for this primary school as regularly they have 5-7 pass annualy, the previous year to the examination her class endured 5 teachers, and 2 particularly unruly children of which one had violent tendencys.so surely this group of children were not given the quality of education or sympathy from the local educatondepartmentthat they possibly they should have had. where do i stand on holding them responsable for failing my child, who is now having to be educated in a school with lower expectations and standards than the grammar which is where her brother (an A level student) attends, and where i work, i am worried that her education needs are not being met, and when she takes the curriculum examination to get into the grammar which is set by the school itself in the summer term of this school year, will her year at her allocated school have caused enough damage for her to not be able to succeed?
bec
- 17-Dec-12 @ 2:41 PM
Question: I have recently moved to Southampton. My daughter has been offered a place in a school while my younger son was denied. It went to independent appeal, and after hearing my case the outcome was negative. My problem is that I can not drop and pick two children at two schools that are too far away. My son is 5 years old. Having spoken to local authorities, I was told that there is no rush as he should be in a school only at the start of next term i.e. January 2013. Even then they won't be much concenred if I say that the child is getting education at home. This is worrying, as I thought that as per law the child should be in a school once he's 5. But it looks like that council will never be worried. Need some help on the subject. -Shar
Shar
- 24-Oct-12 @ 3:40 PM
We have moved due to work commitments, applied for secondary school place in July, and did not get the first choice school for our child. LEA offered place in the second choice school, which we accepted. However when we did not heard from that school by the end of August, we contacted the school and have been told, that LEA did not have right to offer the place as that school is a faith school. Apparently we have lost time for the appeal as well as place on the waiting list (on our first choice school). Our boy (diagnosed with Asperger by the way) still does not have school place (almost mid October) and his condition deteriorate. Why he has to suffer, just because somebody else is not doing his/her job properly? Do we have any options as it clearly was not our fault? Is anyone going to be held responsible?
ivop
- 8-Oct-12 @ 4:37 PM
My 15yr old grandson has been diagnosed with Aspbergers and over the past 4 yrs has found it increasingly difficult to keep his concentration at the comprehensive school he is attending. He has failed to attend days at school, and has been sent home from school after arguing with teachers(all part of the Aspbergers syndrome as I understand it) The school have attempted to help but admit they have no staff who qualify, it has now transpired that the school apparently cannot offer any further help apart from 1hour attendance for 3 days and 3 quarters of an hour ITC work for one day after school hours, the joke is he will have a space open for him at the end of the school year to take exams, Is there not a legal requirement under S7 1996 Education Act where a Council is Duty bound to ensure that a child receives sufficient education up to an age of 16yrs,more so under the above circumstances where my grandson has a mental health problem Every one seems to have "wiped " their hands of him. Can any please help
ERK
- 20-Sep-12 @ 6:25 PM
I have just moved to a new area and applied for school on a mid year application, not having much luck.LA is looking for a school further away but am worried it will be too far for my 5 year old.I also need a breakfast club to be able to get into work on time but the further away they look the less likely I will be able to get to work on time.We do not have a car so have to rely on public transport but also will incur a cost with using that.We specifically moved to this area because there was space in the school so the school was aware we were moving there as I kept in touch with them but by time we exchanged, which was the only time I could officially apply, the place had been offered to another child although the parents of this child had not contacted the school to say they wanted the place and I believe their 10 day to accept the place was up.The LA has advised that I can start the appeal process now which I have but I have a feeling it would fall on deaf ears ... I mean all they can do is increase the class size and are they likely to do this?So It looks like come September I will have to make a one hour trip, via walking and train to get my son to his old school, the poor lad is going be knackered, we will have to leave the house at 6.45 am.I am also worried that should he go back to his old school it will be upsetting for him to leave again.It's the cost of everything as well, paying for breakfast club as well as travel and school uniform - we would not qualify for any kind of grant or allowance.
Is there any possibility of getting funding for private tutorial lessons for the child whilst waiting for a school to be found.Otherwise this child would have been out of the school system for two years, no fault of hers.
concerned parent
- 22-Jul-12 @ 12:17 AM
@Jackie As your Grandson has already been given a placement at the special needs school I think your predicament is more a case of who is responsible for providing the transport to get him there.I think it is a question of funding, if Newcastle Council are able to offer him a place at a similar special needs school within the borough then they do not have to provide transport for him to attend a school outside of the area.It may also depend on how many other children from Newcastle also have placements at the school and would also require the same transport, this might be worth checking with school.
My grandson is due to start a special needs school,After term time,although he has a placement my daughter is having difficulty arranging transport,As she's moved area,in the meantime.Northtyneside council and Newcastle council are at odds over this, as his school is Northtyneside and she's moved too the Newcastle area, each are saying, he should attend a Newcastle school but my daughter thinks my grandson will benefit the school witch she's chosen, as it cater;s for children with cerebal palsay, witch has,brilliant reports, could you please answer my Questions ? 1, By law can he still attend this school ?2,Should Newcastle Council provide transport, for his special needs?
jackie
- 7-Jun-12 @ 7:18 PM
@Worried. You haven't given much information here, but were they moved by the council/in council rented property? If so perhaps they would help with transport to the previous school or another one somewhere? Not ideal but at least he'd be in school.
SchoolsOut
- 17-May-12 @ 9:56 AM
My grandchildren were moved for their safety to another Borough from East London at Christmas. My daughter has 4 children and 3 were given places at a school in the new area but one still has not,he is in yr 5 and been out of school since January an appeal is ongoing but I am extremely concerned as he has now missed half a school yr. Is there anything we can do. Surely he should have been offered home tutoring by now
worried
- 16-May-12 @ 8:01 PM
What reasons are given for an unsucessful appeal and how much detail should appear on the refusal letter under the school appeals code 2012?
Freckles
- 23-Mar-12 @ 11:44 AM
My daughter is in year 9 and has not been offered one school place. It is now October 2011.Admissions have tried their best but all the schools appear full in Uxbridge.We have written MPs Councillors Ombudsman - now what ?
Binty
- 6-Oct-11 @ 12:56 PM
i have been refused all of my sons 3 choices for schools. He was then offered a school my our local authority but we have refused it because I have a violent ex that will be at this school twice a day in the same class as me. The local authority know this but have not removed this school so it remains as an acceptable offer.We are on the waiting lists but we are not top and all 3 schools on my list are full with 30 children. My eldest son is disabled and requires me to be home at 8.30am and 3.30 because he attends a special school and comes home by taxi. I have explained my social circumstances and have written emails all of which remain unanswered.they simply say this does not give us any priority.i also think an error could of occured when they gave us a place. please help any info would be greatly appreiciated
ollypops03
- 27-Jun-11 @ 9:44 PM
I wonder if you can help me out I currently live in Spain and my husband and I have recently divorced and I wish to move home to the UK. I have a 10yr old daughter who has been at a bilingual school since the age of 4 and it completely fluent in both languages. I am trying to relocate to the NW london area and have tried to contact my local education authority there but they tell me they can not help unless I am physically resident in the country. I completely understand this but I cannot move back until the end of August and I can not see how i can get my daughter in to school before term starts. Can you offer and suggestions?
Anna
- 27-Jun-11 @ 12:10 PM
A question:If in 7 years we had a chance to move out of the catchment area for the secondary school, but the children were all settled at the secondary school already for at least two years.Can they stay at the school without having to move them?
jules
- 7-May-11 @ 8:10 PM