What Actions to Take if Your Appeal Fails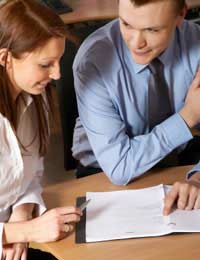 It has to be said that not all appeals succeed and as such you can find yourself in the unenviable position of not having placed your child at the school of your choice and also having lost your appeal.
If this happens you are entitled by law to appeal again but this process can sometimes take longer than the initial appeal and you may find that it is harder to attempt to affect a satisfactory appeal a second time around if you have nothing further to add to your case.
In this scenario it may be wise to look again at the options available to you regarding other schools in your catchment area – especially if there are other schools available and you have been appealing against the decision to have your child placed in your first choice school.
Having said that it is sometimes the case that the Independent Appeal Panel may feature a different set of individuals from your first hearing and they may favour your appeal in a different light but it must be stressed that normally an appeal panel decision is binding and it is very difficult to have this overturned. There must be exceptional circumstances or a degree of new evidence brought to the fore that will influence a different outcome.
Deciding on Another School
Your local education authority will obviously understand your reasons for wanting your child placed at a particular school but if there are no places available and the appeals panel have judged in their favour it would be wise to go through the selection process again and perhaps decide upon a different school.
If this is the best option for you the local education authority will be more than happy to help you with this process and will not be prejudiced against you. After all you are acting solely with your child's best interests at heart and they will appreciate this.
Appealing Again
You can of course if no other school is available – depending entirely on your location – seek the advice of a solicitor who can advise on what steps to take. And there are also organisations that deal with school appeals and can offer advice on how to proceed.
It is worth stressing however that attempting a second appeal will – or could – slow down the process of having your child placed so you must decide whether or not you think a second appeal will proffer a different result. Again a solicitor or member of an organisation specialising in school appeals will be able to give you advice on whether a second appeal will prove fruitful or not.
Should you decide to appeal again you can ask for your evidence to be reviewed and you can try to accumulate new evidence which will strengthen your case. You could do this by speaking to the school in question and asking them to speak on your behalf or submit a written statement as to why they feel your child would be ideally suited at that particular school if the decision is based purely on the decision on the local education authority. Again it is worth stressing that not all appeal panels grant a second hearing if the decision of the first hearing seems to be rigid and no solution can be reached.
You will find that most appeal panels will suggest that you try and source an alternative school for your child so it is wise to investigate all other schools within your area – if there are any – before attempting a second appeal.
You might also like...
I've lost 2nd appeal against in year transfer for a grammar school.DD already in grammar school .wished for transfer for manyyyy reason. Including so many supporting docs etc I believe. My 3vidence would outweigh the school admissions code.but apparently nothing in this world can change admission code. I contacted ombudsman but they don't deal with appeal Not sure who to contact
Haha
- 8-Sep-20 @ 11:24 PM
We need to know who to contact if your appeal fails we can not appeal again for 12 months apparently and complaining to the school in written form does not help at all. There should be more help and info for people its very frustrating.
Shell
- 22-Aug-19 @ 11:10 AM
My daughter just lost an appeal for my granddaughter even though mistakes were made by the school and local council . My daughter works full time so my husband and I care for my granddaughter . Did she get placed in the school next to my house? No she's been placed in another village. In her pre school out of like 15 kids she's the only one who didn't get placed in our village . Super sad
Jolly
- 23-Jul-19 @ 1:12 PM
I appealed for Primary School I want,I failed,it 's not helpful at all ,when one child in different school and other in other schools,how is it possible to drop 3 children to school on time,with no car.On my report arrived from appeal it says take the school that's has been offered and take your child by bus,on bus it takes 35 min from my house.which is really annoying me.Because the school my son attending is opposite my house,I can't get my daughter in.Shall I re appeal public/put on news papers,child without school not given any rights at all for Mothers/Fathers I feel sorry for other people who have to re appeal for school
Rashi
- 5-Jul-17 @ 10:18 PM
I lost my school nearly 3 months now we appealed but we lost so we're appealing again
Sonia
- 30-Nov-16 @ 1:06 AM
We appealed recently and had important hospitals appointments, we could not attend the appeal , we appealed to a voluntry aided school , we let the school know we could not attend and they said it did not matter , on the decision letter the clerk wrote back to us , was said the panel could of been guided further if we could attened the appeal. We feel let down , we spoke to the head of admissions at the school for a alternative date and was told no this was the only date for the appeal hearing
Moires
- 22-Jul-16 @ 8:05 AM
Lost an appeal and believe this was because of an un impartial panel with the lady knowin the childs father. Is this right
We appealed recently for high school place for my son. The panel was an independent panel and out of the three children inc my son, two got a place. Neither have them children got a special educational need and my son has! Out of the 3 children, there was two boys, one girl, the only thing the two children have an advantage on us, is the fact they live within a 1/2 mile radius and we are 1.5 miles. I feel frustrated that my son was not offered a place. The school he's been offered is in special measures and have been known to fail to improve in subjects like maths and literacy. The concerns from me are the gaps in his education going to widen? And advice welcome!!
Kirstie
- 7-Jun-16 @ 2:53 PM
I repeatedly tried the appeal2us link but it did not work? I even tried typing the name into google. Has the organisation closed down?