The Benefits of Boarding Schools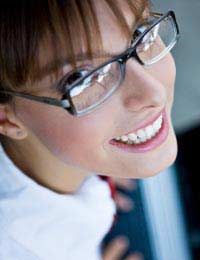 Making the decision to go to boarding school is a huge choice for both parents and children to make. Boarding schools may not suit all children, and you have to ensure that your kids are behind the decision and not push them into it.
Another key thing for parents to consider is that education at a private boarding school is a lot more expensive than education at a day school, and there are very few state maintained boarding schools in the UK. But academic and extracurricular offerings at boarding schools can often outstrip their day-school options and provide a very fulfilling education. Here's a look at the key benefits.
Personal Attention
Boarding schools often have smaller class numbers than day schools, and this, together with the fact that boarding school staff will spend much more time with their students, can help teachers to engage and encourage each individual in the classroom.
Staff
Since boarding schools charge more for fees, they can often afford to pay staff higher salaries and therefore employ more qualified teachers and other members of staff faculty. These teachers may have advanced degrees in their subject or extra teaching qualifications that can help them to help student development.
Better Resources
Just as staff investment may be higher, this is true too of facilities and resources. Boarding schools are often set in the countryside amidst expansive grounds, with top class facilities such as the well-stocked libraries, sports fields and equipment and science laboratories. These may be available to students outside of the school day too, so they can enjoy personal hobbies in their own time.
Encouraging Personal Responsibility
Boarding schools often claim that their schooling methods help pupils to become independent and mature individuals. Students are away from the shelter of home life, and have to make their own choices about day to day decisions but also bigger choices such as organising one's time. At the same time, boarding schools offer supportive pastoral staff, which will usually include medical doctors and nurses, counselling services and advice.
Making Strong Friendships
Boarding school students often say they have been able to make very intense friendships with fellow boarders as they gain the closeness of living together from a young age. The fellow boarders may become a support network for each student, and may also come from a wide range of backgrounds, including students from abroad, and from different racial and social backgrounds. Friends made at boarding schools will often become friends for life, with whom boarders share childhood memories.
On Hand Advice
The boarding school setting means that expert members of the faculty are available for much longer than they would be for day school students. Pupils will be exposed to staff and teachers in settings outside of the classroom, such as on the playing field, in extracurricular group activities, in pastoral situations as advisors and as academic help providers. If a child has a problem with homework, for example, a subject expert will normally be on hand to answer them - which may not be the case at home.
You might also like...
I am a studentof F Sc and I have Been spent 10 year in hostel
aymin
- 26-Nov-15 @ 8:13 AM
I attended a boarding school for the deaf and the difference between my siblings and me was huge from early on.I was far more independent, resourceful, optimistic, happier, secure and many more positive things than either of my siblings.My parents were surprised and pleased I think at the progress I made that they never expected me to achieve to the point that I was put up as an example unfortunately to my younger hearing siblings.I came out with more qualifications at the end of the day than either of them and had a good work ethic which stood me in good stead.My siblings did eventually catch up on the various work ethics etc... but they took a lot longer to become truly self sufficient and independent. Now my youngest daughter age 12 is asking to board and I have no hesitancy in allowing her to go if she wants to.She can already see the positives of it and knows I have life long friends as a result of my boarding experience.She has actively looked on the internet for a suitable school for herself and chosen where she wants to go ie. a state boarding school and cannot wait to board!She is secure, happy and desperate to become independent of her parents. I don't see her as wanting to kick us out of her life, rather than she wants to embrace life and all that the social interaction with her peers bring after school as well.
Boarding school really changed me, I have become more independent. Most of all I have changed from an obnoxious self-centered girl to someone better
Thank you to everyone who put info on this site. It really is very very useful!
!!!!!!!!N
- 3-Apr-11 @ 11:04 AM