What Are Foundation and Trust Schools?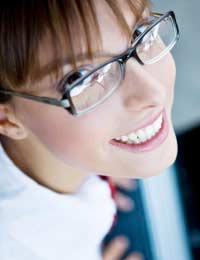 For parents who are in the process of sending their children off to primary or secondary school, there is a bewildering choice of schools on offer. Not only do parents have to decide which school to send their child, they also have to decide what type of school they want their child to attend.
In the past, there were three main types of schools: state schools (including grammar schools), which were government-run; faith schools, which are also run by the government but where the religious status can be reflected in the curriculum, and private or independent schools.
Now, however, there are several other types of schools to throw into the mix, including voluntary-aided schools, academies, community schools, and foundation or trust schools.
Foundation Schools
Foundation schools are different from state-run schools in that they are run by an elected governing body, which has a lot of authority over picking and choosing what happens inside the school itself. The governing body not only employs the staff and sets the criteria for admission, but it can also own the land the school is on as well as its buildings, although often it is owned by a charity (or charitable foundation).
The reasoning behind having a Foundation school, according to its proponents, is that they give parents and school administrators a greater say about what happens within the school gates, creating a bit of independence from the LA, or Local Authority.
Foundation schools can:
Set their own admissions policies
Have more freedom when it comes to appointing staff
Exert a greater influence on decisions taken by the LA
Trust Schools
Trust schools have evolved from Foundation schools, in that they are a type of Foundation school that has decided to develop a partnership, known as a charitable trust, with an outside body.
Often that body is either an educational charity or a business, according to Directgov. Trust schools see the main benefit coming from its relationship with its partner, which it sees as helping to raise school standards and maximise benefits for all.
Although Trust schools are still funded by the state, they can set their own admissions policy, manage staff independently and manage its own assets. That said, the land and buildings used by the school will be owned by either the governing body, or the charitable trust.
How Did They Develop?
Both Trust and Foundation schools evolved from the government's idea that some schools, especially those in areas that are socially deprived, would benefit the most from the involvement of outside external partners, who could help raise standards in areas that need it most.
Critics of the plan, however, say that while these goals are noble one, the government should lead the way in raising standards, and not leave the responsibility to outside stakeholders who may have other priorities at heart.
The Association of Teachers and Lecturers, for example, has said publicly said that it "does not want to see education standards take second place to the priorities of business partners or other external stakeholders".
The National Union of Teachers, for its part, has led an active campaign against trust schools, saying that it "believes all community schools should remain as community schools".
Proponents of the plan, however, point out that trust schools still teach the National Curriculum, have regular Ofsted inspections and must follow standard admission protocols.
Pros and Cons
Trust and Foundation Schools are seen as a way to better engage both local communities and parents in the day-to-day goings-on in a school, and that they engage the local community in such a way that better prospects for young people will be one result.
Critics of the scheme say that the government is simply off-loading responsibility for schools to other people, some of whom could be in the private sector, and is not taking its own involvement in the workings of schools seriously.
If you are considering sending your child to a Trust or Foundation school, it's important that you look at the school as a whole. The fact that it is a Trust or Foundation school may have little impact on your decision, as there are other factors that could easily be more important.
If you want to know more about Trust of Foundation schools, contact your Local Education Authority to see what is on offer in your area. Keep in mind, however, that things are changing all the time when it comes to schools, and that a school's status may change rapidly as well.
Best for Your Child
Choosing the right school for your child, who is an individual learner with specific wants, desires and aspirations, should be the most important thing to consider when making a decision about what primary or secondary school is right for him or her.
If possible, have your child accompany you on a school visit and take their own opinion into consideration when choosing the right school.
You might also like...
What age Children are Foundation Schools usually for?
@tf - I'm afraid this question would have to be discussed with the LEA, as we don't have access to this information.
GetTheRightSchool
- 16-Mar-15 @ 12:35 PM
What is the process for a 'Foundation School' to revert back to the LEA?
tf
- 13-Mar-15 @ 10:11 AM