The Appeal Process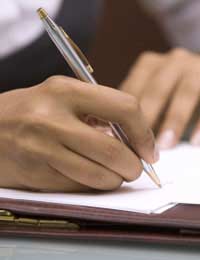 The appeal process is something that many parents are now finding themselves having to deal with as the number of school places becomes fewer and the number of children wanting them becomes higher.
Many Local Education Authorities will reject thousands of applications, during the course of a year, from parents trying to place their children at a particular school or schools and this can be for a variety of different reasons.
Code of Practice
Back in April 1999 the Department of Education and Employment (now known as the Department of Education and Skills) introduced a standard code of practice, which sets out procedures to be used by the Admissions Authorities in the United Kingdom for use when allocating places for children at schools. The code covers all admissions from nursery school right up to grammar school placements.
This Code of Practice is the benchmark to which all local education authorities must adhere when allocating places and as such it makes provisions for appealing against a decision made by a Local Education Authority.
Appealing
If you are unhappy with the decision of your local education authority you have the right to appeal this decision and as such there is a particular process to be followed in order to do so.If a place is awarded on the basis of an appeal then the place is in addition to existing places at the school where the place has been awarded.
When making your appeal you are required to make it to an Independent Appeal Panel who will review the case on its individual merits and decide if the local education authority has a case to answer. If it does think this is the case then a place may be awarded but if it feels there are insufficient grounds, it may reject your appeal.
The appeal process is conducted in relation to the Codes of Practice mentioned earlier in this article and as such is structured out in a particular manner. This includes making your formal appeal appearing before the independent panel, should they see fit and then hearing evidence from the local education authority as to why they think their decision to reject your application is justified.
Normally this is carried out in an informal manner and representation can be made by yourself – or by someone acting on your behalf – as to why you feel your chosen school is right for your child and also why you feel that place should be allocated.
Initially if you feel you have grounds for an appeal you should contact your local education authority and they will issue you with an appeal form – along with a date by which the form should be filled in and returned. The form will normally be sent to you with 14 days of your initial appeal request and they will specify a date as to the form's return.
You should also be aware that this date is purely for administrative purposes and does not constitute a deadline for an appeal itself but a delay in returning this documentation can slow the appeals process down somewhat.
Typically, grounds for appeal may range from the fact the school is in your catchment area but no place was available, there may be health or special needs implications, your child may have friends already at the school – or indeed siblings – or if the school holds specialist status your child may have an ability in its specialist subjects which have been overlooked. Of course this is just a general overview; there are many varied reasons as to why an LEA may reject an application.
But before you begin your appeal you must ensure – where possible – that your grounds for appeal are justified.
You might also like...