Home to School Transport: Lodging an Appeal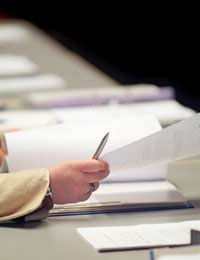 Getting to and from school is difficult for many children, and often parents – especially those who have children with special education needs - apply for financial help from their local Council with what is called "home to school transport".
In some cases, parents do not receive the travelling expenses they ask for, so they choose to lodge a transport appeal listing special circumstances they would like to have considered by the Council, or Local Authority (LA).
Every transport appeal is different, and every Council has specific criteria which they will use to help them decide in favour or against the appeal. Each Council, however, does have some specific set rules they follow, which are:
Councils do not have to provide transport to the child's choice of school, but to the closest school suitable to the pupil's needs, taking age, gender and special educational needs, within a set distance.
That distance is more than two miles away for a child under age 8, and more than three miles away for a child over age 8.
Potential Reasons for Granting Payment
A pupil may receive help for travelling expenses to and from school based on the following criteria:
When the pupil is moving to a school of another denomination, provided that the pupil has been admitted to that school based on reasons of faith.
When the family has moved to another area, and the parents want the pupil to continue at the same school. This only applies to children who are in Year 6 at the time of the move and their siblings will not receive financial help. The minimum distance for eligibility will vary depending if the pupil receives free school meals or not.
When there are other extenuating circumstances, such as behavioural problems, social problems or special educational needs.
Potential Reasons for Payment Refusal
A pupil many NOT receive help with travelling expenses if only the following reasons are given by the parents when filing an application:
Desire to be with siblings in the same school.
Financial reasons, except in special circumstances.
Because the pupil has passed an entrance exam to a selective school.
Please note that every Council will have its own rules, so you will need to contact them and find out if you meet the eligibility requirements or not. The rules may also vary depending on whether your child attends primary or secondary school. Please look at the Home to School Transport policy on your Council's website.
Keep in mind also that if your win your appeal, you may receive free transport, while you may have only part of your transport fees subsidised.
Lodging an Appeal
Lodging an appeal, if your application has been refused, is fairly straightforward. Your Council website will have an appeals form, which you can fill in and send off. To heighten the chances of your appeal being successful, you should:
Read all the information about your Council's Home to School transport Policy carefully and in full beforehand, and make sure that you have a valid case.
Give as much information as you can about your child's specific circumstances, and back this up with evidence. This may mean including a letter from your GP if you are appealing on medical grounds, and financial evidence if you are appealing due to financial hardship.
Normally you must send off your appeal form within 10 days of receiving it. If you have further evidence you wish to include, you must send it five full days before the appeal date. Keep in mind that the LA might contact other parties to validate your claims.
The Appeal Hearing
Normally, an appeal is heard within six working weeks of your sending off the appeal form. Three local councillors will be present, who will explain why your transport request was refused. You then have an opportunity to state your case, and the decision will be based both on what you say and the written documents provided earlier.
You will have a chance to ask questions at the hearing and vice versa, and you are allowed to bring someone with you. In theory, all attempts will be made to keep the hearing as informal as possible, and to make you feel as comfortable as possible.
You will be notified of the outcome within one week of the hearing, and the decision is final. If you are not happy with the decision, you can appeal to your Local Government Ombudsman.
You might also like...
My eldest child had a discretionary bus pass for 2 years to our second nearest school (by 27meters) due to an error on their part. Her sister has joined her this year under sibling rule but transport refuse to give both children a bus pass. Instead they said they will provide transport to their nearest school if i transfer them. Their transport would be a taxi! I have in writing that the bus is already paid for so eould cost them no more money. A taxi would cost them huge amount of money. Surely they should be pleased im saving them money, not fighting me! Any help would be appreciated. My Mp hasnt convinced them but my local councillor is standing by me and offered to appear at the appeal meeting.
Leeny
- 6-Sep-17 @ 5:41 PM
We have been refused free transport as local council say we have not chosen the nearest suitable qualifying secondary school...my daughter is Catholic and we want her education to continue in the Catholic ethos so in our eyes the Catholic secondary school is the most suitable (difference in distance is about 0.5 mile ) Any words of wisdom
joe
- 17-Aug-17 @ 12:46 PM
We moved into Bham from Sandwell in Feb 2017. No school in Bham has been offered to my son until September 2017. Bham LA have agreed transport to his current school in Great Barr Sandwell but he is collected at 7am and not getting home until 5pm. They cut his school day short to collect him at 3.10pm. He is out of the house for a total of 10 hours. The closest suitable school is Langley which is only 15 mins from our house but LA are saying he can't go there until September. Could I appeal this?
Lucy
- 22-May-17 @ 7:41 AM