What to Include in an Appeal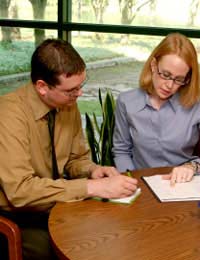 If you do find yourself in the position where you feel you have a case for appealing against the decision of the Local Education Authority and/or the admissions authority it is required that you supply the Independent Appeal Panel with evidence to back up your appeal.
Preparing Your Case
Start preparing your case as soon as you have decided you wish to appeal to decision. Initially you should start by making notes as to why you feel your child should have been granted a place at the school of your choice and also contact anyone that can provide you with written support or indeed is able to appear in person at an appeal hearing.
Once you have made a request to appeal the Admissions Authority is required to advise you at least 14 days (10 working days) before the date of your appeal. You can waive this however if you wish to take advantage of a cancellation and you and any witnesses can make themselves available at short notice.
The Admissions Authority will supply you with a copy of their statement outlining the reasons as to why they have rejected your application and, although they will have it on the day, it is advisable to include it in any material you wish to present before them.
Evidence
At your appeal you will be asked to produce evidence backing up your decision to appeal and also strengthening the case for a reversal. This evidence can take many forms and can vary in relation to the reasons for an appeal.
If, for example, you are appealing because of difficulties with transport and getting your child to a specific school it might well be advantageous if you can offer up evidence from local bus companies or taxi firms with reference to fares and also routes. Bus timetables can be submitted as evidence in such instances. Also a letter from your current employer might also go some way to strengthening your case if commuting to and from work to pick up and drop off your child are cited as reasons for appeal. Also if you are claiming that it is too expensive to send your child to a particular school because of fuel costs etc evidence backing this up will be helpful.
Also if you feel that you are unable to continue working for your current employer given such circumstances, a written statement from them confirming this would be useful.Likewise if you are citing an appeal on the grounds that your child requires special needs education then documentary evidence from your GP and/or an independent specialist would also be useful. Indeed if they can attend the appeal in person and answer any questions the panel may have this will be of great benefit.
As there are many different reasons for appealing the decision of the Admissions Authority, the list can be quite extensive so it is wise to seek help from a professional individual, such as a solicitor or a member of an organisation specialising in school appeals and ask them if they can help you compile the evidence you need.
If they can attend as well this will be of great help and will show the appeal panel that you have thought out your reasons for appeal thoroughly and that it is not just a case of wanting you child at a specific school for no other reason than you feel it is a good school.
In conclusion – as we have already discussed – there are many different reasons for appealing the decision of the Admissions Authority and to enhance your chances of success in appealing the more evidence and information and expert statements you can provide the more chance you will have of success.
But it is also worth noting that not appeals are successful so again it is wise to have another look at other schools within your catchment area and perhaps making a shortlist again.
You might also like...
How to write appeal. Grade 11.fails Geography.
Hi there i have a 5 year old son that is in mainstream school at the minute but the local authority have said he needs a special needs school which we disagree with, his getting head teachers awards pupil of the week for his work he is producing at the minute and his 1 to 1 teacher cant belive how well he is progressing and starting to catch up to his peers and we have seen a HUGE improvememt at home also i was just wondering how i go about appealig this decision because we think it would be benefical for him staying and carrying on to progress in the setting he is already in. All if any advice i would be grateful because im lost as where to start with this.
Mark
- 13-May-19 @ 10:29 PM
All help or advise needed before my appeal please?My daughter has been refused a place from the nursery that she goes now! She's been there for 2 years and she has settled down and haveso many friends! If someonehas gone through that can help a bit what reasons to put! Sorry about my English not so good!!
Atirem
- 23-Apr-19 @ 5:53 PM
All advice and help needed before my appeal pls?? My son AC has been refused a place at our first choice school, also a feeder secondary school for the primary he currently attends. My son AC suffers from social shyness and dose not addapt well to change, this refusal will separate him from all his close friends he has attended school with since nursrey as they have all secured a place at our first choice school, even tho our home is the closest to secondary school. My son AC is very intelligent, well mannered young man who would be assett to any school but social diffuclties have had a hard impact on his education ability in the past which is not an issue ATM. I am very worried about they effects this will have on my son as his primary school friends and out of school social group have been the only consistancy in his years at his Primary school. AC has learned to trust and able to have a healthy social life at school his friends gave him the confidence and support over the years to settle and do extreamly well at school. When my son AC found out he hadn't got in to his choosen school with all his friends he was distraught (this was his worst worrie) I think this move from his friends, no matter the support from me will defiantly have affect on my son ability to learn in a huge way along with him emotionally. Our home is 0.4 mile from our first choice school which is a 7 min walk and he has been refused admition yet has been offered a place at a secondary school that is 4 mile from our home and is a 30-40 min bus ride each way my son has never traveled by public transport ever on his own and is unable to. I have a 6 year old daughter still attending primary school makes it impossible for me to drop off and collect both of my children on time each day because there is a 4 mile travel distance between the two schools. I need help with what rights I have in my favour and what grounds to base my appeal on? Any help and advice would be appreciated Thanks marie All advice and help needed before my appeal pls?? My son AC has been refused a place at our first choice school, also a feeder secondary school for the primary he currently attends. My son AC suffers from social shyness and dose not addapt well to change, this refusal will separate him from all his close friends he has attended school with since nursrey as they have all secured a place at our first choice school, even tho our home is the closest to secondary school. My son AC is very intelligent, well mannered young man who would be assett to any school but social diffuclties have had a hard impact on his education ability in the past which is not an issue ATM. I am very worried about they effects this will have on my son as his primary school friends and out of school social group have been the only consistancy in his years at his Primary school. AC has learned to trust and able to have a healthy social life at school his friends gave him the confidence and support over the years
Marie
- 16-Apr-19 @ 3:59 PM
Hi, my daughter didn't pass her 11 plus but I'm appealing the decision as I don't feel the scores are a true reflection of her capability.The test paper that let her down is Maths which ironically is her top subject.She failed to answer 8 questions.Her sister attends the grammar school that we appealing for.I need some advice as to how I should start the appeal, reasons for appeal? Just want to make sure I word everything correctly. Any help will be ver much appreciated.
SolyMar
- 25-Mar-19 @ 12:34 PM
Hi, I need help in appealing my Son's school place at upton court grammar school. As per the score she is in 2nd rank waiting list and distance wise its 69. She got admission in Kent where i need to move now. But I want to appeal for Upton court as she is very intelligent and not willing to move out of london. Anyone please help to appeal.
Thanger
- 19-Mar-19 @ 12:31 PM
Does. Anyone know the full process of appealing against a secondary school
Dawnk
- 7-Feb-19 @ 10:55 PM
Hi I need urgent help I am appealing my seven years old son,we moved house two years ago. My son is still going to his old school. My daughter got a placement from the school near the house but he has been on a waiting list for over two years now,he's name came down to number 1 on the waiting listbut unfortunatelymy daughter left and went to secondary school, I was told that my sons name went down to number 18 on the waiting list after all that wait. Right now I am struggling my daughter is going to a high school which is on the other side and my son is going to his old school which is on the other side so basically I am in the middle,both schools all apart from my home and they are both on the opposite directions,both of them start at 8:45 AM no way I can get to both schools at once,they both finish at 3 PM too and I'm having the same problem I have no family thatcan take my kids for me , I have friends but they have kids of there own so it's a big struggle for me. My husband iworks for the railway and he's shifts are all over the place. so I can't get him to help me eithier. The bus stop is too far for my daughter it's a 20mins walk to the bus stop and once she gets off it's another 15 minutes walk due to health conditions I don't want her to walk for that long as she has had asthma attacks previously. I've lost my job as I couldn't get to work on time. Please help me with this appeal Thanks
Jenny
- 9-Sep-18 @ 9:49 PM
@Sewa - unfortunately, there is nothing you can do until but wait :(
BecsB
- 18-Jun-18 @ 11:18 AM
Hello, I did appeal tomy son for secondary school. My appeal was heard on the 11/05/2018 until now I'm waiting for appeal success or not. Could you help me please what can I do ? Thanks
Sewa
- 16-Jun-18 @ 6:38 PM
Hiua just want to no if anyone can help me with a letter as my daughter is in year 8 and i moved from from 1 school to another as she was getting bullied and i wasnt happy but i thought be best to move her and i dod and shes just cant settle there shes been havin panic attacks and came very unsettle crying all the time and school was sending her home and i have tryed to get back in her old school as she feels like she will come more settled back there as she nos people as at the school shes in she doesnt no anyone and finding it hard to talk to people and i need to appeal for her to go back just want to no if anyone can help my with a letter to try get her back in her old school
Kaz
- 12-Mar-18 @ 1:43 PM
Hi, I have twins aged 11 starting secondary in September and found out last week one of kids got her 2nd place at a school in havering while my son her twin got a school in Redbridge. I am a single mum working full time how am i suppose to do this? Please any suggestions welcome :(
Lenalee
- 10-Mar-18 @ 6:38 AM
Can you help me draft a letter of appeal. My son has been denied education in a faith sch.
Frank
- 8-Mar-18 @ 7:14 PM
Need some advice for secondary school appeal. My daughter attends a catholic school and is a feeder school to a catholic College which we didn't get a place but all her friends did. Awful situation Anyone help?
@G-bear - sorry to hear what you have been through :( Ask your MP to help. If you have proof that your ex did this, then you absolutely have a case.
DG
- 17-Oct-17 @ 11:03 AM
@Adriana - I'd say you have - if the schools admissions thought she was in school. There are way too many people falling through the schooling net these days. A person could keep their child off school and no one would ever check. Shocking!
NadSE
- 16-Oct-17 @ 1:42 PM
Can anyone help me, I need help appealing against an in year transfer I need to write a letter to explain that the school they have allocated my daughter is putting us at risk from re stablishing contact with her natural father who has a step child in the same year. We out ran him 4 times due to domestic violence and now due to my failing health we have had to return to my home town for support and care, my ex husband has a history of raping and battering me, they allocated my child the 3rd school without me knowing his step daughter was in the same year and the other 2 schools are over subscribed. I immediately contacted them explained the situation was treated like oh god if we moved children because every parent fell out!!! They don't seem to understand we suffered at the hands of him for 13 years out ran him for 9 he still came after me when I lived over 300 miles away he abducted my son at one point ??? But because it's all about ethos and curriculum no one is listening this man could kill me ? How do you handle this ? Does anyone know ?
G-bear
- 16-Oct-17 @ 1:40 PM
Hello, I'm in dire need of help.My daughter was offered a school place at M11, that's 2.1miles from where we live at M40.I informed the School Admission Team and applied for other 6 surrounding schools. After nearly 6 weeks with my daughter home, the Admission Team tell me they thought she was in school. Now all the 6 schools surrounding schools claim they're full and now she's been offered an alternative school where I initially refused. I'm a single mum with 2 kids and I don't drive.I need 2 buses and 13minutes walking to take my daughter to school.My longer shifts starts at 7am and I take 2 buses and 90 minutes to work. I just can't handle it. I desperately need to enrol my 9year old daughter in any closest school.I know a lot of kids in another schools while on waiting lists but my daughter is home and the school term is almost over. Do I have a strong case? Any feedback would be greatly appreciated. Thanks
Adriana
- 15-Oct-17 @ 6:38 AM
My family have relocated to Brighton from Berkshire, a month ago, but my 13 year old son has still has not been offered a school place!We're renting for a year whilst house hunting, and live in a property 5 minutes walk from 2 Secondary schools both of which teach a syllabus equivalent to his previous school in Berkshire which is extremely important for his GCSE options and the reason that they were applied for. The LA say my only option is a school, which would require two bus journeys and that teaches a completely different curriculum, which doesn't even include several subjects that he's been studying for the past two years and his GCSE subject option.Surely, this is a case for the LA to provide an extra place given the circumstances.Please can anyone advise?My son has already lost vital school days this term, ridiculously unfair!Thankyou
Jane66
- 21-Sep-17 @ 12:27 PM
Hi there I really need help with this if got my daughter appeal on the 10 July for secondary school as the school she was offered she can't go there due to being bullied for 6 yrs at her primary school and all them children go to that school so I have to appeal I'm not sure what I write in the letter and what I say please can so.one help me with this
Hi. I'm looking some advice. My child has been offered his third choice of secondary school. Which is a good school. His first choice though is the school beside the nursery and primary school that he's been attending for the last 8yrs yet they have refused him entry. Yes we don't live in the area but another child that lives in our area received a place ahead of my son. Do you think I have a case for appeal?
mrsj
- 21-May-17 @ 10:26 AM
Hi, I have an appeal today for my sons secondary school place and I've come to the realisation that I have no case really apart from the fact the school he has got in too is rubbish in my eyes! And I want he to get the best possible education he can and believe the school I want him to go to can provide that better then the school in our catchment area other then that I don't really no what else to say I feel like I'm in over my head I don't know what to do! Can anyone give my any advise?
Deb
- 19-May-17 @ 1:37 PM
@Issaya - it sounds to me as though you have a good case. Good luck, you'll need it as the LA always find a good excuse not to give a place where it can.
Jill
- 16-May-17 @ 11:45 AM
My son was first on the waiting list for a primary school place in Sep 2016 but the school has given a place in December the same year to another child. The place become available in Oct, 2016 while my son was still first. However, according to the school, they hold that place for two months for a child who had additional learning needs. After two months waiting, the parents of the child with learning needs changed their mind to go to another school. At that period, another student had applied few days before the December offer. They have given the place to this child who applied in December. As we believe that our son should have been given the place rather than holding it for 2 months, we asked the council further explanation. The council's admissions' office confirmed to us that the school can only hold a place for only 2 weeks and they have not been informed about this case. We believe that the school's decision didn't follow the correct admissions procedure. The place should have been given to my son rather than holding it for two months and giving it to another child. On this ground, I am appealing against the decision made by the school. Do you think this is a strong appeal? Please help.
Issaya
- 15-May-17 @ 4:38 PM
Hello, my son has been refused a place at a secondary catholic school because of distance. He was in band 2. Band one is for looked after children. My son has dyslexia and language seal he is on the senco register. The school does not admit children outside 1.74 miles we r 4 miles as the crow flies but in reality it is a 20 mins journey by train and foot. What sort of things can i say. It is important to us that Cameron goes to a catholic school as we r practicing catholics it's a small school able to provide for my son. I would appreciate your reply kind regards
Blue
- 8-May-17 @ 9:26 PM
Hello All, I am in need of your help. My little girl is 4 years old and is in the nursery but has not been given the reception place. After further investigation my little girl was put in a Category 4 instead of a Cat 3 all because of the Board line runs down the middle of the Road (so if we was on the Old number side she would of been classed as a Cat 3 and would of been given a Place. Also she is catholic and goes to church with my self and they have placed her in a none catholic school. Also I am a single parent and have help of my sister 3 days a week both drop off and pick up as she takes my nephew. The school they have sent her too is out of the way and difficult for my self to get her to school and I could afford to put here in morning and afternoon club. I physical and mentally don't know how I am going to manager of cope. Please help and advise if I have good grounds to appeal on.
Stacie Corfield
- 25-Apr-17 @ 2:30 PM
Hi, I am looking for some advice, My daughter hasn't been accepted into the same primary school as my son. When I applied for my son to attend this school we were in the catchment area, since then, the LA has changed the catchment area, although we are living in the same house, we are no longer in the catchment. I also work at rely on a childminder who works from this school and pre school only. If my children were to go to separate schools, I would need to reconsider my job as I would not have childcare or I would need to try to find additional childcare Either way, this would affect us financially and add so much more stress to our already busy lives. My daughter is very anxious and doesn't cope well with big changes. It took many months for her to even say a word to staff or children when she started pre school. She would soil or wet herself after me collecting her from pre school/ childminder due to not asking to go to the toilet, this happened many times until she finally learned to trust staff/ childminder. She has made a few friends, she has confidence while with her friends but generally struggles socially.This will be a difficult transition for her but I fear that in unfamiliar surrounding, without the confidence she has with her peers, could really set her back. Her pre school are happy to write a reference to this and her key worker at the pre school had offered to appear at an appeal hearing. If it would help. I would like to know how these reasons may be viewed at an appeal. Any advice or opinions would be much appreciated.
X1101
- 20-Apr-17 @ 10:18 PM
@Mrs_dinger - this is a good case for an appeal. Especially, if you can show logistically and financially that it is not possible to do two trips!
Bec78
- 20-Apr-17 @ 11:59 AM
My son has been attending primary school since september I applied for my daughters place in the same school but it has been rejected. It is not our catchment school but she also has been refused a place in that and been given a place at a school 45 minute walk away. How do I get 2 kids to 2 different schools by 9am? Before and after school clubs are out of the question I am a stay at home mum with a new baby my husband works away most of the week so I am the only one to get the kids to school and we have no spare money for school clubs.
Mrs_dinger
- 19-Apr-17 @ 6:25 PM
I really need help and advice about my son's year 7 admission. We live out of the catchment areas for all of the grammars schools in Kent but my son scored 365 which is a very good score and he was deemed to be a grammar selective. He also did the Bexley one and he was deemed as selective as well. We applied for 2 grammars from Kent and 1 from Bexley but was not given any of place. The most annoying thing is that his last choice which is within our borough was not given to him and he is now placed in school that needs to improvement as per ofsted report. I have approached our borough admission team and I was told that I can not reject the offer made to him rather I have to appeal against it (this I am prepared to do cause I will never allow my son to go that school anyway even if we lose the appeal). The confusion I am having now is that, I was told by one of the admission staff of our borough that I cannot reject the offer and make a fresh late application even though I have spoken to some grammar schools in Kent accepting applicants with lesser grades and I was told that I can make a new application and include their schools on the form. I am really confused on what to do now. If I can make a new late application or I only have choice of appealing against the school they give us. What should I do?
abbey134
- 6-Mar-17 @ 11:43 PM