The Pros and Cons of a Private School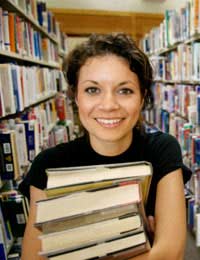 When trying to decide between private and state schools, the most obvious drawback of going private is the fees you need to pay each year. But there are a number of other factors that you should take into consideration before you make a final decision.
Statistics
According to a government committee, children who attend private schools are still much more likely to get into certain professions. MPs say this is due to a number of reasons including the social networking circles that involve professional parents.
Another reason for career success is the increased emphasis at private schools on "soft skills" such as drama, debating and music. This gives students a more rounded CV and increases their confidence and presentational skills.
Lots of parents believe that their child will get a better education at private school and rightly or wrongly they think that makes it worthwhile paying annual fees.
There's no question that in many private schools class sizes tend to be much smaller so it follows that your child is likely to get more personal attention from the teacher.
According to the Independent Schools Council, over half of A-level entrants from private schools gained the top A grade in 2009. In addition more than 90% of them went onto higher education.
(Figures produced in 2009 show that pupils from independent schools accounted for almost half of the country's university intake.)
Other Factors
Sadly it is not as straight forward as it might seem to compare results between private and state schools because there are various factors that need to be taken into account. For example, most children at private schools do not come from deprived or under-privileged backgrounds and often their parents can afford additional tuition if they are in danger of falling behind in school work.
It's also important to remember that most independent schools have entrance exams for places, unlike the majority of state-funded senior schools. This means they start out with fewer under-achieving pupils.
High Achievers
On the plus side, if your child is a high achiever, you might find that they rise to the challenge of a class which has many academic "stars" and put in more effort than they would do in a school of mixed ability. But if your child is academically average then their confidence could take a knock at a selective independent school.
(In a mixed ability state school, they might be in the top half of the year group whereas in a private school they could be closer to the bottom. This could wrongly make them feel that they are 'failing'.)
Half and Half
Many people opt for a state primary education and then go private when their child reaches senior school age because it substantially reduces the total overall cost. Some children however, hate the idea of going to a new private school when their friends are all going to be moving to a state secondary school together.
The move comes at an awkward point in their development – the time when they have made solid friendships and are also reaching the age when they might start to feel self conscious. Before you dismiss this, it's important to realise that they are also reaching an age when simple bribes no longer work and if your child is adamant about resisting the move you could have a long and difficult time ahead.
Equipment
Another important consideration is provision of materials and equipment. If your offspring is an aspiring sports star or biologist then you need to choose your private school carefully and take into account the range of high tech or sports equipment available.
Often, smaller private schools don't have the same resources as their state school equivalent. Computers may be dated or children may not have access to them as regularly as they would do in the state sector. Unlike many large state schools which have enviable sports halls and outside playing fields and courts, some small private school have limited sports facilities.
If you live in a close-knit community where children often play out together you could find that your child "loses" friends because they no longer have school in common. And if friends from their new school live some distance away you will face a long round trip to take them to friends' houses.
You might also like...