Should You Move Your Child to a Different School?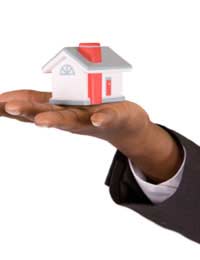 Some children spend only a short time at a school because their parents change jobs on a regular basis and obviously the move is unavoidable. If you do have a choice about moving them, however, then you should consider the decision carefully.
The first thing to bear in mind is that younger children in particular can be extremely fickle about school – and their playmates. One day they have best friends and the next they've had a falling out and don't want to go to school.
Sometimes, a child has been happy at a school but then changes classes and starts feigning sickness to avoid going. Often, this is because they're missing the familiarity of their last teacher – and they will probably settle given a little time.
In some schools, they "mix up" classes as children progress through the school and sometimes the problem is that their close friends have now gone into a different class. Again, chances are that given a little time they will find new friends to play with so don't take any decisions about moving to a new school until at least the end of the first term.
Bullying is one of the most common reason for parents deciding to change schools – but quite often, moving your child is not the answer. If your child is timid (or possibly a little different from others) then they could be the target of bullies at their next school too.
Contact School
The best course of action is to get in touch with your current school and explain that your child is being bullied and is unhappy. Most schools have a policy to deal with bullying and would always want to be told about the problem. If the problem is a teacher – for example if your child says she's afraid of the teacher – then make an appointment to discuss the situation with the school. Lots of teachers shout – but some children find it frightening.
It may be that you want to move your child because they aren't making good progress and you think they'll do better at another school. This might well be the case - but you should speak to the school before making any decision.
It could be that the problem lies with your child, rather than the school in which case you will be putting them through the trauma of a new school for no good reason.
Children can be affected by all sorts of things such as tension at home, bereavement or simply laziness! Sometimes they sit next to a friend and are distracted - in which case the simple remedy is for the teacher to move them to different tables.
If a change of school is unavoidable, then do all you can to make sure your child doesn't find the move too distressing.
Playmates
When a child is moving to another school in the same area for personal reasons, then try to find another child of the same age who already attends the school. Arrange for them to meet up or go to the park together so there's at least one familiar face when they go there.
If your child is upset about moving to a school a long way off, then give them the opportunity to tell you about their feelings. Invariably if they have close friends at their current school, they will ask how soon it will be before they see them again.
Trips Back
If you can travel back within a few weeks or so – even if it's quite a long journey – then reassure your child that they will be seeing their friends again. (Hopefully by then they will have already settled and made new friends – but if you tell them before the move that they can't come back, they are likely to be very upset.)
Of course, if you are moving abroad then it's difficult to promise a return visit in the near future – but maybe you could suggest keeping in touch by letter and postcards. If they are old enough to use the telephone or email, then make sure they swap details with their friends so they can keep in touch. You could also consider getting a webcam so they can 'see' their friends whenever they like.
You might also like...
My son is 7 and is an only child. He has had problems with behaviour in the past and now again in that he hit a child that has been (in his eyes) mocking him and being mean towards him. He tgen today pushed a boy which my nan dealt with but they also dealt with in school. My nan said it wasnt even a push. I dont think my child is settled there and i think the teachers have labelled him and are now disciplining him for anything at all and are being very harsh. Should i move him schools?
Hi I need to your help.we stayed in Belfast for one year .we registered our son to Breda academy but it is not well .My son is sad and depress but we can change his school Please help us to change his school
Mite
- 10-Sep-18 @ 8:20 AM
@Roster212 - only a 'specific issue order' through the courts would solve this argument. The only problem is that by the time the matter is heard in the courts, your kid would be at school :(
JaseN
- 2-Aug-18 @ 12:52 PM
My child attends a school which is graded a below average school throughout the state by mulitple sources such as Niche and Greatschools.org. I have 50% and joint rights but mom has school zone. The school in my district has above average ratings. Since my child has a 504, her mom thinks it is best to keep her in that school since she started improving since her 504 has been enacted. I believe the improvement would be vastly larger if she were to attend a school that was graded above average. Her mom wont budge because the school is minutes from her home and that means if she moves schools, she has to travel to take her to school. She wont speak with me and we have mediation in more than 2 week. School starts in about 10 days and Mom is riding the clock in silence until school starts so she can say she already started the year so lets keep her there.... Hopefull a hearing shortly after. What can i do to show that it would benefit my child to go to a school that is an 8/10 rating so she can stop going to a school that is a 4/10 rating?
Roster212
- 1-Aug-18 @ 12:40 AM
@Kimmy - the unfortunate thing is that your son would still have to repeat the year if he moves school. You would need to speak to the head of the current school directly or your LEA.
Andrea
- 30-Jul-18 @ 2:22 PM
Hi.I have a 7 year old son who is currently in grade 1,He has been bullied and he is not well most of the time health wise.The teacher is also giving him a hard time and he is failing dissimarly.I have spoken to the teacher and she told me that my son will be repeating next year in 2019. I belive my son fears her and i want to change him to another school but he is already in3rd term.Please help me i need to know what to do,is it even possible to move him to another school at this age.
Kimmy
- 28-Jul-18 @ 3:22 AM
@Magnolia- do what you feel is right. But if you know the school is going to close, you know that everyone including teachers will be winding down or looking for new jobs, so the teaching isn't going to improve.
Mish
- 10-Jul-18 @ 3:03 PM
My son's school is due to close in a year's time. I'm not sure which of his current teachers will stay to the end, and which will move on. Given he may be facing a year of supply teachers and general winding down, should I move him now or wait till his friends move too.
Magnolia
- 8-Jul-18 @ 7:43 PM
My daughter might be moving schools and she is currently in Year 9 and next she will be in Year 10. Would it be too late to change schools? Would she fall behind?
Nicole
- 21-Jun-18 @ 6:27 PM
@Juinisma - maybe keep taking your son there and do fun stuff to get him accustomed to the area. Sometimes you just have to make the move. If he makes friends easily he'll settle in fine. You just need to get over this hurdle first. He's a teenager - he's bound to treat it as a drama :(
DDD77
- 21-Jun-18 @ 12:30 PM
I'm really concerned about my 13 year old son.We are having to relocate about 100 miles away from where we live now, for business reasons.I have managed to get a place in a really good secondary school for my son.However, he is settled in the school he is in Now and gets upset whenever I approach the subject of moving.He has always found it easy to make friends and never seems to fall out with his peers.I have told him that he can still keep in touch / see his friends thanks to social media and gaming.We will also be making return trips.However this doesn't seem to make things any easier and he says he feels really sad.I feel just awful, however we need to move in order to grow our business.I can't expect him to understand this but I just feel helpless that I can't make it better for him.It's a big cloud over our heads and so any advice / help would be greatly appreciated.
Juinisma
- 19-Jun-18 @ 9:32 PM
Tab - Your Question:
I need some advice here it goes I have a 15-year-old son who attended a school since kindergarten and now it's a 10th grader we moved last year to a much better place better school that hospitals much more safe but my son is having such a hard time here he wants to go back to his old school he wants to graduate with the kids grew up with. He hasn't made many friends here which makes me sad he's always on his video games playing with his old friends having a great time my question is my son wants to go back to Florida next year and go to his old school and there is a way he can he could live with my mother which of course breaks my heart. I know that he would be so much happier at his old school to see familiar faces etc. please give me your opinion I need it
---
Our Response:
We are a UK-based site and cannot advise on US matters.
GetTheRightSchool
- 1-May-18 @ 3:28 PM
I need someadvice here it goes I have a 15-year-old son who attended a school since kindergarten and now it's a 10th grader we moved last year to a much better place better school that hospitals much more safe but my son is having such a hard time here he wants to go back to his old school he wants to graduate with the kids grew up with .He hasn't made many friends here which makes me sad he's always on his video games playing with his old friends having a great time my question is my son wants to goback to Florida next year and go to his old school and there is a way he can he could live with my mother which of course breaks my heart. I know that he would be so much happier at his old school to see familiar faces etc. please give me your opinion I need it
Hey, need some advice. I'm currently in Y8 and 2 if my close mates are leaving to go to a new school far away and I wont see them again (not the problem) and my mum is practically begging me to change school. The school i attend is really really bad and I know this but In Y9 you start doing choices and If I have a horrible teacher for one of those subjects or people I'm not going to like are doing same choices as me I'll avoid them, there's a school that all my cousins attend and they all got good grades there, plus it's way closer to where I live. I don't know If I can move because I'm to scared of what's going to be waiting for me at this other school, I know a few people like people who went to my Primary and like 3 others but apart from that I'm loss. The school is much bigger then my current school and I have issues with some of the Year 7's there anyways. Thoughts on what I should do? Someone tell me what to do I beg because I can't pick and if someone does it for me it makes me feel so much better
SandyShorrs
- 30-Mar-18 @ 1:13 AM
Just need a bit of advice I've got a 10 year old son in his last year at school his teacher has got a nickyfor him as they used to get on whenever he had a problem he would go to her over the last week she has called him by his nickname in front of the other year 6 class and he said something he shouldn't and he has been punished for that and now I've to pick him up for next couple days for dinner as of yesterday he only went to school in the afternoon 1:40 wasn't the time he actually got into school and some kids have made it clear now that my son is now the target to blame for what goes on the teacher wasn't in the room and took the other kids words for it bear in mind my son doesn't even know how to spell the word or know what it is we all parent differently and I may be not teaching him stuff that he doesn't need to know about until high school
Smithy
- 23-Mar-18 @ 10:39 AM
I had concerns about a incident in class, followed policies, explained it effected my child, asked to move class, asked for SENCO support as my child has anxiety due to the incident. Was denied, didn't even reply to my complaint. 3 months on I have involved outside organisations at Stage 4 complaints and work go the local authority, pulled my child out of school until she move class, support is out in place and a written response about what happened in class that day. Closed ranks made me feel uncomfortable, staff told not to help. I am disgusted Schools are getting away with this behaviour and aren't following policies.
Ftz
- 31-Jan-18 @ 10:57 PM
I asked my mum if I could move school and she said yes but I don't know which one to go to?? I live in England!
My child was been bullied not by children but by teachers she was going through a bad time after losing her grandad she is only 8years old. I had to remove her from the school an now she not in 1 need help how I get her in a school just not that 1
Keeley
- 2-Jan-18 @ 2:47 PM
@annoynymous teen - I really feel for you. But I think you do need to address the issues you have at your own school instead of possibily moving them on to another school. The fact you can make friends is great and you shouldn't take it personally that you have fallen out with your friends, as this is part of school life and happens all the time. However, you may wish to try to ask yourself why on both occasions this has happened and whether you can see a reason why. Tackling the reason why should be your first motivation, and then trying to make other new friends in your current school again should be your new objective. You obviously have lots of friends in and out of school, but finding out what the 'same problem' is and trying to put right the 'problem' will help first.
MissT
- 3-Nov-17 @ 11:45 AM
Hi! I'm from england and I'm currently in year 8 in high school. I have struggled making friends as the group of friends i was with for a year decided not to be friends with me and after that i felt really upset and hurt. However after this situation, i made another group of friends yet again the same problem occurred. I want to move to a different high school and have spoken to my parent about it however I don't want to regret any decisions as it is a big decision. I'm worried that the same problems might happen in the new school and make it harder altogether however it could also me a solution to my problems.I know some people in this new high school and am friends with quite a lot of the students. I know it is a very hard school to get in and it isn't in our area and I'm just really confused as i absolutelu hate going to my current high school. Any advice?
annoynymous teen
- 2-Nov-17 @ 6:56 PM
Bana - Your Question:
I moved from small town to big city my 12 yrs ADHD is having very rough time at school , he feels not accepted kids call him stupid and he told me what ever he says it turns to come against him , his self esteem & confident is crushed. Should I go back to the small town ??? We moved 3 months back
---
Our Response:
I'm afraid we cannot advise what you should do. The difficulty is that if you have moved your child from his previous school, there may not be a place left for him to re-enter his old school if his place has been filled.
GetTheRightSchool
- 28-Sep-17 @ 9:52 AM
I moved from small town to big city my 12 yrs ADHD is having very rough time at school , he feels not accepted kids call him stupid and he told me what ever he says it turns to come against him , his self esteem & confident is crushed. Should I go back to the small town ??? We moved 3 months back
Bana
- 27-Sep-17 @ 4:18 AM
@Iily - you need to talk to your aprents and tell them how you feel :( I hope it turns around for you. Misha.
I was in a school from the start it's been 10 years in the school my life there was amazing and exciting but my parents changed my school I suffered from depression and started to lose hope of making good time here which is making my interest gone for studies what should I do I miss my friends and everything
Iily
- 17-Sep-17 @ 8:17 PM
Hi my 7 year old daughter has just went into year 3 she's very shy we were told who her new teach er would be before the summer holidays she cried her eyes out she's was having panicking attecks all because she didn't like this male teacher I tried to speak to school on numerous occasions I even made her try his lass a woman teacher was meant to sit with her but left her there I picked her up for lunch and she cried and didn't want to go back to school I rang the office they kept saying someone would ring me but they never did I kept her off the last 2 weeks on tuesday when they were meant to be back she screamed lost her breath I couldn't send her to school like that I once again rang the school asked for a meeting with the head teacher they said they'd ring me back the receptionist rang back the next day and said it wouldn't be possible to change her class or to have a meeting with the head and that I should find my daughter a new school I was actually abused at school at 4 yr old off a male teacher who got jail I was forced to go to school each morning I cried and screamed but wouldn't say why I didn't want to go I'm now having panicking attacks because of this and iv kept my daughter off its brought back so many memory's iv tried to forget I can't force her to go I just can't I don't want to change her school because I have a younger son that go's there and my niece and I want them to be together is there anything I can do to try and change her class
I have been trying to enroll my son since 2011 for grade 1 in Clarence primary in Durban. He is now in Gr 5 but im more upset that he has been rejected since 2011 till 2016. This year i just gave up.
Bongi
- 28-Aug-17 @ 11:07 AM
After telling my mum the conduct of behaviour on the behalf of the students at my school, it has her concerned that our education may not be going as well as we might have hoped. Everything goes alright usually it's just that a quarter of the time we aren't actually being taught anything of much use; meaning that she has got it into her head that we should move schools. However I'm not sure that it would actually get any better if we were to move, because what if what we think is bad, isn't actually in comparison? I guess I'm just nervous that if we did move it would be the same or worse elsewhere
Anxious Pupil
- 24-Aug-17 @ 11:14 PM
I would like to change my daughter to another school she was living with my mom in Durban , and now my mom is not well so she live with my brother so there's no one to care of her I want her to come and stay with me
fikile
- 22-Jul-17 @ 11:20 AM
I am an older single mum 61 I adopted my foster baby who is now 8 years old, she is a bright clever little girl. At 3 years old she started foundation at one school then we moved house and she continued foundation at her present school. The very first day she started full time school at 5 years old, the children were writing their name, when another child said my daughter was copying, the teacher dragged her to the floor by her arm, the child said my child was copying again, the teacher took my child in to the cloak room and shut the door and made her stay there for twenty minutes. I know it was this length of time because the next lesson was PE. At home time my child fell in to my arms sobbing heart broken, I was furious and went to see this teacher who completely denied this, I was really upset because anything could have gone drastically wrong as there were countless pump bags hanging up with long cords. All that term the teacher was very hostile towards my child. The next class the story was passed on to the next teacher, my child endured another term of being shouted at and being humiliated by this teacher, if I complained it made things worse for my child, however sheave out of this class with a very good report although this teacher told my daughter that if she thinks she's bad wait until you go in to the next class. My daughter is now nearing the end of the year with this new teacher who has emotionally abused my child, ignored her, and humiliated my child on a regular basis throughout this last year, and even told me that herlast years excellent report was all wrong and that my daughter is well behind. When I go to the school about this teacher it just makes it worse for my little girl, she gets upset of a morning and dreads school, even though she never breaks time. I am thinking of taking my child to a new school for the September term butboth the head teacher and the class teacher lie so much that I am afraid they will pass on some kind of report that will be full of lies and make me out to be some sort of neurotic mother.I just want my child to be happy and do well at school as I know she can. What can I do
Rosie
- 16-Jun-17 @ 10:30 AM
Linz - Your Question:
I really don't know what to do with my six-year-old daughter.The last year she has made no progress whatsoever and the week before her Satz they phoned me up to say she wasn't bright enough to sit the exam I was fuming and I feel like they just leave her aside ,I'm not sure why they only told me a week before rather than few months before now I am paying private education to bring you up to where she should be, She say she wants to move schools and she's not happy there I'm not sure if it's the teacher she's got or the school she's got ???!!! ??
---
Our Response:
You should contact the Department of Education regarding this, as we can't comment on individual cases. Alternatively, you can complain via the link
here
.
GetTheRightSchool
- 15-Jun-17 @ 2:22 PM