How Schools Prioritise Places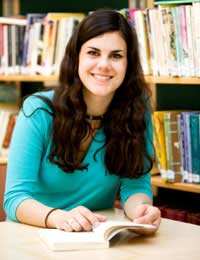 When applying for a place for your child at your chosen school, it is worth knowing how the schools go about making the decision as to who receives a place and who doesn't. This article aims to give you an overview as to how this procedure is carried out through the varying types of school that operate within the United Kingdom's schooling system.
Catchment Area
For the most part, schools prioritise available places based upon the catchment area. The catchment area is a district or region within which the local education authority who govern a number of schools, varying from nursery through to primary and then up through secondary and grammar schools.
The catchment areas are allocated a number of school places, and it is important to remember that for the most part, those pupils within the catchment area will be given priority over the children of parents who live beyond the boundaries of the catchment area.
To ensure you are eligible, the first thing to do would be to check with your local education authority, either via telephone or letter or via their website, to find out the restrictions placed upon a particular catchment area.
Primary Schools
Primary schools normally operate on the recommendations of the local education authority, although in some cases this may be judged differently if the child is already attending a nursery school that is attached to the primary school.
In all cases be it primary, secondary or grammar school, it is worth noting that the sibling factor may come into play. You can learn more about this in the article entitled The Sibling Factor
Secondary Schools
Secondary schools operate in much the same way, although the places can be limited depending on how popular the school is and what size their catchment area is. Local education authorities can again provide you with information as to how well a secondary school is doing and what their intake levels are. Or you can contact the schools directly. Secondary schools also look to primary school head teachers to advise them on intake and look to place between 10%-25% of the top scoring pupils. Beyond this it is normally a first come, first served basis, monitored by the LEA.
Grammar Schools
As with secondary schools, grammar schools also have a catchment area, but they differ in as much as they rely on the 11+ exam as a means of selection for the pupils who will receive places.
Grammar schools also allow for individuals from outside the catchment area to be considered, again on the basis of the 11+ exam results.
In a lot of cases the catchment area may not be where you live, as the numbers of grammar schools are now depleting in favour of the more mainstream secondary/comprehensive school.
Learn more about the process of sitting the 11+ exam
Faith Schools
Religious schools - or Faith schools - as they are now known, have a different admissions policy. Because of this it can sometimes be hard to judge what their criteria would be. It can vary from school to school but it is a given that faith schools are more inclined towards pupils who are already attending church, or other house of prayer, and are able to demonstrate a regular attendance.
Special Needs Schools
Again - as with grammar schools - the number of special needs schools is dropping, so the criteria for entrance has become more refined. Special needs schools allow the allocation of a place to a child on a very strict set of criteria, which is based upon requirements laid down by the local education authority and born out by assessments from professionals in the field of special educational needs.
Again, although it sounds as though it might be a difficult process, giving the right amount of research and contact with your school(s) of choice means the process can go ahead without too much stress to you or your child.
It is worth noting that no two local education authorities operate in exactly the same manner and this is due, in no small part, to the size of their catchment areas, which given their location - be they rural or suburban -will vary.
You might also like...
@R - I have included a link to the gov.uk site on how to apply for school admissions
here
. I hope this helps.
GetTheRightSchool
- 26-Jan-15 @ 10:53 AM
Hi, I am going to live in a location slightly away from my work area. I would prefer to admit my kid into a primary school near my work place. Is that possible and how? Also I think the admissions deadlines are over so how should I go about it? Your response would be helpful. Thanks, R