Secure a place in a Foreign School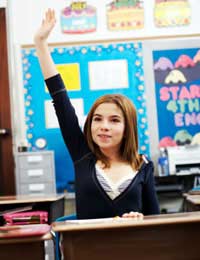 There are times when it may be necessary for you to relocate aboard, be it for work or personal reasons and in doing so it is important to look at the aspects of finding and securing a place for your child in a foreign school should the need arise.The first thing to remember about placing your child in a foreign school is the difference in curriculum. We have a specific article dealing with this, which you can find on this website.
Considerations
Firstly it is wise to find out about the schools in the locale you are moving to just as you would if you were placing your child in a school in the United Kingdom. Once you have chosen your list of schools – and again it is a good idea to have more than one choice given that places will be limited and more than likely offered to local students before they will be to foreign students – you can contact the schools directly and ask for information on their selection processes and also the process of admittance for foreign students.
Again it is important to note that not all foreign schools can – or will – cater for the introduction of foreign students so therefore in some countries and locales the choices of school is greatly limited in this regard. Speaking with the consulate and liasing with the country to which you are moving will be advantageous in that they will be able to provide you with a list of schools offering something resembling the United Kingdom's National Curriculum.
Once you have done this it is worth visiting the schools in the locale to which you are relocating. Obviously you will have already – or will be in the process of – visiting the place to where you will relocate to view potential homes so coinciding this with a visit to the schools on your list is a worthwhile endeavour also. Again this is something that needs to be done well in advance of your child actually commencing school abroad, the longer you leave it the lesser your chances of securing that place for them.
You will need to spend time talking to the teachers and head teachers at your chosen schools and if your child is already in education in the United Kingdom it is important to find out how easily they can make the transition from being taught at National Curriculum level to being taught at the level of the education system in the country you are moving to.
Again it is also important to find out if your child's lessons will be taught in English as many countries abroad teach English as a second language and therefore this will present a major obstacle in your child's education if they are constantly met with a difference in languages.
Also try and find out if there is an Ex-Pat's Association in or around the area into which you are moving. If you can find such an organisation you will find the help and advice they have to offer invaluable as most of them will have been through the same experiences as you as a parent and will be able to point you in the right direction. They may even be able to recommend a school and perhaps make an introduction, which may prove fruitful in your attempts to place your child in a school abroad.
You might also like...
hello i am currently in 11 th grade in India and i am 16yrs oldme and my family wants to move to London very soon , i know that the equivalent of 11th grade of India isyear 12 in UK so i would like to know if i can join in the middle of year 12 in UKbecause i have already started 11th grade in India so i would like to continue in UK
asiyah
- 30-Nov-19 @ 10:16 AM
Hi, I live in the UK with a British passport and there is a possibility that my son could move to the UK in the next year or 2 (I was schooled in the local area). That would make him 13/14 years old, if it is 2 years, nearly 15. He speaks perfect English and I would be looking to get him into a local school but not sure where to start. I was going to contact the local schools in the area and arrange a meeting with the head. Any other suggestions or advice would be most welcome. Thanks in advance.
Bruce
- 7-Nov-19 @ 11:46 PM
My son i scoming to join me in the uk, he is 15 years old and i would like for someone to advise me what he would need apart from knowing english language.Please help as i know it will be difficult for him with his GCSEs. Regards.
Adri
- 20-Feb-19 @ 12:51 PM
Pls I will like children to school in UK, how do i get a school for them. The first is 11yrs and the second is 4yrs. I need in school for them for the new session. Thanks hoping to hear from you.
Daddy T
- 19-Oct-18 @ 1:46 PM
I will like tosend my daughter to UK to studywhat are the process she will be staying will my friend she is 12years oid Spain nationalist
Klu
- 10-Sep-17 @ 12:09 AM
Hi! I would like to send my daughter to London to study and will be look after by her Uncle. She is currently 5 yrs old from Malaysia. What are the procedure to enter local national school there?
Ester
- 9-Apr-17 @ 12:33 AM
Hi, I would be migrating to London soon and will bring my son along. He is in year 9 and we are from Malaysia. What will be the required documents needed and what is the procedure please? Please advice! Thank you.
Agee
- 2-Feb-17 @ 8:28 AM
Hi I would like to bring my sister's son to educate him in year 8 please. But his parents are not moving to Bristol. Is it possible to bring only her son please? If it is what is the procedures please? Many Thanks/ Razaw
Razaw
- 3-Nov-16 @ 6:30 PM
I would like my daughter to attend school in Spain for six weeks.She currently attends Year 9 in a secondary school in England.How do I go to obtain permission?
luna
- 11-Oct-16 @ 4:47 PM
Good day, I wish to inquire if children of foreign nationalities are required to get a student permit to attend classes at your institutions. I have 3 children ages 7, 4 and 2. (2 Nigerians and 1 American nationality), We have been granted visitors visato conclude professional exams that would allow me gain employment in Newcastle and I'm looking into education options for my kids. please advise. Thank you
Sefe
- 31-Jul-16 @ 1:08 PM
i just move to London alone with my older son ,who is attending university hear. My husbant stay back till the other kids finish the school year. Need help how to apply for school here for the next year 2016-2017 - grade 5 / 9 and 10 . Tnx
polly
- 21-Nov-15 @ 1:56 PM
Hi I would like to bring my sister's son to educate him in year 7please.but his parents are not moving to London . Is it possible to bring only her son please.if it is what is the procedure please? Thanks in advance.
Pam
- 17-Oct-15 @ 4:35 PM
Hi I would like to bring my sister's son to educate him in year 7please.but his parents are not moving to London . Is it possible to bring only her son please.if it is what is the procedure please? Thanks in advance.
Leela
- 28-Jul-15 @ 8:02 AM