Differences in Foreign School Curricular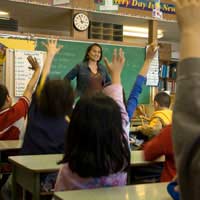 It is important to consider – if you are placing your child in a foreign school – the differences in the curriculum offered by such a school.
Obviously the most important reason for this is if your child has already been schooled in a school in the United Kingdom and therefore making the transition from the UK curriculum to a foreign one can be nothing short of a culture shock.
Foreign schools do cater for a student attending from abroad, should they be there only for a short time or for the duration of their schooling, but it is important to consider that in doing so there are marked differences, which can sometimes cause problems and leave gaps in your child's education.
Differences in Foreign School Curricular
One distinct stumbling block can be the language barrier. In about 75% of foreign schools English is taught as a second language, thus making it difficult to communicate with British students who are unfamiliar with the local dialect. There are schools that do teach English as a first language but you should be aware that these are more than likely to be categorised as private schools and will therefore incur tuition fees.
Whereas in schools in the United Kingdom the curriculum centres around English, Mathematics, Information Technology and Science-related subjects, the curricula of foreign schools does not operate in this manner and indeed from country to country the curriculum taught and the subjects incorporated vary greatly.
Ex-Pat Schools
You may find in certain countries, such as Spain, schools branded as 'Ex-Pat' Schools, which are run by English speaking people – more than likely they have relocated to those countries from the United Kingdom. Placing your child in such schools can be difficult if there are long waiting lists so if you are planning to live abroad it is a good idea to check for these schools in the area you are moving to and also discuss with them the curriculum they offer.
In the main they will run in accordance to the United Kingdom's National Curriculum but will also – by the law of the country in which the school is based – have to offer subjects relating to their curriculum and local culture. These subjects will most likely be in History, Language, and Religious Education to encompass the many different aspects of living in another country.
Examinations and Tests
Again, as the curricular varies, so does the manner in which examinations and tests are taken in relation to the subjects taught within them. For example, whereas most schools in the United Kingdom have their students take examinations in the months leading up to the summer hiatus, schools abroad may not. This is also an important factor when considering a move abroad especially if your child is heading towards that stage where it is necessary for them to sit such exams.
You can find out more information about the varying curricular offered by countries abroad by contacting their consulate who will be more than happy to provide you such information and can even go as far as to recommend schools for you within a particular country or region.
Also you must be aware that although it is right of every child to have an education – just as in the United Kingdom local education authorities have guidelines to adhere to when allocating places – so do the governing bodies in any country you may be considering moving to. Again speaking to the consulate will provide you with a wealth of information to help you on your way.
You might also like...
Hi , my elder son is in Class 10 in India and i shall be relocating to London next month . please suggest if he can get into a grammar school. i have done some study and the In Year Admission looks most likely ina State school in the area where i shall be staying. Also , how can i get an Outstanding school admission since the sessions would have already started Thanks
Rajeev
- 29-Aug-19 @ 5:35 AM
My child would move from INDIA to UK studying in ICSE board in India . if she moves for 6th form can she secure admission based on her year 10 results in India or can she give GCSE privately We could move her to year 10 in Sept 2020 but it looks difficult also securing admission in a good state or grammer school may not be possible. Any advice regarding privately given GCSE & 6th form entry much appreciated. Many Thanks SK
Hello, I will be bringing my child to the UK and she is 17 years old. I am not sure which level of education she will fit into. Currently she is in the Junior High school. At her age, she need to be in the Senior High school but due to some circumstances, she is in the second year. Is there advice you can give me in relation to her placement once she is in the United Kingdom. Thanks
Kwaku
- 11-Sep-18 @ 1:59 AM
Hi there I'm Eu citzen living in South African and will move to England in 2018 i have 2 sons 15 and 16 grade 9 and 10 this year. We moving in September to start the new year. Will they go to grade 10 and 11 what can I do to help prep them to bridge the gap. They native English speaking
Heather007
- 8-Nov-17 @ 12:46 PM
I am a EU citizen, my daughter studied in the French school, then in a Brazilian school and the last year in a high school (usa) in junior year (11) and would be going to her last year on September 17. We are moving to London what is the best way to find a school for her, because unfortunately there is no vacancy in the American school.
Luiz H
- 28-Jun-17 @ 6:21 PM
Hi there I'm South African and has moved to England in 2016. I have full custody of my 15 year old son who is in grade 10 now in South Africa. Will my son be able to cope here in a International school as from 2018? South Africa school term only ends in 3rd December and begins a new term in January. Please give me advise on this? Thanks
Rene
- 8-Apr-17 @ 11:30 PM
Hello am leaving in uganda but i want to continue my studies in uk am in primary five,is it possible for me to find a scholarship as well? because my guardian is not willing to pay for my further studies,i will be grateful for a positive consideration yours faithfully Alpha Ssali Tamale
Tamale
- 18-Nov-15 @ 9:33 AM
Hi, Thanks for the information it really helpful. I'm going to bring my child to UK in2016 and his age will be 15. So I'm not sure it will be secondary school or sixth form ? can you please kindly advise me in this case? Kind regards Sue
Sue
- 11-Nov-15 @ 3:28 PM
Hi I am living in Munich my children go to an American international school , I have a chance to go home either in Aug 2016 or Aug 2017 buy kids would either start back in uk school in years 7 and 8 or 8 and 9 ,I'm trying to find out the pros and cons of starting earlier or later any advice would be great fully received ??
X patina
- 26-Oct-15 @ 7:17 AM
Hi, Thanks for the information. There is possibility for me to relocate to uk in a month or two with my family. my daughter aged 6 needs to join a primary school. Please let me know what is the procedure for late admission in UK School? Regards Sridhar
Reddy
- 2-Jul-14 @ 1:36 PM