What is an Academy?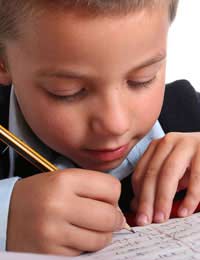 For parents just beginning to think about sending their children to primary or secondary school, there is a bewildering choice. To make the choices even more confusing, the government has thrown the idea of "academies" into the mix – and recently invited every state school to become one.
Academies have existed since 2000, when failing state schools were forced to shut their doors to be replaced with something seen as brighter and better. New academies rose from the ashes of these failing schools, but instead of being under local control, they were managed by charities and independent companies.
Many parents, especially middle-class ones, didn't like the idea of academies. But then earlier this year the government passed a law allowing virtually every school to get out from under the thumb of their local education authority and become an academy - as long as they met basic requirements.
Becoming an Academy
Initially, schools could become academies only if they had been given "outstanding" status, as regulated by Ofsted. But now new rules are saying that virtually any school can become an academy – as long as it teams up with an outstanding school to do so.
In fact, the Education Secretary Michael Gove wrote to schools throughout the country, asking them to apply for academy status. The rationale behind the scheme is that schools will have access to more funding, becoming independent schools that are publicly funded, promising a free, top-class education to all who enrol.
The idea is that sponsors will take up the slack, be they private charities, faith groups or businesses working in partnership with the local community. Sponsors have to come up with a minimum monetary amount - at the time of writing, £2 million - to become an academy, with the government chipping in the rest.
The time required to become an academy is estimated to be about two years. While the financial management is much more complicated than that of a school maintained by a local authority, many schools are nonetheless taking the leap.
Pros and Cons of Academies
While at first glance the idea of an academy seems great, there are advantages and disadvantages to the proposal. Some plaudits and criticisms include:
Pros
Academies will fill the gap in areas where there are not enough school places for every child, either in primary or secondary education.
Academies will work hard to raise educational standards, especially in areas that are particularly disadvantaged. Within a few years of opening, an academy is expected to show real progress.
Academies will be able to enjoy more autonomy. This means more flexibility when it comes to who they hire and which pupils they accept.<
Cons
Academies will mean that some struggling schools will be forced to close, and not all students in the area where the school has closed will be guaranteed a place at the new academy.
The rights of parents and teachers in the area to choose the type of school they want for their children will be taken out of their hands.
Academies funded by narrow interest groups may not have to stick to the National Curriculum. That means that state-funded religious academies, for example, could choose to teach creationism over biology, or that only a certain type of pupil will be granted admission.
Comparison Option
Becoming an academy is a difficult transformation that is fraught with difficulties, but many schools are now deciding that it's the only way forward in today's tough economic climate.
For parents, the fear of the unknown that is perhaps the most difficult hurdle to overcome when it comes to choosing an academy over a school run by a local authority. The best advice might be to look at what other options are available, and compare from there.
And if you don't like what you see, another option could be starting up an academy of your own...
You might also like...
I would like to find a school for sport or car mechanic, we currently live in london for 1 month, my son is 15 years old, doesn't speak English very much, but he really wants to.Please help with this. Sincerely Kata
Kata
- 24-Apr-19 @ 10:27 AM
Greetings! I would like to ask advice about our current situation in our school here in Dili, Timor-Leste. We opened a tutorial lesson last May 2, 2016 and have seen a great progress for four months of operation. Due to the demand of education here in Dili, the school administration and the teaching satff has decided to open a new international school. We are now a member of the Association of Independent Schools in Northern Territory. The namebof our school is St. Anthony's International School. We are planning to change it to Nabilan Academy International School due to the current membership we have in AISNT. Would it be possible? We shall appreciate your opinions and suggestions on this regards. Thank you so much. Joemar B. Yorag
Omar
- 14-Aug-16 @ 1:14 PM