School Admission Rules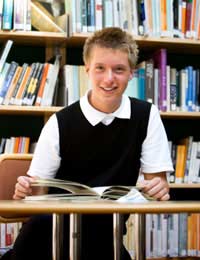 In February of 2007 the new School Admissions Code came into being to provide a more balanced and fair way of allocating places at schools throughout the United Kingdom.
We know that the school admissions process can be a minefield for the uninitiated so here we present an overview which will hopefully make the process that little less stressful.
The new admissions code has been brought into being to prevent schools from carrying out certain practices which up until the beginning of 2007 might have gone unnoticed by parents but been operated by schools.
For example the admissions code, which applies to primary and secondary schools within the mainstream schooling system, bans schools and local education authorities from assessing parents' employment, financial, marital and/or social status.
It also gives schools discretion to allocate places to children who do not live within the catchment area but who can be assessed on other merits such as their ability and/or examination results.
A Fairer Approach?
School admissions are normally judged on the basis of location – i.e. does your child live within the catchment area on a 'as the crow flies' route, medical and special needs requirements and certain other criteria including exam results if they wish to enter a grammar school.
Of course now that the School Admissions Code has come into being, these things still apply but the schools are also encouraged to allocate places to a wider spectrum of the community and not just those who identify a particular school as a first choice school or simply because of their locale.
This is sometimes called a 'lottery' and has been the source of much contention between community groups and parents alike but it would seem that this might be the fairest way to ensure that everyone gets a chance to have their child placed at the school of their choice.
Indeed one of the things the School Admissions Code does do is permit certain schools with a higher popularity than others to randomly select from a list of applicants those children who they wish to allocate a place to.
This may seem unfair in some cases but, for the most part, it would appear to be proving popular and giving perhaps children from underprivileged or underachieving areas of the community the opportunity to fair better whereas before they might have been forced to attend a school that might not have suited their needs.
A More Structured Placement Process
There are other factors that the new School Admissions Code has brought into effect that can offer local education authorities and schools alike a more structured approach to the placement process, including the Sibling Factor which allows for the younger brothers and sisters of children already in attendance at a particular school to be given priority for a place. This new ruling now also applies to around 10% of the schools in the United Kingdom who select their pupils on the basis of ability – around 36 schools in total at the present time.
Also the new rules allow for the provision of places for children outside the catchment area such as those with special needs requirements, medical conditions, the children of those seeking asylum and also the children of service personnel who may be required to move from place to place at irregular intervals.
Although these new school admissions rules are all encompassing it is still worth while contacting the school(s) of your choice and their corresponding local education authorities just to make sure that all is as it should be before you make an application for your child's place.
You might also like...
Hi I'm 26 years and I did grade 11 in 2008is it possible for me to go to a government school to do my matric if not where can I go
Mumsy - Your Question:
Hi,I would like to ask for some advise if I may.Our 12 year old granddaughter came live with us at beginning of October through child services intervention.We have been desperately trying to get her into school since then, but because we have no parental responsibilities are not being allowed to do this.Child services don't have this responsibility either as my granddaughter is not subject to a court order.My granddaughter's father has this responsibility as he is named on her birth certificate, and in fairness to him, he has, after a lot of persuasion, made an application to our local school for her to get a placement.He did this on 1st December 2016, and has still not heard anything, but isn't bothering to chase it up saying that it's up to us now.I'm constantly on the phone to one agency or another trying to get an answer as to when she may start school, but keep being told that they can't tell me anything because of parental responsibilities.I'm beginning to get very frustrated, as she lives here, not with either of her parents. She's falling further and further behind with her education that I fear she will never catch up, and her social skills are suffering as she doesn't know many people in this area.She has been here 13 weeks and still no one seems to be bothered about her education, what can I do?RegardsDawn Deluca
---
Our Response:
I am sorry to hear this - you really are caught between a rock and a hard place here. One option is to apply for parental responsibility of your granddaughter through the courts, but this would need the agreement of both parents and take time to come to court. If you are not happy with the way the local authority/LEA are dealing with this matter, then you can make a complaint. Each local authority has a complaints procedure and you can get a copy of it directly. The Family Rights Group may also be able to help, please see link
here
, as may your local MP. I'm afraid at this point only making an official complaint may get your case heard, your MP may be able to back you up on this.
GetTheRightSchool
- 4-Jan-17 @ 11:48 AM
Hi,I would like to ask for some advise if I may.Our 12 year old granddaughter came live with us at beginning of October through child services intervention.We have been desperately trying to get her into school since then, but because we have no parental responsibilities are not being allowed to do this.Child services don't have this responsibility either as my granddaughter is not subject to a court order.My granddaughter's father has this responsibility as he is named on her birth certificate, and in fairness to him, he has, after a lot of persuasion, made an application to our local school for her to get a placement.He did this on 1st December 2016, and has still not heard anything, but isn't bothering to chase it up saying that it's up to us now.I'm constantly on the phone to one agency or another trying to get an answer as to when she may start school, but keep being told that they can't tell me anything because of parental responsibilities.I'm beginning to get very frustrated, as she lives here, not with either of her parents. She's falling further and further behind with her education that I fear she will never catch up, and her social skills are suffering as she doesn't know many people in this area.She has been here 13 weeks and still no one seems to be bothered about her education, what can I do?Regards
Mumsy
- 3-Jan-17 @ 2:36 PM