About Our Site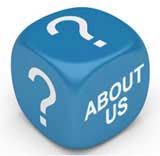 GetTheRightSchool was formed to offer a unique reference point on getting your child into the school of your choice.
GetTheRight School features a very wide range of articles designed to help you to learn everything you need to about your child's education choices. From the expert detail you need to know about the National Curriculum and its role in the UK education system, to tips and a guide to the application process, you'll also find detail on a complete range of the school types available in the UK, including boarding schools, the home schooling system, sending your child abroad for their education, faith schools, sixth form colleges, private and state schools, and pre-school education information too.
The information is useful to read all in one go or as a bookmarked location that you return to again and again. This site also has lots of help and advice on tips that will help you to ensure that your child will be granted a place at the school of your choice.
What's more, you'll also discover a wealth of easy to read information on what to expect from all the issues that could possibly impact your child's school day, from canteen meals. To dealing with potential incidents of bullying, to money issues, and how to work out school catchment areas.
In all, this site offers one of the most comprehensive insights into the UK's schooling system on the net, and with its help, you can work it out to provide the best education possible for your child.

Related Articles in the 'Site Information' Category...