What Your Child Should Know Before Starting School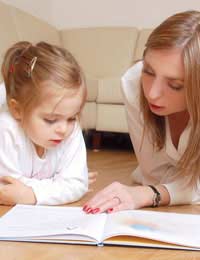 Starting school can be a daunting experience, and not just for the child. Parents and carers often wonder if their child is actually ready to start primary school, particularly if they are going to be in a reception class at only four-years-old. This can be even more of a concern if the child hasn't attended a nursery or play group, and everyone else's children seem to be far more advanced. It is important to distinguish between what a child should know before starting school, and what a child will actually learn once they start school.
Does My Child Need to Read or Write?
This is often the main question that parents ask. Of course, a lot of parents think that it is important for their child to be able to read and write, to some degree, but it isn't necessary. Yes, it is helpful if your child can recognise their name, and maybe even write it, to enable them to find their coat hook or other personal items quickly, but they will soon be taught that. In fact, many schools use pictures, or even photographs of the child, to help children learn where they put their things to begin with. The children will soon begin learning letters, numbers and words in line with the national learning framework. If your child can read and write some words before they start school, then great, but don't panic if they can't.
What Does a Child Really Need to Know?
There are a number of skills that your child should know before they start school. These are divided into the following categories:
Practical skills
Social skills
Practical Skills a Child Needs Before Starting School
The majority of schools will offer guidance to parents as to what they need children to be able to do without any assistance when they start school, but the main requirement is that they are confident going to the toilet by themselves. Of course, accidents do happen, so sending a change of clothing with children is a good idea and often requested by schools for just such occasions. The main concern is that children are out of nappies, and able to recognise when they need the toilet, and go through the process relatively fuss-free. Alongside this, children should be able to wash and dry their own hands, and know to do so after visiting the toilet. It is important that you enforce this at home to make it second nature for your child.
Another requirement is that children should be able to dress themselves. School uniform, particularly buttons and buckles, can pose problems for some children. Many schools understand that there may need to be some teacher assistance, but with large class sizes this may not always be possible. If you can buy uniform items that your child is able to cope with then that is going to be far less stressful for everyone involved. Larger buttons or zippers are far easier for little fingers to deal with, and slip-on shoes, or those with Velcro fastenings are much more convenient. Girls may look smarter in tights, but the practical benefits of socks cannot be overlooked either, particularly on gym days.
The same applies to any outerwear, particularly in the first term when the weather is likely to be colder. In any case, it is good practice to get into the habit of labelling all items of clothing that your child wears to school, and will save a lot of time trying to recover lost items at a later date!
Finally, your child needs to be able to feed themselves. It is important to remember this when you are deciding what to put in a packed lunch so that you ensure that all packaging is child-friendly.
Social Skills a Child Needs Before Starting School
Social skills are the key to making and keeping friends at school, and your child needs to know a few basic social skills before they start school. These include, but are not limited to:
Learning to share and take turns
Understanding boundaries for acceptable behaviour
Of course, any opportunity you have to let your child mix with other children before they start school will help them to develop their social skills.
Always check with your prospective school, as early as possible, what they require children to know before they start school, and don't try to push your child into learning everything too quickly.
You might also like...