Is Psychology a National Curriculum Subject?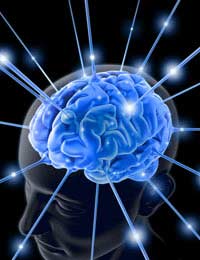 Q.
Is psychology considered a National curriculum subject now?
Is the Psychology degree sufficient to allow me to apply to gain a Primary PGCE?
(Miss Melanie hawkins, 27 November 2008)

A.
Unfortunately, psychology is one of the subjects that is not part of the National Curriculum. Although it is a popular subject studied by sixth formers for their A-Levels, very few schools offer psychology as a GCSE subject.
That said, it is still possible to go on to do a primary PGCE course after a psychology degree. There are also a limited number of Higher Education Institutes that offer social science PGCE courses, which may be worth investigating.
If you're applying for a PGCE primary course and have a first degree in a National Curriculum subject, like English, history or maths, then it's straightforward to apply. When you've got a degree in a subject like psychology, which is sadly not part of the National Curriculum, you're likely to need to put a bit more effort into your application. Plus, you'll need to pick a subject that you have a good base of knowledge in and think you could teach, such as maths, business studies or religious studies. If you happen to have a degree with an additional minor subject included, this could be highly advantageous.
The good thing is that there a lot of skills involved in studying psychology and many of these skills are transferable. For example, psychology studies, testing and research involves statistical analysis, so you should have good maths skills, plus you should have the ability to think critically. When you're working on your PGCE application, you need to emphasise these skills and stress that you're prepared to put in the extra work and commitment to brush up your knowledge of the subject you're applying for.
Other qualifications you need in order to apply for a PGCE include at least grade C or above GCSEs in English language and mathematics, plus a science subject if you want to teach primary or key stage 2-3.
If you're really keen to use your psychology knowledge more in your eventual teaching job, then it may be a better idea to consider a secondary PGCE instead. For example, some teachers find that there are opportunities opening up to teach psychology in their schools, alongside their usual subject, and having the expertise makes them the ideal person to take on the psychology teaching.
You might also like...
Thank you very much for the articles on education, I enjoyed reading your advice and hope that you'll help us too. We moved to Bucks county council because I started new full time employment in the county. My children were in a good school before we moved but because of work, we had to move house and school. We made the applications to the local authority and we were offered the 2nd school on our preference list. Applications were all done in a rush as were had only 2 weeks notice to move out of the property we were in. We initially declined the offered school as we have twins and our preference was for the children to be in separate classes just as they had been at the other school and they had both made very good progress. Also my children are very close and being in the same class would not have been to their best interest. We were advised to send a new preference list and after a lot of phone calls and emails which led to nowhere, and also the fact that the children were missing out on eduction, we eventually accepted the offered school and arranged a visit. During the school visit, I was informed by the headteacher that the school does not offer after school clubs. My husband and I both work full time (the primary reason we moved into the county) and this would've meant I change from working full time to part time which is not what we want. So based on that, we declined the offer for the school a second time. Once again, we were informed by the council to send new school preferences, which has not been an easy task as we are new in the area. Finally, after a lot of searching, we found another school which has a vacancy, multiple classes in the year groups and most importantly, after school clubs with various after school clubs for the children. We contacted the school and they confirmed that they had the space in the reception classes we needed but they needed the county council to give the go ahead. We immediately emailed the council with this new preference and was informed to wait for a response. I was contacted this morning by the council that they will not be offering my children the place at the school, they will offer it to another child on the waiting list. I'm at a loss as to what to do because I acted upon the advice the council gave us to search for a school with places but now they have given it to someone else. This is the 3rd week my children are at home and I've been forced to stay at home because there is no suitable school. I'm contracted to work full time and I'm losing out on much needed income and my children are missing out on the most important stage of school, the foundation. All the council are offering us is the same school which does not meet our needs as a working family. I have also contacted local councillors, the MP and nothing has happened so far. We have had to ask friends to travel and come and help us so we can at least go to work but we can't afford paying for this type of child
Temwa
- 1-Jun-15 @ 8:15 PM
National Curriculum actually means knowledge delivered to the child which can make the country he/she is residing a better place to live meaning who can make the social life of the country better, which can be delivered by moral science and psychology which help the child to have a better understanding about what to do and what not to do, and what will be the negative consequences if he/she follow the vague desires which will only take that child towards destruction. all the different approaches taught in Psychology help you to make good decisions in life.
reshma
- 12-Apr-11 @ 5:32 PM