How The National Curriculum Works for Your Child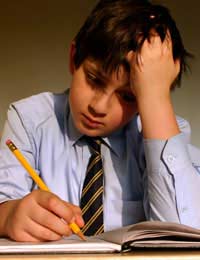 The National Curriculum is something that we in the United Kingdom take for granted as the benchmark for how our children are taught – and indeed more importantly – what they are taught. To understand how your child is learning at school it is important to give an overview of the National Curriculum and also discuss how steps are taken throughout your child's schooling to ensure that it is being delivered in the right manner.
Changes
There have been many changes to the National Curriculum over the years, the most important coming at a time when decimalisation was something the nation as a whole was coming to terms with.
For example, from a mathematical viewpoint, the National Curriculum had to evolve as our children did – and do – to take in changes in currency. Whereas the order of the day before 1971 was pounds, shillings and pence, after decimalisation – and indeed in the run up to it – children at school had to be re-taught (or taught if they had just started) how to convert old money into new and be able to understand how many shillings equated to a pound and so on. Since then of course metric conversion has become key as new currencies are being introduced, such as the Euro.
As parents ourselves we know only too well that there are glaring differences in the National Curriculum now as opposed to when we were at school. One telling difference that I know a lot of parents struggle with – and this is no a criticism by any means – is the conversion of millimetres, centimetres, metres etc. When we were being taught at school it was in feet and inches and some parents now struggle with their children's knowledge of the conversions that we were not taught as a standard.
Also, the same applies to the English language, how we speak and how we use the written word is an important factor in the National Curriculum and is taught as a means of allowing your child the ability – and the creativity – to express themselves through the medium of the written and spoken word.
Of course in this age of modern technology, we as parents are now having to come to terms with our children's growing knowledge and understanding of computers and all that the field of Information Technology encompasses; everything from how a computer works to the World Wide Web, which is now part and parcel of our daily routines.
The Effect on Your Child
How the National Curriculum affects our children today is very different from how it affected us as children when we were at school. It was used as a means of teaching us the basic principles of living outside the school environment; reading, writing and arithmetic as the most important with additional subjects tagged on to fill out time.
Nowadays however the National Curriculum is a positive cornucopia of topics and subjects, which range from – again – reading, writing and arithmetic; to such diverse topics as Media Studies, Physical Education, Biology and Languages and as our children get older and get ready to leave school, so called 'Life Skills' topics. These range from Sex Education to Careers Advice, which although now seem like an alien concept to a lot of parents placing their children in school for the first time, give them an advantage we as children never had.
Indeed it is fairly safe to say that having discussed this matter with a broad cross section of parents in a particular locale, the general consensus is that the National Curriculum has advanced way beyond anything they as parents could ever have dreamed of; a realisation of our children's hopes and aspirations and a nurturing of ideas that allow our children to not only grow intellectually but also give them a better foothold as they make the transition from child to adult.
You might also like...