Choosing Education for Under 5s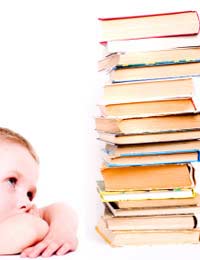 They may be young, but there's still a great deal of choice of education options for under 5s. Here's a guide to what's typically on offer and how to go about choosing pre-school education for your child.
Children will benefit greatly from a good pre-school education. Through creative and physical play, they'll gradually learn new skills and experience, plus learn how to interact socially with their peers.
Various different types of pre-school education is available for under 5s in the UK, each with their own benefits. The main pre-school education and learning providers are:
Pre-school playgroups.
Reception classes at schools that take pre-school children.
Nursery classes.
Day nurseries.
Nursery schools.
Accredited and recognised childminders.
Children's centres.
There's a lot to think about when you're choosing pre-school education and learning, not least the type of centre or school you'd like to send your child to. In the first instance, it's a good idea to contact your local Children's Information Service, as they'll be able to provide you with lists of all the services in your area. All three and four year olds are entitled to a set amount of free learning each week – currently 12.5 hours - so they'll also be able to tell you which centres are available for this and which childminders meet the approval of the government and are eligible for this scheme.
What to Look For When Choosing Pre-School Education
When you're sussing out where to send your child for pre-school learning and education, you're likely to have a lot of questions and queries about how each nursery, playgroup or pre-school operates and how children learn. That's good and it's certainly a positive thing to have questions. Gaining answers to your queries should help you reach a decision about where's best for your child, or where you'd prefer to avoid.
Some of the questions you might like to ask the centres include:
What resources and equipment do you have to support children's learning?
How are activities planned and organised to meet the Early Years Foundation Stage?
Do you provide any additional help and support to under 5s with special education needs?
How many children do you have attending?
What sort of activities do the children do?
How is the average day/session organised?
How do staff manage bad behaviour?
What qualifications and experience do the staff have?
How long have you been operating?
Do you have outdoor and indoor areas for children to play and learn?
Do your children have a rest during the day?
What time do sessions start and finish?
A good early learning centre will be happy for you to go along and observe the current intake of children in action. You should be able to have a good look around the premises, so you can see how clean they are and what the learning environment is like, and you should be able to gain insight into how the teachers or staff interact with the children. It's also useful to see how safe and happy the children seem and whether they're playing happily together, or all off doing their own thing.
Most parents can get a good gut feeling about a learning environment and if you feel unsure or uncertain, then do go with your feelings. Personal recommendations are always good, so try and chat to any other parents whose children attend the centre you're interested in and find out what they and their children think of it.
You might also like...
I am a Ghanaian and would like to send my kids to the UK for schooling. I need some help. Thank you
Thess
- 14-Jul-16 @ 11:14 AM