My Experience of a Private Secondary School: Case Study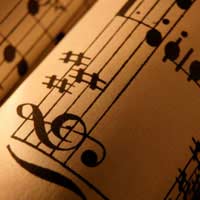 Edward, 23, from Salisbury attended private schools from the age of 10 – 18. He spent three years at a preparatory school before moving to another private school in Somerset. He received a music scholarship for secondary school which covered a quarter of his annual fees and he says without it, his parents would have found it difficult to pay the full fees.
When he took his entrance exam, he already played the viola to an ABRSM grade 4 standard and enjoyed singing in his spare time. As part of his music scholarship, it was compulsory to join the school choir and orchestra. Although he really enjoyed both, he says it did have a negative impact on his experience of the school in first year.
Bullying
"A lot of people didn't take part in any of the music clubs. They thought they were a waste of time and tended to pick on people like me who were in the orchestra and choir," he said.
"I was bullied at first and it didn't help that I was never very athletic and because of my height and body size I couldn't play in the school rugby team which was really important to most people."
While at the school, Edward joined the Good Causes Committee and the shooting club and pretty soon he became one of a close group of friends who still keep in touch today.
Cadet Training
At the age of 14, he started his compulsory one-year CCF training (Combined Cadet Force). This gave him a lot more confidence and he went up in the estimation of his year mates. When the year was up, he chose to stay in the cadet force for another three years, gaining the position of Head of Advanced Infantry and Staff Sergeant.
"I am so glad that I was able to take part in the CCF," he said. "I thoroughly enjoyed it and I'm not sure I'd have had the opportunity to do it at a state school."
At the end of Edward's second year he was encouraged to take private singing lessons with a new teacher who had recently joined the school. Singing quickly became a passion and changed his life in a major way.
In fact, it fostered his love of singing to such an extent that it led him to apply to a music conservatoire for vocal and opera studies.
"I had heard that the new singing teacher was fantastic and that I should have a lesson to see if I enjoyed it or not. I loved it and the fantastic support and one-to-one tuition I received gave me the confidence and skills to apply to one of the most prestigious music colleges in the world - and I was accepted!"
Looking Forward To The Future
Edward will soon graduate with a Bachelor of Honours Music Degree in Vocal and Opera Studies and he hopes to further his training by completing a post graduate course in London in a few years time.
"I absolutely loved my school and was very sad to leave my teachers and friends at the end of my A-Levels.
"I got a great education and feel that I really grew as a person while I was there. This equipped me for Higher Education and gave me the confidence to pursue my ambition to be an opera singer."
You might also like...