Getting Help with Pre-school Costs and Fees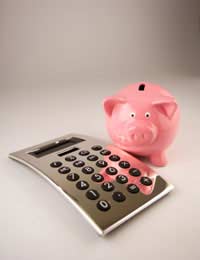 If your child is coming up to pre-school age, then you may be wondering if there's any help available for paying for pre-school costs and fees. Here's the lowdown on the grants situation.
Children attend pre-schools, or other forms of pre-school learning centres, such as nurseries, playgroups and childminders, when they're under the age of five and aged three to four years old. Pre-school learning is important for teaching essential skills to children and can play a key part in their development. A good pre-school experience can offer a good foundation for continued learning as children get older, so it's important to find the right environment and learning experience for your child.
The cost of pre-school education and learning varies considerably – on average, it may cost between £2 and £7 per session, but may be more in areas such as London. It might not seem much at face value, but it can add up and be expensive, especially if you're on a low income, are a single parent or have other children too.
Free Pre-School Sessions
If you're based in England, then there is some help at hand with pre-school fees, thanks to a government scheme.
Under the scheme, all three and four year olds are entitled to 12.5 hours of free early learning each week, for 38 weeks of the year. It applies to various forms of pre-school places, such as schools, nurseries, playgroups or childminders. In order to be able to get the free early learning, the provider you choose has to meet certain government standards and be included in the directory of eligible providers. It's not always guaranteed that you'll be able to get your child into the provider you want, but your local provider will try and help you find the best place for your child.
Working Tax Credits
Another form of financial help that's available for some people to help pay for pre-school expenses is the Working Tax Credit. Aimed at people on low incomes, whether employed or self-employed, the Working Tax Credit can be used to help pay for pre-school costs and fees. In fact, if you use childcare services that are registered or government approved, then you could get up to 80% of the costs back.
You may be eligible for Working Tax Credit if you work at least 16 hours a week, or if you did so before going on maternity or sick leave. The amount you're eligible for depends on your income, but you can get up to 80% of what you pay in childcare. This is up to a maximum of £175 per week for one child and £300 per week for two or more children. The childcare scheme you're using most be government approved or registered and can include services such as pre-schools, nurseries and play schemes.
With the cost of pre-schools in particular, being able to claim back some of the cost is hugely helpful for some families. In order to be able to claim Working Tax Credit you need to fill in a form and submit it to HM Revenue and Customs (HMRC).
You might also like...
My daughter get change fledglings pree-school , she's 34 months old. They gave one invoice from 09/09/19 to 23/09 just one month £165 . It's really too much for me . I am not in benefit . I think benefit family is better . No need pay nothing .
Samim
- 6-Sep-19 @ 1:52 AM