How Your Child Works With Other Children and Adults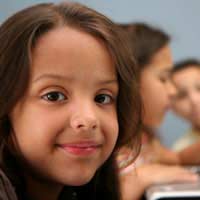 Not only is school a place for learning about varying subjects that will help your child in the future but it also a place for learning how to interact with other people. This interaction helps your child learn to grow in confidence and knowledge and learn to deal with everyday situations more easily. This is in itself one of the most important reasons for sending your child to school.
Coping with others around you is something that you will probably have always had to do but as a child it is something that does not instinctively come naturally. It is an ability that has to be nurtured and tended to and requires a lot of patience and effort afforded to it. Dealing with other people is a fundamental skill and one that no child should go without learning. In dealing with other people we gain a better understanding of ourselves and indeed our own aspirations and levels of creativity.
Life Skills
In schools today our children are taught a great many things from English, Mathematics, the Sciences and diverse subject, such as how to cook and apply for jobs in later years. But one of the most important subjects taught is Life Skills.
Life Skills covers a great many topics including how we deal with others, how we deal with our emotions and how we deal with issues such as sex, which as adults we are accustomed to doing of our own accord. Of course looking back on our schooling we see that such subjects we covered during our time at school but perhaps not in the same depth as they are today.
Life Skills also teaches our children how to not only deal with issues such as finding work upon leaving school but the more complex issues, such as relationships and the problems that can arise from such things as unprotected sex, misuse of our positions in life and also how to adapt to different environments in which our children will obviously encounter different people. Individuality is the key to Life Skills and it is thoroughly endorsed and encouraged in our children as they go through their schooling.Although in schools our children wear uniforms this is only meant as an identifying feature of the particular school they attend and is not intended in any way shape or form to take away from our children's individuality or personality.
Life Skills can be both a motivating and stimulating subject and one that throws up many different and interesting possibilities leading our children to think for themselves and to question what is going on around them. As they progress through their schooling they become more aware of social concerns such as housing, employment, politics, personal hygiene and the likes and it gives our children a feeling of self awareness, which perhaps we – as adults- did not have in our schooling, as the syllabus was much more basic.
All in all the teaching of our children in schools has as much to do with how they view the world around them and others in it as it does about teaching them specific subjects.
You might also like...
MY GRANDSON IS AT PRIMARY HE IS 5 YRS OLD. HE HAS TROUBLE WITH HIS SPEACH, WRITING AND USING THE TOILET ON HIS OWN. AT HOME HE IS HELPED, BUT AT SCHOOL ,HE IS LEFT TO HIS OWN DEVICES, NO HELP IS GIVEN EVEN IF HE HAS AN ACCIDENT, HE IS ON PACKED LUNCH BUT ONLY EVER EATS HIS SANDWICHES, BECAUSE HE NEEDS HELP TO CUT UP HIS FRUIT AND OPEN HIS DRINK, BUT AGAIN NO HELP. IS THERE SOMEONE WE CAN TALK TO AS WE BELIEVE HE MAY HAVE LEARNING DIFFICULTIES, LIKE HIS BIG BROTHER WHO IS 10 YRS OLD.WE WOULD LIKE HIM TO BE TAKEN OUT OF HIS SCHOOL AND PLACED INTO A SCHOOL THAT WILL HELP HIM
LIL
- 3-Jan-17 @ 11:53 PM