The Sibling Factor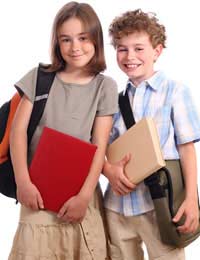 The Sibling Factor is an important part of the admissions process to any school and should be considered when making an application to any school.
How It Works
If you have a child already in the school of your choice, they are more likely to be considered for admission than a child who has no brothers or sisters in that school already. This, of course, does not apply to cousins or distant relatives. Also excluded are children who have already attended the school in question but who have left before your child is ready to start full time education.
In applying to have your child placed at a school where a sibling is already being educated the process is the same as for those who do not have children already placed in a particular school.
Is It An Advantage?
It is fair to say that the sibling factor can work to your advantage, and is also used as a means test for the school in determining the suitability of the child looking for placement.
For example, if a parent already had a child placed in the school who was badly behaved, it is likely to work against the younger child because the school already have some benchmark to work from.
In saying this however, it is not always the case, but it can be so it is worth speaking to school well in advance of making a formal application and checking on your older child's progress. Don't just take school reports at face value. Making these initial enquiries can provide valuable information.
Does It Provide A Guaranteed Place?
Even with the sibling factor as an opinion, you child is not necessarily guaranteed admittance. The same rules apply for the number of places available and also the rules of living within or outside the designated catchment area.
No provisions are made for more than one member of any family attending a specific school and as such it really is a worth while endeavour to make a list of schools and go through the process of checking them out thoroughly before making any decisions.
You can ask the school or your local authority for details on your designated catchment area, and from that, make a list of the schools within it that may seek to form the basis of an alternative list should your application be unsuccessful.
Points Worth Noting
Consult with the head teacher as to how the sibling factor operates in their school and also - again a very valuable exercise - speak to parents in your locale who have more than one child placed at the same school. It is worth making note of their experiences through the sibling factor before you begin the process yourself.
Obviously in terms of travel arrangements it is advantageous to have more than one child attending the same school but alas local authorities cannot plan for this eventuality and it your responsibility as a parent to make every effort to ensure that placing your child at school goes as smoothly as possible.
You might also like...