We Moved During Primary School: A Case Study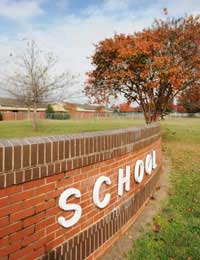 Before Laura Lewis had children, she always fantasised about leaving London and moving out to the country. Last year, her dreams became a reality – but not without difficulty.
"My husband Roger and I had always thought about moving out of the big city," says Laura, 37, who is a stay-at-home mum to Isaac, 10, Katie, 8, Ben, 7 and Adam, 5.
"As I got to know more and more about the local secondary schools and how difficult it would be to get into any of the decent ones, I decided the time was right to move sooner rather than later," she says.
Settled on Hertfordshire
After months of looking, the couple decided on Hitchin in Hertfordshire. "We found somewhere to move where we would be in the catchment of a good secondary school, and tried to get our children into the local primary school," says Laura.
"But having four children close in age made everything incredibly difficult, so I ended up putting them into a private prep school, with the intention that at age 12 they will swap back into the state sector."
That was a year ago, and the transition has been very difficult. Laura says it wasn't helped by the fact that because the sale of their house was so "drawn out and painful" that they decided not to tell their children they were moving until the week before they moved. And to add insult to injury, they moved in the middle of the academic year as well.
"We weren't confident that the sale would go through until the very last minute, and we didn't want to upset the children for no reason. But in the end, that meant they did not have a huge amount of closure, for want of a better word.
"Settling into a prep school that is very different than a state primary school was very difficult for the children, for at least the first two terms.
"My eldest son Isaac, in particular, was extremely homesick for his friends back in London, not the school but his friends. He really missed them a lot more than I thought he would."
At Arm's Length
Laura decided the best thing would be to not let Isaac see his old friends for a while. "He saw them a few times right after we moved, and was so distressed I could not put him through that again," she says.
"He would cry himself to sleep at night, and I would pick him up from school every day in tears. Also, for a bright child he was doing quite poorly at school, he was not really making an effort. According to the teachers he was not achieving his potential at all."
Her daughter Katie, on the other hand, thrived in the smaller classes the prep school offered, as opposed to her former primary school.
"It suited her much better," Laura says. "At her old primary school I had school reports saying she never said a word, and that very quickly began to change. The other nice thing was that a bully who had disrupted her for two years previously back in London was no longer a part of her life."
The youngest two were fine, on the whole. "They struggled only because both are young for their year and the prep school is much more challenging academically. Only now, a year later, are they seriously catching up."
All's Well That Ends Well
A year on, Isaac is also doing well. "He now absolutely loves where we live, and he loves the prep school," says Laura.
"From having been on the D rugby team because he had never played rugby before, he is now captain of the B team. He loves being academically challenged and this year his teacher, now that he is emotionally more stable, is able to push him. So I feel he is achieving his potential.
"And while my husband Roger has to commute now, he's happier because he gets on the train so early he always gets a seat. That means he gets work done on the train, so he doesn't mind it all."
Laura adds that the move was hard on her too, but that's now all in the past. "It was quite a challenge having to move with such short notice with four kids, and it was very hard not having the support system of all the friends I had in London," she says.
"We were initially in a rented house not close to anyone from the new prep school, and getting to know four different classes of children and parents was incredibly difficult when the children were so distressed.
"But today, for example, I just spent the whole day at a fair at school. I now know loads of people and it's lovely - I know more people now than almost any other mum at school!"
You might also like...