Networking to Get a School Place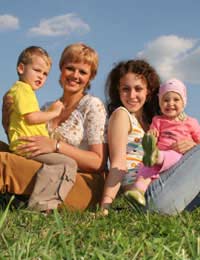 When you are trying to find the right school for your child it is not just about knowing the school, but also knowing the people who teach there, and the other children who attend.
It may sound rather obvious but this is something that many parents overlook in their attempts to find the right school for their child or children.
Networking
The first thing you should do as a parent trying to find the right place for their child is to meet with new people and find out what they think about the school, or schools, you are considering.
A good way of doing this is to familiarise yourself with parent teacher associations, community groups and, in the case of faith schools, parish councils. To use the old adage 'It's not what you know but who you know!' and in this particular area of searching out the right school, it can be quite true.
A good example of this would be meeting at a mother and toddlers group to find out from them what nursery schools they have in mind for their children, and the reasons behind this. Word of mouth is a deceptively powerful tool and, used correctly, it can provide you with more information than any school or local education authority would ever provide.
You will find that meeting with likeminded parents, whose interests are as yours, can be invaluable. Word of mouth can provide you with options you did not originally consider, but it can also shed light on areas of schooling, which may not have been brought to your attention.
For example, if a school seems very good from an educational viewpoint, how does it deal with instances of bullying? Meeting with likeminded parents, who have perhaps had experiences of this nature, will provide you with information that some schools might not want to divulge.
In this way also, you can find out about how the school sets homework for the pupils? Does the school offer after school activities and if so how are they run and funded? All of these questions can be answered by parents in an informal and conducive surrounding, and you might well find you know more at the end of these meetings than you might expect.
It is well known that parents and children alike are more likely to offer this sort of information than perhaps a school would. This is not to say that it is for any ulterior motive but, quite simply, because schools have limited time to cover these issues at open days or parents and teachers evenings. It is also the case that sometimes, when documenting what you feel are the most important questions, less relevant questions can go overlooked.
Making the Right Contacts
This is another important element in the process of finding a school for your child. While it would be foolhardy to assume that knowing the right people will automatically guarantee your child a place at a particular school, it can be useful in finding out about how the school operates behind the scenes.
Having the right contacts can provide you with information regarding budgetary and learning restrictions, and may assist you in making a more informed decision.
Having a point of contact at the local educational authority, for example, might prove useful if you are having difficulty finding out about catchment areas, class sizes and logistical considerations. It may also prove invaluable if you need to appeal an LEA's decision.
Knowing a school welfare officer - at least on a named basis - can offer up all sorts of useful information. It is useful to have a list of names and telephone numbers to call upon should you need information that might otherwise not be available.
Liasing with the right contacts can make the whole process a lot less stressful and can also provide you with the confidence to place your child at a designated school without feeling as though there is something you have overlooked.
You might also like...