Physical Education and its Benefits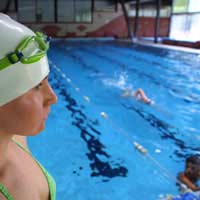 Physical Education (PE) is something that most children currently being schooled in the United Kingdom will undertake at some time. PE is designed to help our children gain much needed exercise whilst making the process fun at the same time.
There are many different types of Physical Education that can be undertaken and the following is a brief list:
Athletics
Football
Gymnastics
Swimming
Dance
Running
Badminton
This is – it must be said – not an exhaustive list but instead focuses on the most important and commonly used methods of teaching Physical Education to a diverse cross section of the community.
Physical education as well as promoting healthy exercise and healthy living, also aims to promote team building and working as a member of a team. Games such as football, cricket and badminton where the use of teams are a must aim to help the students build a rapport with their counterparts and also show how they can win – or at least play to their best – whilst working as a unit.
Many of the sports undertaken through Physical Education allow for personal development as well and go some way to helping the individual realise his or her potential when it comes to carrying out a particular task. Perseverance is another key attribute to be learned and enhanced through Physical Education; this is all the more important in those students who would normally have no interest or lack motivation in the subject.
Many students have found that by undertaking Physical Education they are not only improving their interpersonal skills with those around them but are also increasing their own levels of motivation and pride in what they do. This can be no more evident than in team events when one team overcomes another to achieve success – a success that is only possible through team work and the gaining of trust with others.
As an individual's schooling progresses so will their Physical Education classes; this is designed to help with personal growth and development and also to continue the work started on team building, perseverance and striving for success.
Physical Education may – as schooling advances – take on the form of outdoor activities such as canoeing, rafting, cross country running, orienteering and camping. Again these subjects coming under the umbrella of Physical Education all require stamina, determination and will power but also rely on a greater dependency for team work.
Within these various activities great personal growth can take place, character building is at a premium and natural born leaders will emerge. In addition the individual will become conversant with nature and its pros and cons and they may also learn new skills such as surviving in the wild; such skills rely on how the individual thinks and makes the most of what they have and this builds not only characters but encourages the use of their mind and their imagination to overcome certain obstacles.
It is also worth noting that with the recent surge in the number of cases of childhood obesity, Physical Education has become another weapon in the fight against it.
Attention to student's dietary requirements – and changes to how meals are prepared in the canteen – combined with Physical Education are leading the way in which the education system and individual schools are dealing with the problem.
Likewise instilling confidence and a sense of pride in the students -using Physical Education as a means to build character - also proves a useful and powerful tool in the fight against obesity and other childhood ailments such as diabetes, asthma and behavioural difficulties.If you are enrolling your child in school for the first time then ask about the school's Physical Education policies and what sports are offered and also – if possible – speak to the parents of students already in the school for their opinions and experiences.
You might also like...
ang ganda ng pangalan ko madaming naiingit sa pangalan ko kasi nga maganda diba
clara
- 21-Nov-12 @ 11:58 AM